Wellbeing
We have created a new project here at Express FM called 'Connecting for Wellbeing'.
Our aim is to offer useful advice for anyone who may be struggling with the effects of the global pandemic and the impact it has had on many of our lives.
This year has been a particularly challenging time for people's mental health, with COVID-19 significantly affecting how we feel and the things we would normally do day-to-day.
This project will offer a wealth of information on how to combat COVID-19 anxiety and maintain your mental health. We will also offer useful financial tips on how to manage your money during these unprecedented times.
We are all in this together!
There are many ways in which we can support each other's wellbeing. As a basis for managing your own wellbeing - and supporting friends and family, why not read some useful tips provided by the NHS.
Stress & Depression
Try talking about your feelings to a friend, family member or health professional.
Get started with exercise even if it's just a walk outside, set some time aside just for your self.
Look to plan your time, make a list to help you-take control.

Anxiety
Try talking about your feelings to a friend, family member, health professional or counsellor.
Use calming breathing exercises. Find a useful guide here.
Eat a healthy diet with regular meals to keep your energy levels stable.
Feeling lonely? Need practical help?
Call British Red Cross' Coronavirus Support Line - Open 10am to 6pm every day.
Call free and confidentially - 0808 196 3651
'Express Moment'
In Association with Spark Community Space.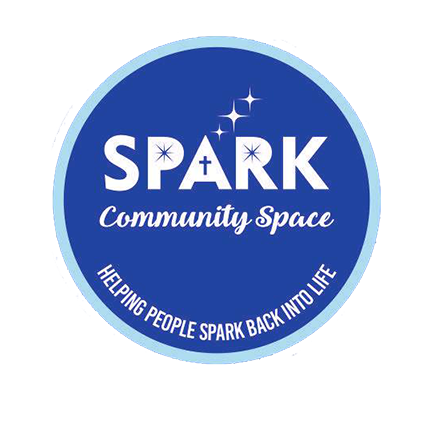 Have you got an inspirational story you would like to share with everyone? Please email us using the contact form below. We aim to contact you within 7 working days.