Express Christmas
We have some special shows happening over the festive period! Here are some highlights...
The Christmas Request Show
Join Kevin Stokes as he hands the playlist over to you this Christmas. Hear all the classics, forgotten favourites, and even the odd tune or two you never knew existed.
Thursday 23rd December 7pm to 10pm and Christmas Day 7am to 10am
Express Christmas Top 40
You voted and Robbie James will count backwards from 40 to reveal which Christmas song is your favourite. Tune in to find out if Mariah, Buble, Slade, or a dark horse gets the Christmas crown.
Thursday 23rd December 4pm to 7pm, Christmas Day 4am to 7am and 7pm to 10pm
Christmas For The Soul
Gloria Miller is hosting an extra special edition of her show 'Music For The Soul', this time filled with the biggest Christsmas tunes from the world of blues, soul, motown, funk and more!
Christmas Eve 10am to 1pm and Christmas Day 10pm to 1am
Decades Christmas Party
70s, 80s, 90s, 00s. What's the best decade for Christmas music? We'll find out as Brendan McCarthy has a whole hour of just great Christmas songs from each decade.
Christmas Eve 7pm to 10pm
Express Christmas Top 40
Connor Moseley, Nick McCluskey, and Ryan Cable will take it in turns to play all the very best recent Christmas hits.
Friday 23rd to Christmas Day 1pm to 4pm
There's plenty more on the menu too over Christmas!
Express Christmas Rock with Chas Byrne
The Composer Series with Jon Brown
Express Office Christmas Party with Ian McGuiness and Mason Jordan
Express Christmas Indie
Express Christmas County
Plus many more!
Check back here for the latest schedule.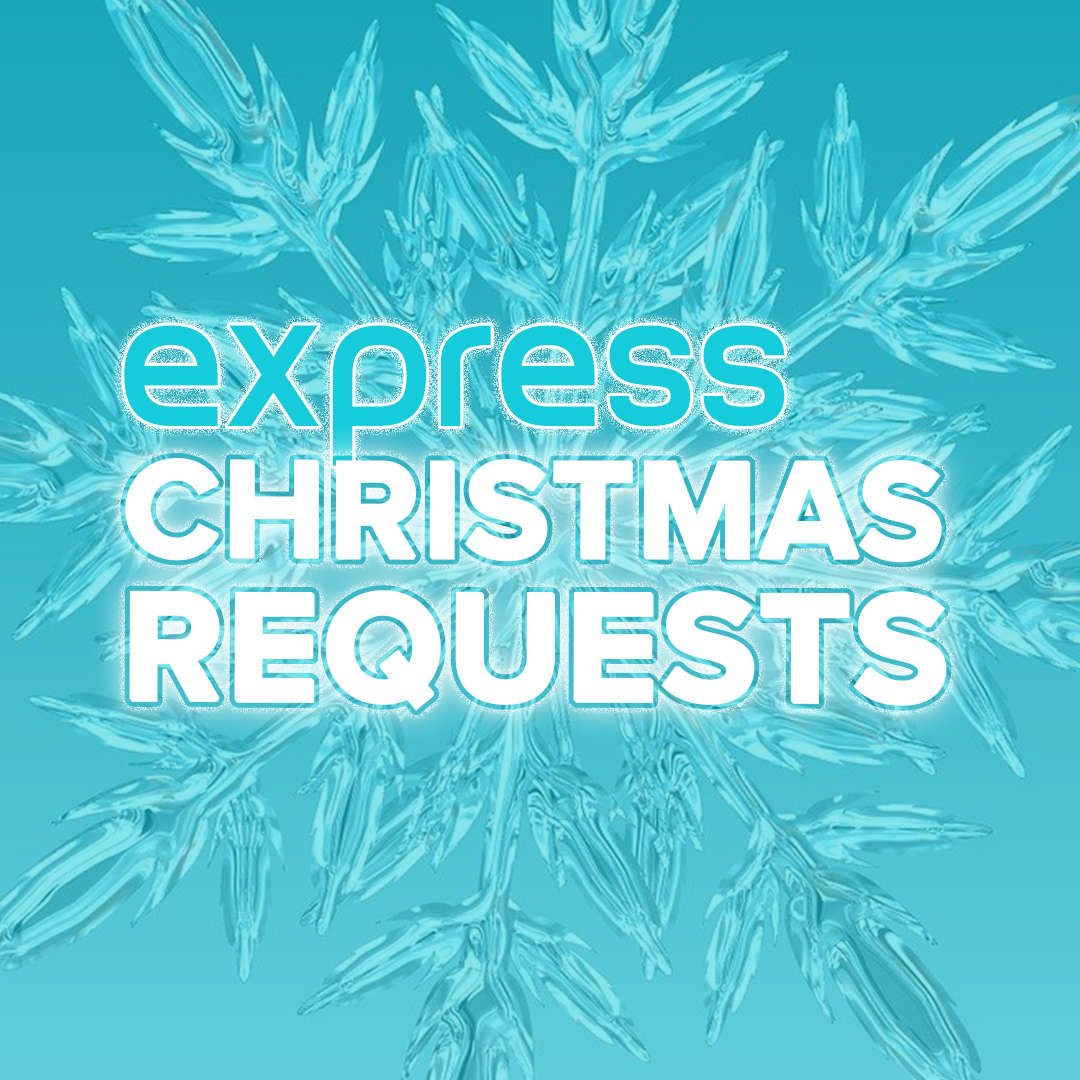 Previous image
Next image