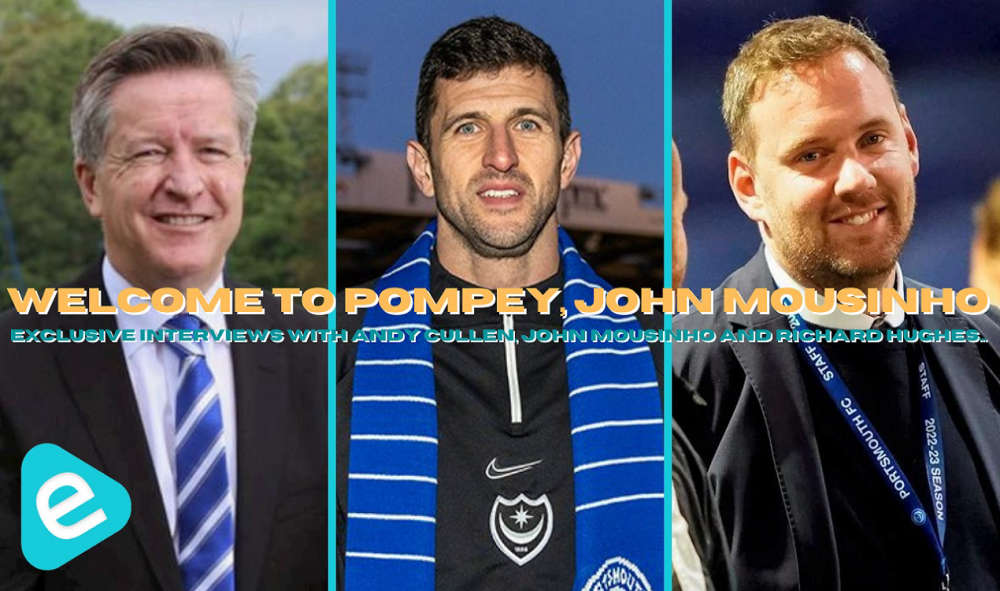 Exclusive interviews with Andy Cullen, John Mousinho and Richard Hughes conducted by Matt Drabble.
On Friday the 20th of January, 2023, 36-year-old John Mousinho was unveiled as Pompey's new head coach, succeeding Danny Cowley at the helm of the Fratton Park dugout.
Following the announcement, Portsmouth Football Club invited local and national media to hold interviews with Chief Executive Andy Cullen, Sporting Director Richard Hughes and the new gaffer himself, John Mousinho.
CEO Andy Cullen started the proceedings by introducing the Blues' new head coach and welcoming the attending media representatives to the press conference.
Express FM's Matt Drabble was then allowed to sit down with the club's Sporting Director, Richard Hughes to gather his thoughts and visions following the appointment of John Mousinho.
Matt finally spoke to the man of the hour, John Mousinho, who gave his first interview to Express FM as Pompey head coach.
For more reaction to the appointment of John Mousinho as the new head coach of Portsmouth Football Club, as well even more Pompey debate and discussion, listen to The Football Hour on 93.7 Express FM, DAB Digital Radio or Online every Monday and Friday from 6pm.
Previous episodes of the show can be found on our website, as well as on Apple Podcasts, Google Podcasts and Spotify too!