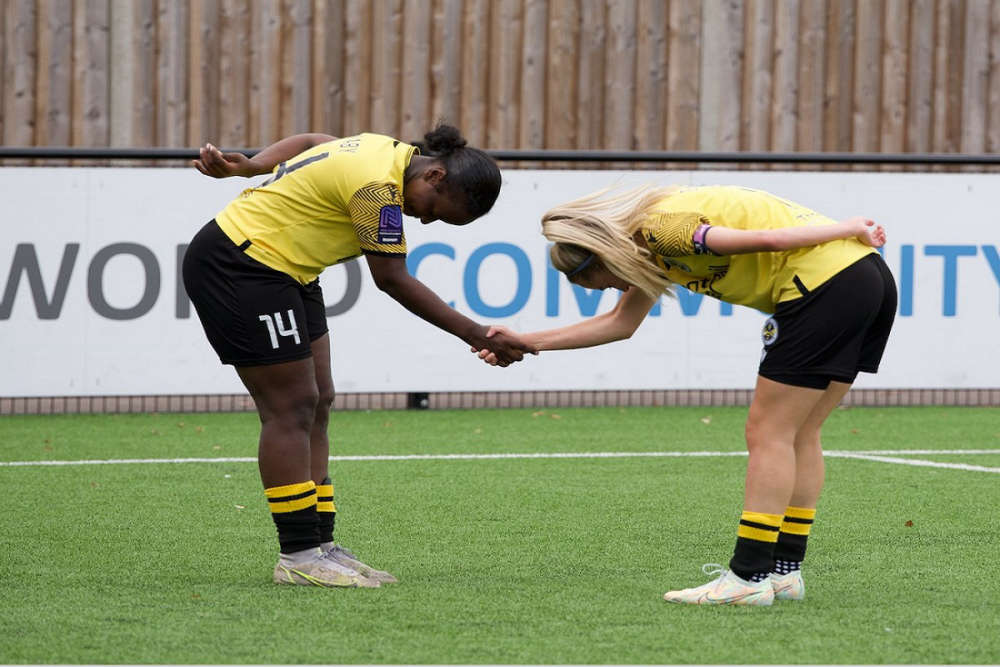 Photo Credit: Crawley Wasps LFC
There may be no mens game this weekend but there is a match for the Pompey Women. Cup action awaits for Jay Sadler's side at Lederle Lane.
The Blues started the new league season unbeaten in their opening 4 matches, securing 3 wins and a draw.
They were however defeated, and in rather controversial fashion too, by the London Bees at Westleigh Park last weekend.
Rhyah Vyse bagged the only goal of the game in the second half after kicking the ball out of goalkeeper Hannah Haughton's hands before slotting home, a foul that was not given by the officials.
It's time for a distraction now though, the National League Cup returns and it's Crawley Wasps who serve as the opponents.
MANAGER
Crawley are currently managed by Dan Logue, who took over on an interim basis in December of 2021.
He was handed the reins in a permanent manner at the start of this year.
Logue also has experience as a coach with the Pro Direct Academy and as a Talent Reporter with The FA.
The new Wasps gaffer, who took over from previous boss and now Director of Football Dave Cole, holds a UEFA A Licence in coaching and is endorsed by former Pompey men's assistant Ian Foster, who worked under Paul Cook at Fratton Park 6 years ago.
ONE TO WATCH
Former Pompey Womens midfielder Tash Stephens is our one to watch this weekend.
The winger made the move from Portsea Island to Crawley midway through the 2019/20 campaign and has been at the club ever since - She found the back of the net against Pompey in a 3-1 win for Crawley Wasps towards the end of that same season.
A fun fact about Tash - She once hosted a special edition of The Football Hour on International Women's Day here on Express FM back in March 2019 - Tash was joined by Pam Wilkins and Eric Coleborn that evening.
So far this season, Tash Stephens has been known to wear the number 15 shirt for The Wasps.
TOP SCORER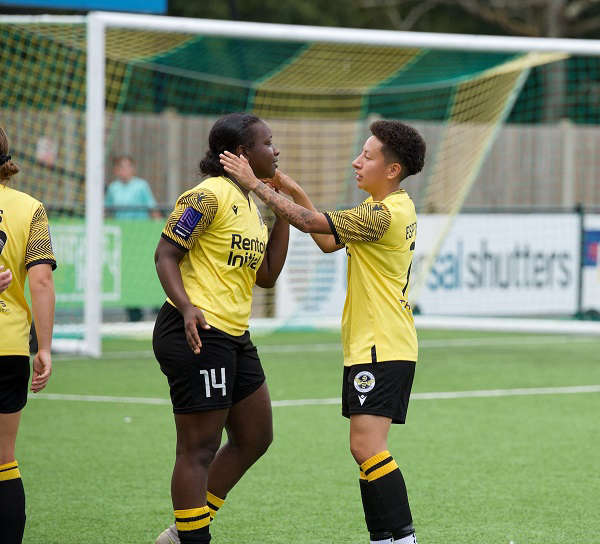 The Wasps have found the back of the net on just 3 occasions so far this season, with all 3 goals coming in separate matches from each other.
Phoebe Murton, Iesha Swaby and the aforementioned Tash Stephens have all contributed to scoring for Crawley so far this term, all with 1 goal under their respective belts.
CURRENT FORM
It's not been the most comfortable of starts for the Wasps.
Failing to win any of their opening 4 league matches, Dave Cole's side consequently sit bottom of the league, the Women's National League Southern Premier division.
They have just 2 points to their name from a possible 12 that has been available from the opening 4 matches, following stalemates against London Bees and Bridgwater United.
In between those stalemates, Crawley were heavily defeated 6-1 by Milton Keynes on the opening day and most recently suffered a 2-0 loss away at Plymouth Argyle last weekend.
Who will advance to the next stage of the National League Cup - The Pompey Women or Crawley Wasps?
All of the unmissable action will be LIVE exclusively on a special edition of Pompey Live, this Sunday from 1pm - Kick-Off at Lederle Lane is 2pm.
Robbie James will be presenting the pre and post-match show with Henry Deacon and Jake Smith providing full, uninterrupted commentary.