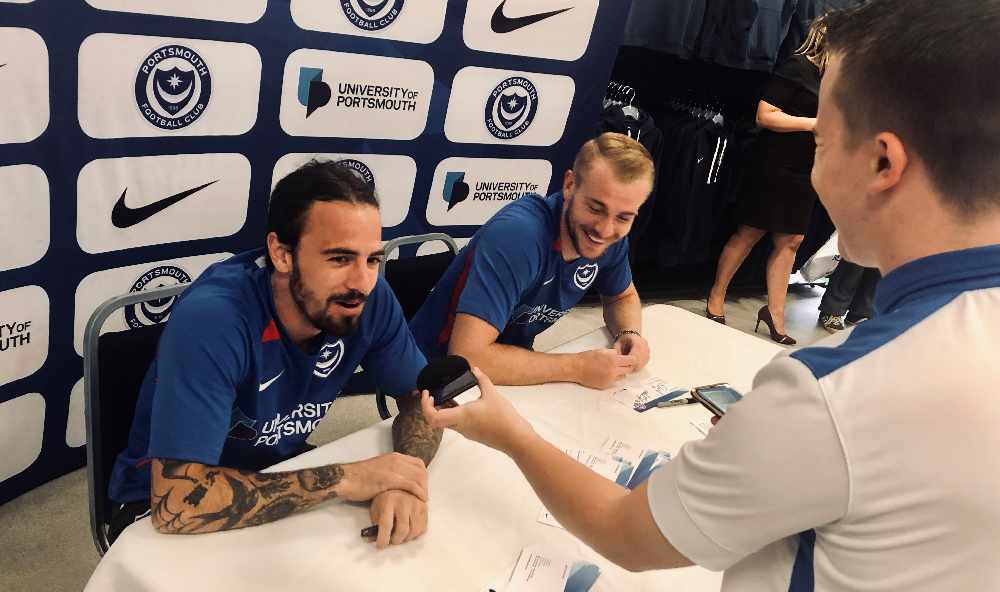 Football Hour's Jake Smith chats the Ryan Williams about the new kit.
The kit is on sale today from the club shop and their website.
It's caused a little bit of a stir online as today was the day we first got to see the home kit for the blues for the 2019/20 campaign and it differs slightly from last season, as it features some red.
Some fans weren't too keen on the new addition...
July 19, 2019
But it wasn't all negative reactions...
I really like it

— Roy Llowarch (@RoyLlowarch) July 19, 2019
Football Hour's Jake Smith headed down to the club shop to find out what fans purchasing the new kit.
Jake also caught up Pompey newbie Ryan Williams to gather his thoughts about donning the new colours next season.
The new home kit is on sale now from the club shop, let us know your thoughts of the kit - tweet @expressfm.