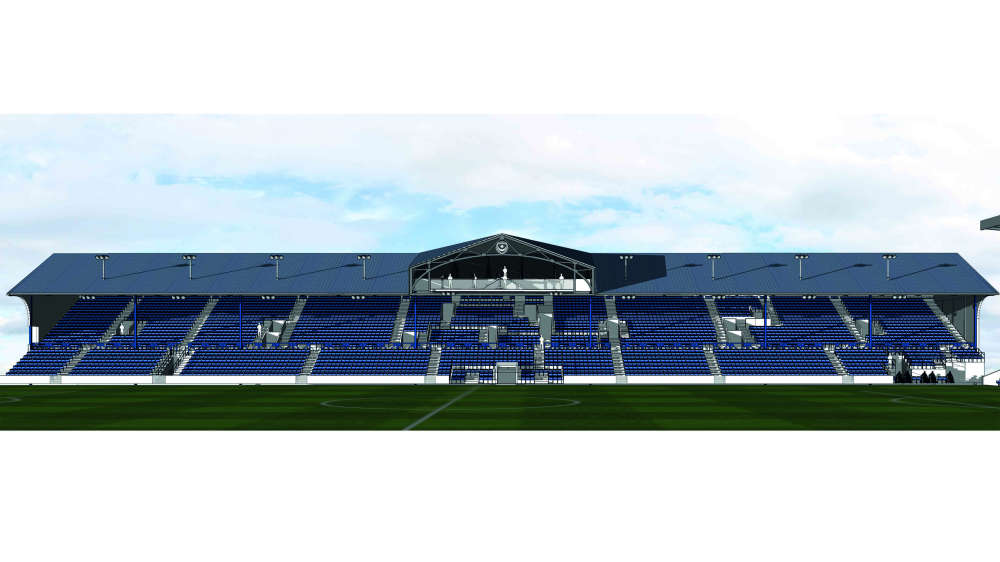 Portsmouth Football Club has today released previously unseen plans of how the new North and South Stands are expected to look upon completion.
A club statement released this evening (Friday the 12th of November, 2021) reads:
'Portsmouth Football Club are pleased to reveal the first graphics of how the North Stand and South Stand will appear once the Fratton Park redevelopment work is complete
'Work will begin in the North Lower from January, which will include the addition of around 600 new seats.
'Season ticket holders in this area of the ground should click here to see how this affects them.
'A reprofiling of the South Stand - which will transform the structure into one continuous tier - will get underway at the end of the season.
'Supporters sat in both stands will benefit from improved sightlines, consistent floor levels and increased concourse space.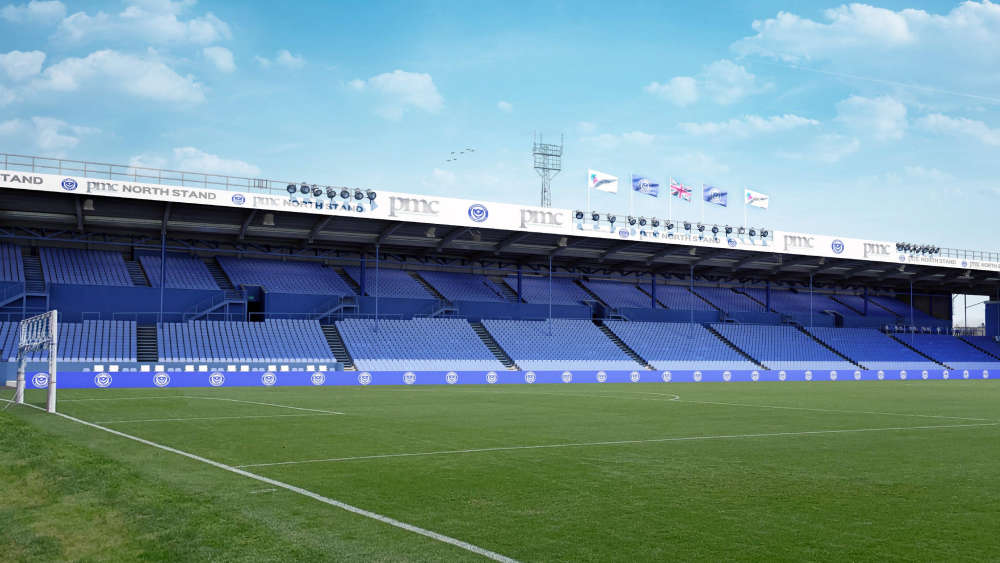 'There will be spaces for disabled supporters and their assistants at pitch level, while the North Stand will also feature spaces at mid-concourse level.
'Concourses in the South Lower would no longer be in view of the pitch, allowing alcohol to be served in this area.
'A number of additional measures are being implemented to ensure the club are in line with - and in some cases exceed - recommendations within the Guide to Safety at Sports Grounds.
'Meanwhile, work on the Milton End is scheduled to start in 2023.
'This stand will also boast improved floor levels, sightlines, concession and toilet facilities, and spaces for disabled supporters.
'The redevelopment works will help bring Fratton Park's capacity back up to just over 20,000 and provide a more enjoyable matchday experience for supporters.'
What do you make of these plans? Do you like them? Get in touch in the comments below and your thoughts may be read out on the next edition of The Football Hour with Jake Smith!