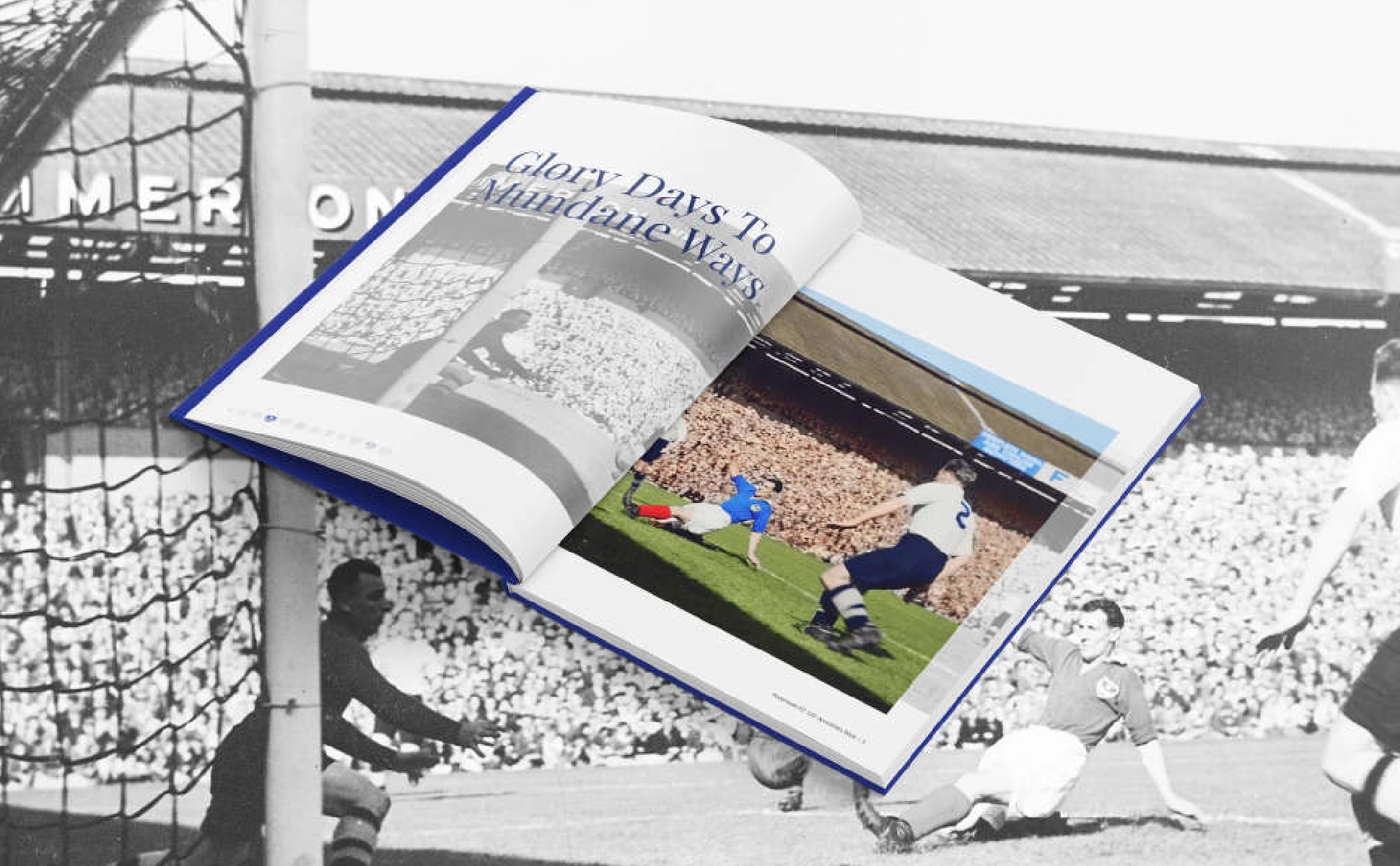 'The Official History - Portsmouth FC Celebrating 125 Years' is now available to purchase from selected stores only.
Today (October 2nd, 2023) marks the release of the highly-anticipated Pompey 125 book, which has been meticulously put together to bring to life the crazy history of Portsmouth Football Club. This publication takes you through the wildest stories, the twists and turns and thoroughly researched statistics dating back all the way to 1898, when the club was formed.
At 424 pages long, 'The Official History - Portsmouth FC Celebrating 125 Years' is a hardback which has been published by long-term PFC partners Bishops Printers and written by 5 authors who hold the football club close to their hearts, having worked in and around PO4 over the course of many accumulative decades.
"The most comprehensive history of the club yet published." - Colin Farmery, Editor
Authors include Neil Allen, Johnny Moore, Steve Bone, Gerry Spraggs and Mick Comben, who had all been assigned to write about specific eras from Pompey's 125-year history.
Only 1,898 copies of the book were produced to chime in with the year the club was founded and to provide an element of exclusivity for those fortunate enough to get their hands on one.
Over 1,000 copies have already been sold in pre-orders as part of a "Subscribers Edition" package which had been priced at £49.99 earlier this year and just over 200 of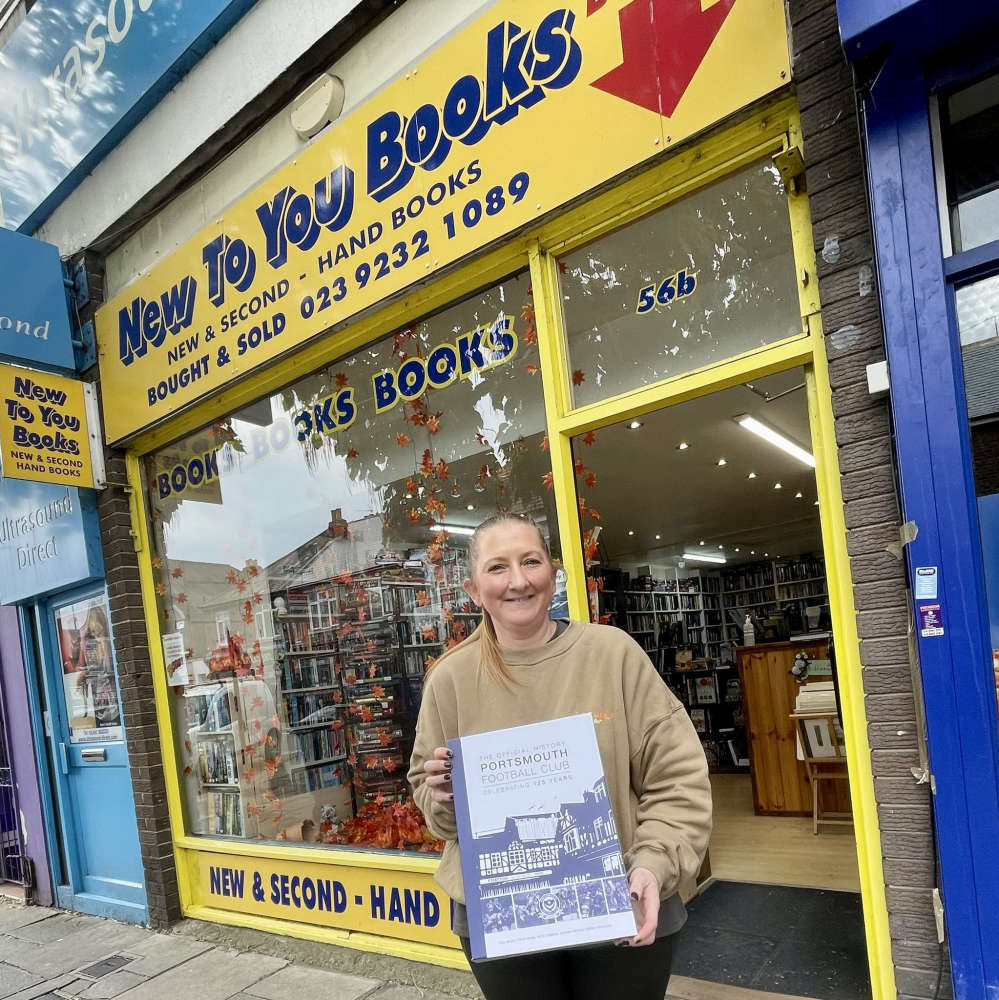 the remaining 800 available have already been snapped up ahead of the book hitting the shelves of local bookshops.
The final copies of the book went on sale this morning and you can purchase your copy from either of the following stores for just £40:
The Pompey Store, Anson Road
The bookshop at the Portsmouth City Museum, Museum Road
Pigeon Books, Albert Road
New To You Books, Cosham High Street (pictured - right)
Not only did this book require the eloquent words of Pompey authors but also historical images to really bring it to life in visual form as well as through the imagination of words.
The likes of Stephen Cribb, Murray Sanders, Steve Reid, Joe Pepler and current club photographer Jason Brown are all involved in proudly showing off and releasing their best material to be included within the publication.
Colin Farmery, who is the book's editor, said: "This book has been a labour of love for the whole team who have worked on the project for more than twelve months. We all hope we have done Pompey justice on its 125th anniversary.
"I was hugely honoured to be asked to be editor of the book and, from the outset, the aim was to produce a fresh perspective on the club's rollercoaster history. I hope we have achieved it through the team of writers, who are experts in their respective eras, as well as the comprehensive statistics section which brings together every competition game and first team player.
"We also researched many previously unseen or rarely-seen pictures. In pulling together all these elements, we hope to have produced a book every Pompey fan would be delighted to own."
Professionally and personally incredibly proud of the creation of this wonderful book. Being a life long fan and designing this piece of history has been a real pinch myself moment and a young Ellis' dream. Extremely privileged to help bring this story to life. #pompey https://t.co/qxKr9Oi4w0

— Ellis Hampton (@EllisHampton) September 27, 2023
Wow. The definitive #Pompey book. Can't wait to get stuck into it.

Probably the best football history book in the world ….

A massive well done @colinfarmery @pn_neil_allen @stevebone1 @MickComben @moore_johnny @Spraggsi @EllisHampton & everyone involved! 🙌 pic.twitter.com/RJrg4wEWrw

— Adam TS (@adam_ts) September 29, 2023
I like this touch at the bottom of the left-hand pages of the official history of Portsmouth Football Club book, in that the club crest is highlighted depending on the era you're reading 👏👏 @colinfarmery @stevebone1 @pn_neil_allen pic.twitter.com/iG6xsSRBjb

— Neil (@P24576512) September 30, 2023
The reviews are already in...
"Breathtaking research delivered in forensic detail by those with encyclopaedic Pompey knowledge [the book] will take pride of place on the bookshelves of Pompey fans. Mandatory reading for those who bleed royal blue. It is a gargantuan Pompey labour of love. Every chapter delivered with authority, every twist, arc and turn of the Fratton rollercoaster traversed with deep understanding."
Jordan Cross - The News
"Fascinating and made me realise how little I knew about the club's early history and life in the city in the early 20th century. A very honest look back and no sugar coating some of the more challenging times the club has faced. It was wonderful to re-live in depth some of the occasions we all remember fondly."
Andrew Moon - BBC Radio Solent
"A gripping and captivating read for any Blues fan. Pompey's rich and somewhat crazy history brought to life with pure, unrivalled emotion by those with nothing but its best interests at heart. This publication brings back to life all of the excitement and anguish of Portsmouth Football Club's rollercoaster 125 year existence in such vivid detail."
Jake Smith - Express FM