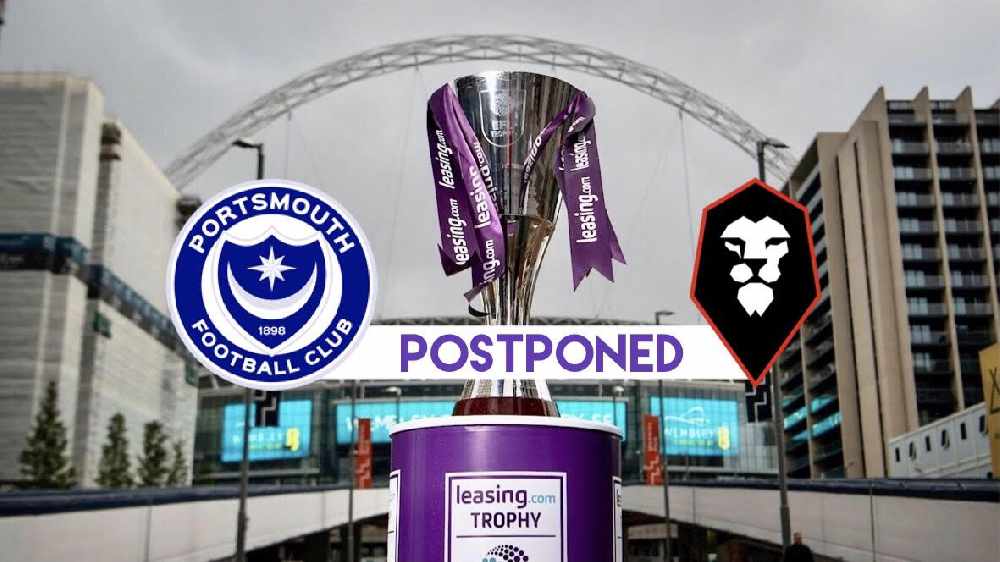 Amid growing fears of the Coronavirus pandemic worsening, the 2020 EFL Trophy Final between Portsmouth and Salford City at Wembley Stadium on April 5th has been POSTPONED and will be played at a later date.
Pompey will have to wait even longer to compete in this season's Final, with the situation regarding COVID-19 not expected to improve in time for the originally scheduled date.
League Two outfit Salford City will be making their first ever appearance in the Final of this competition, having only been promoted to the Football League for the first time in 2019.
The Blues could become the first ever club to retain the title in any of its previous formats IF they can overcome The Ammies... Last year's penalty shoot-out victory over Sunderland at the home of English football secured the club's first, and at present only EFL Trophy success.
This competition represents a fantastic opportunity for clubs in League's One and Two to have their day out at Wembley, with the carrot of silverware for on offer the winning team at the end of the season-long format, which has recently included top-tier academy teams and adopted a Group Stage set-up prior to the Knockout Phase.
A new date for this year's Final is expected to be announced soon.
Keep updated on the situation regarding Coronavirus and the knock-on implications within football by tuning in to 93.7 Express FM throughout every day, by following us on Twitter: @ExpressFM, or you can keep checking our website: expressfm.com!