Darren Gamblen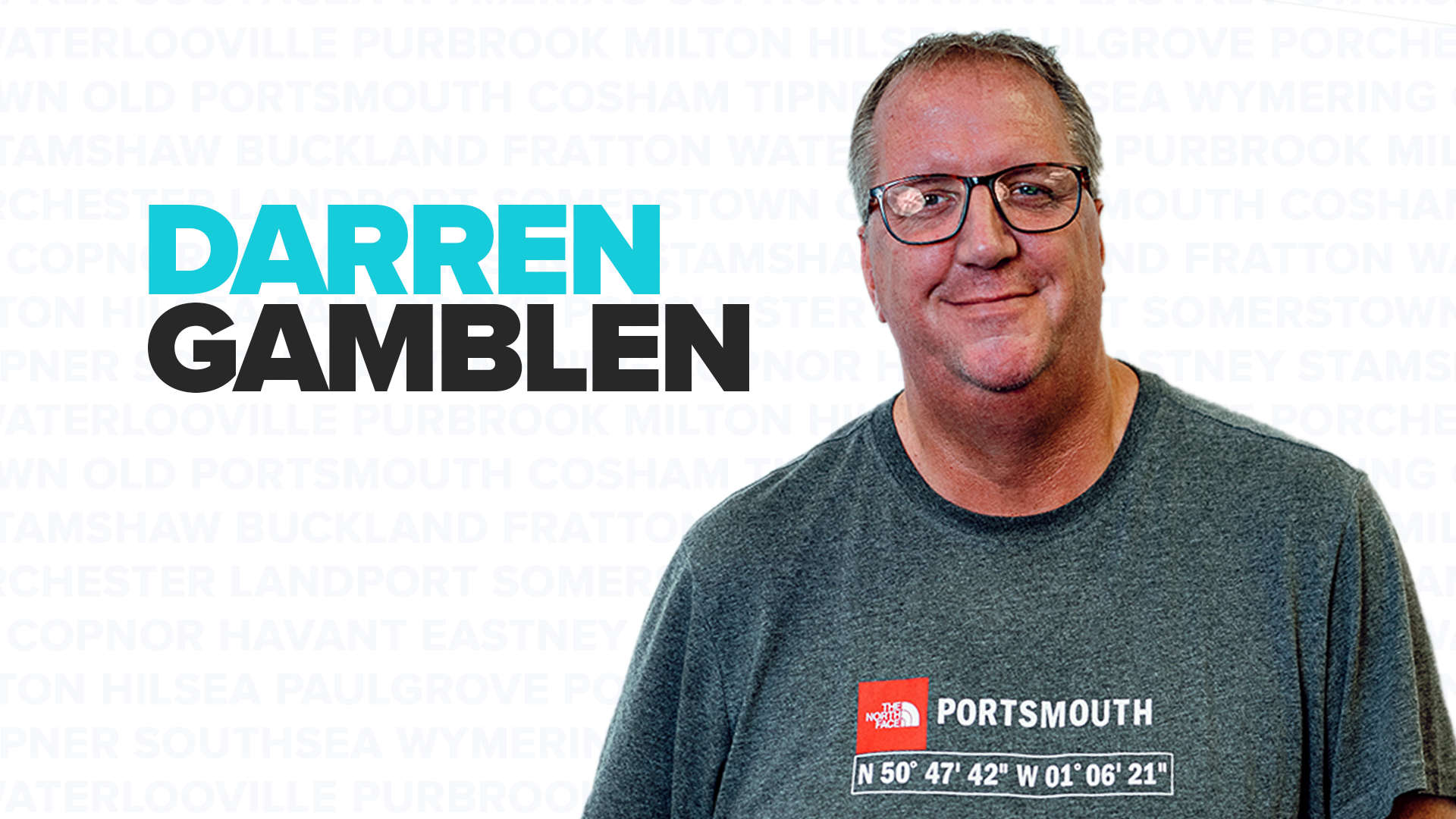 About Darren
Middle-aged moody Pompey fan. I'm married to Christine (sorry ladies) and live in Portchester. I have kids who are fab and really like my wallet, and a French Bulldog called 'Frank.' Born and bred Portsmouth, blue blood, although I lived and worked in London for 20 years. Still, maintain our City is the best anywhere.
Favourite Song - Hermans Hermits 'I'm Into Something Good.' Reminds me of my Grandad when he used to whistle it when he worked at Cosham Railway station.
Favourite Gig - 2 tone tour 1979 Portsmouth Guildhall. First time I saw the stage invaded and I had my first Fred Perry polo shirt.
Favourite Film - Probably 'The Graduate' because it developed my first crush on Anne Bancroft.
Favourite Place In Portsmouth - Anywhere it's all good.
Contact The Show