Express Breakfast with Ian James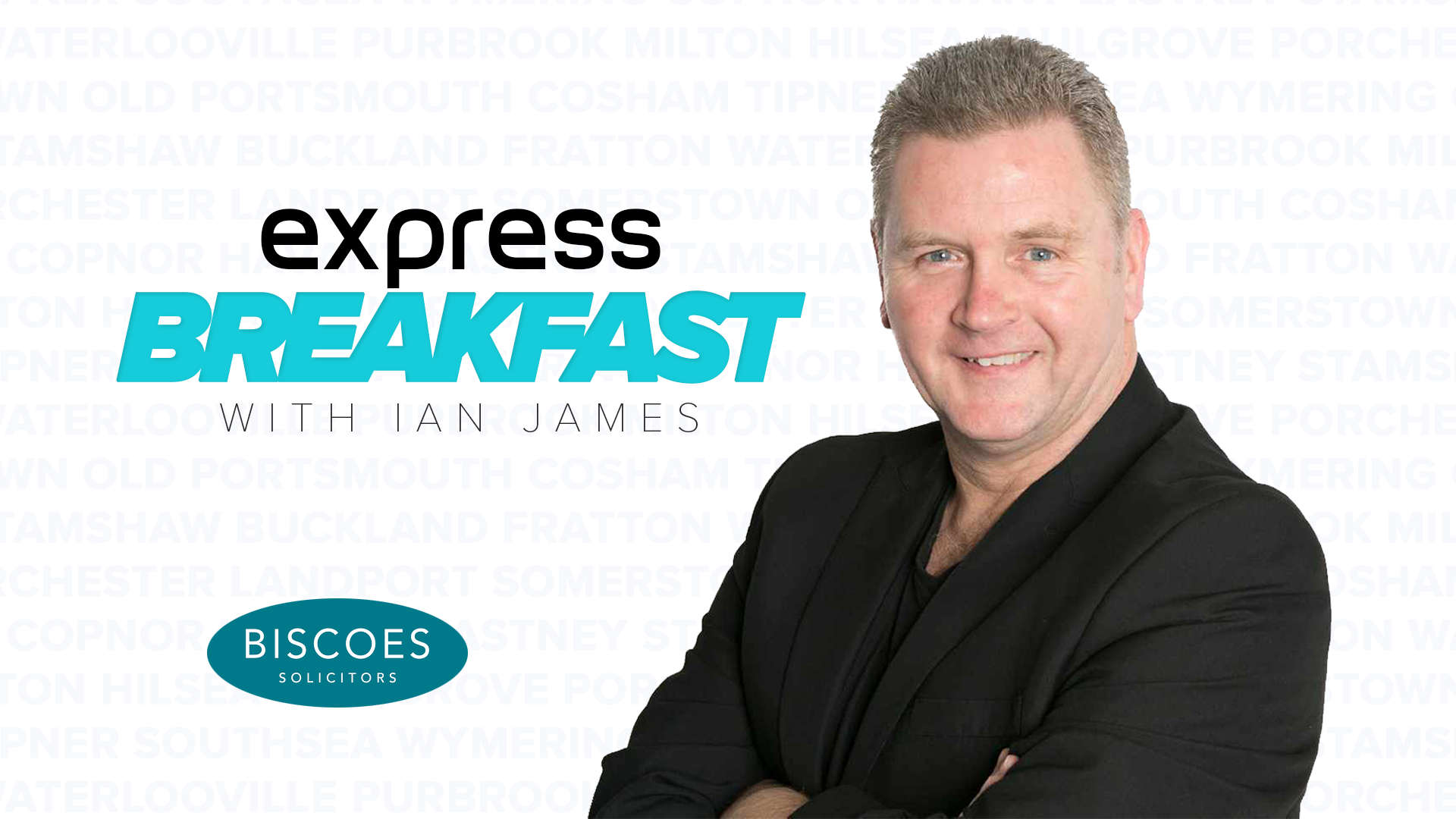 Weekdays 6:30am to 10am
Just great music and all the local interviews, news, and chat you need on Local Breakfast for Portsmouth. Keep updated with the latest travel updates and get yourself a Pompey Point on the #ExpressRewind at 9am.
We're always on the lookout for for great stories and gigs across the city, so if you've got something you want to shout about or something that can make me laugh, send me a message!
About Ian
Favourite Song - I am partial to the music of Alexander O'Neal, George Benson and the late Luther Vandross. If I have to come up with just one song then it would have to be 'I Don't Want to Miss a Thing' by Aerosmith as this is the song that reminds me of the birth of both my son and daughter and reminds me how lucky I am to be a Dad...
Favourite Gig - I would have to say my favourite gig has to be the singer songwriter Paul Carrack. I've worked with Paul a couple of times and each time he just delivers an outstanding performance, apart from being an extremely talented artist he is also one of the worlds Mr Nice Guys.
Favourite Film - The Greatest Showman. It's just one of those films I can watch time and time again.
Favourite Place in Portsmouth - There's nothing like a nice walk along Southsea Seafront on a lovely summers day with the family.
Contact The Show
Weekday Mornings from 9am