Express Breakfast with Ian James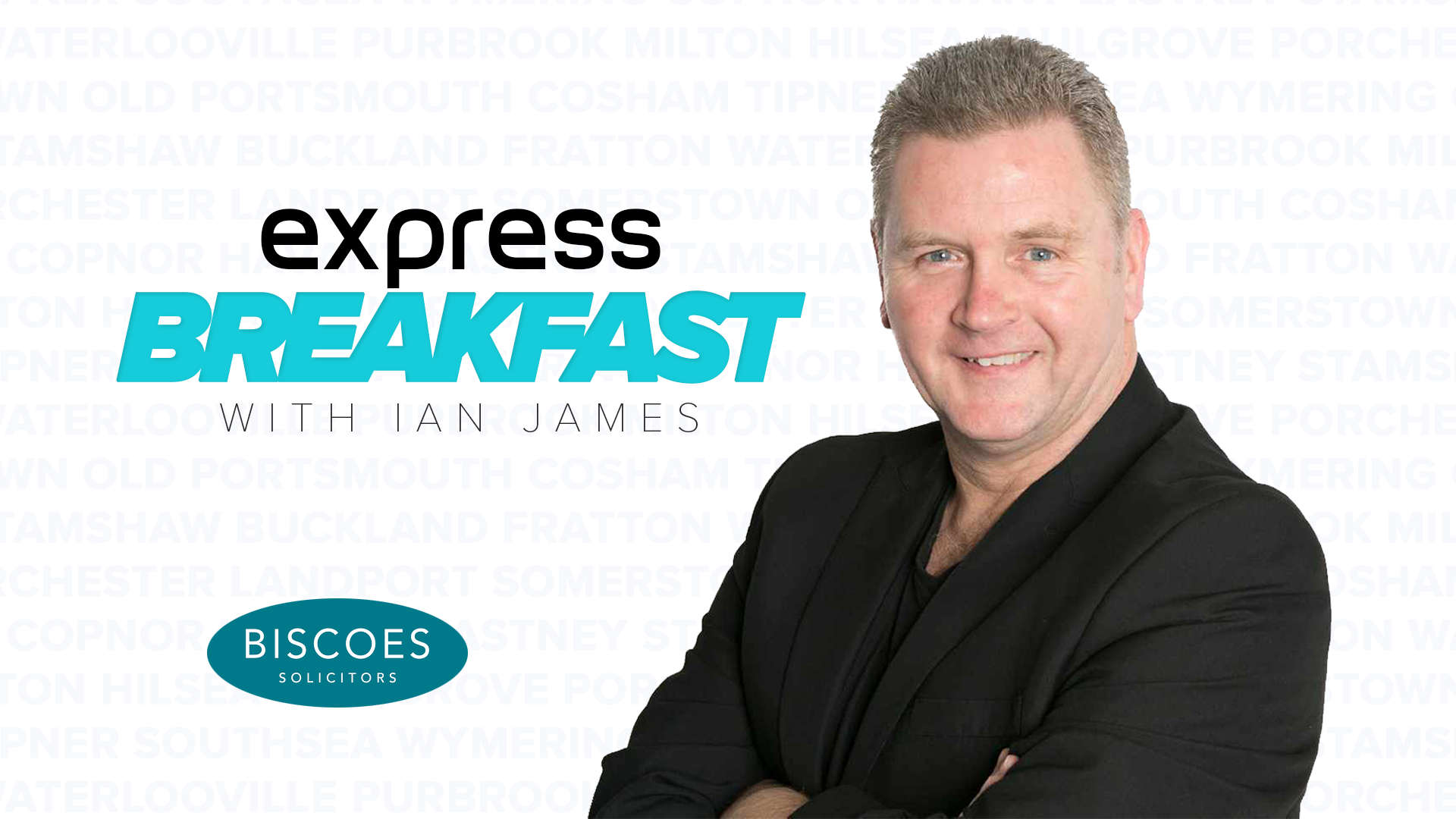 Weekdays 6:30am to 10am
Great songs, Portsmouth people, entertaining conversation and the latest information for Portsmouth every weekday morning. Ian will keep you up-to-date with the latest travel news and give you the chance to gain a Pompey Point on the Express Rewind Mystery Year from 9am.
We're always on the lookout for for great stories and gigs across the city - so if you've got something to shout about or something to make us smile, just get in touch using the form below.
About Ian
Favourite Song - 'I Don't Want to Miss a Thing' by Aerosmith as this is the song that reminds me of the birth of both my son and daughter and reminds me how lucky I am to be a Dad...
Favourite Gig - I would have to say my favourite gig has to be the singer songwriter Paul Carrack - each time he just delivers an outstanding performance!
Favourite Film - The Greatest Showman. It's just one of those films I can watch time and time again.
Favourite Place in Portsmouth - There's nothing like a nice walk along Southsea Seafront on a lovely summers day with the family.
Contact The Show
Listen Again