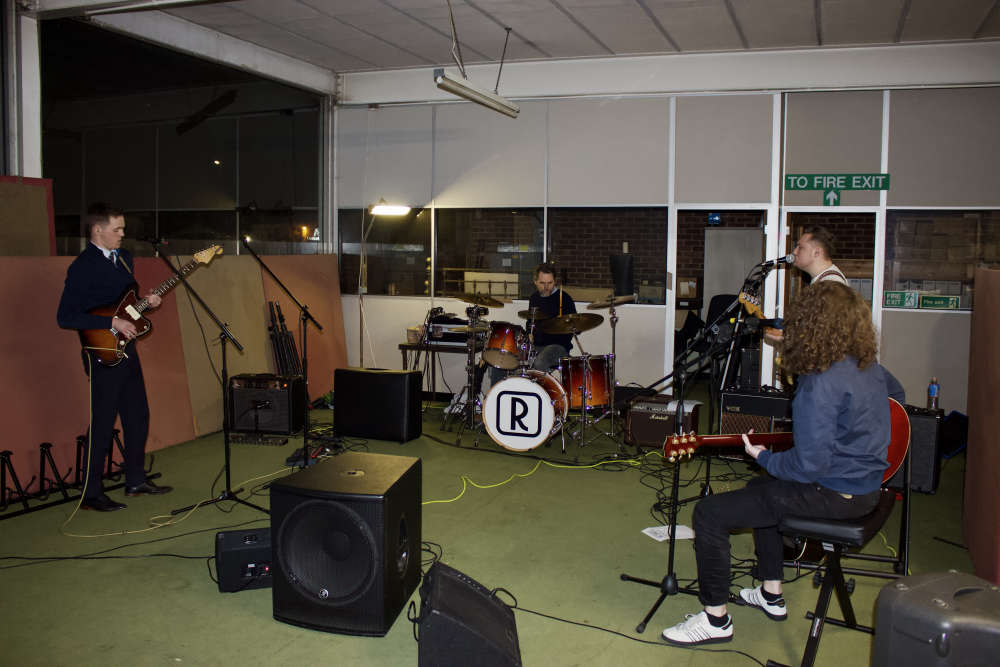 (Left to Right) Jamie Sibley, Justin Brown, Jordan Davies, Liam Hickey
I spoke to local band Rotaries to find out about their latest release 'On the Game', their increasing confidence in the studio and upcoming gigs.
I caught up with the five-piece indie rock band Rotaries during one of their rehearsals for their upcoming gig at Southsea's The Gaiety Bar on the 6th of April.
Speaking to drummer Justin Brown and bassist Jordan Davies, the band talked about their journey so far, both in the live and studio realms, revealing how their latest EP came to be.
2022's EP 'On the Game' sees Rotaries take a more immediate approach to their sound, largely influenced by recording it in a live manner over two days. Jordan said that the band wanted the songs to sound like "how we feel when we play".
From the EP's opener 'Sinner, See', "we wanted to bring that energy there and for it to stay that way right until the last minute" he continued.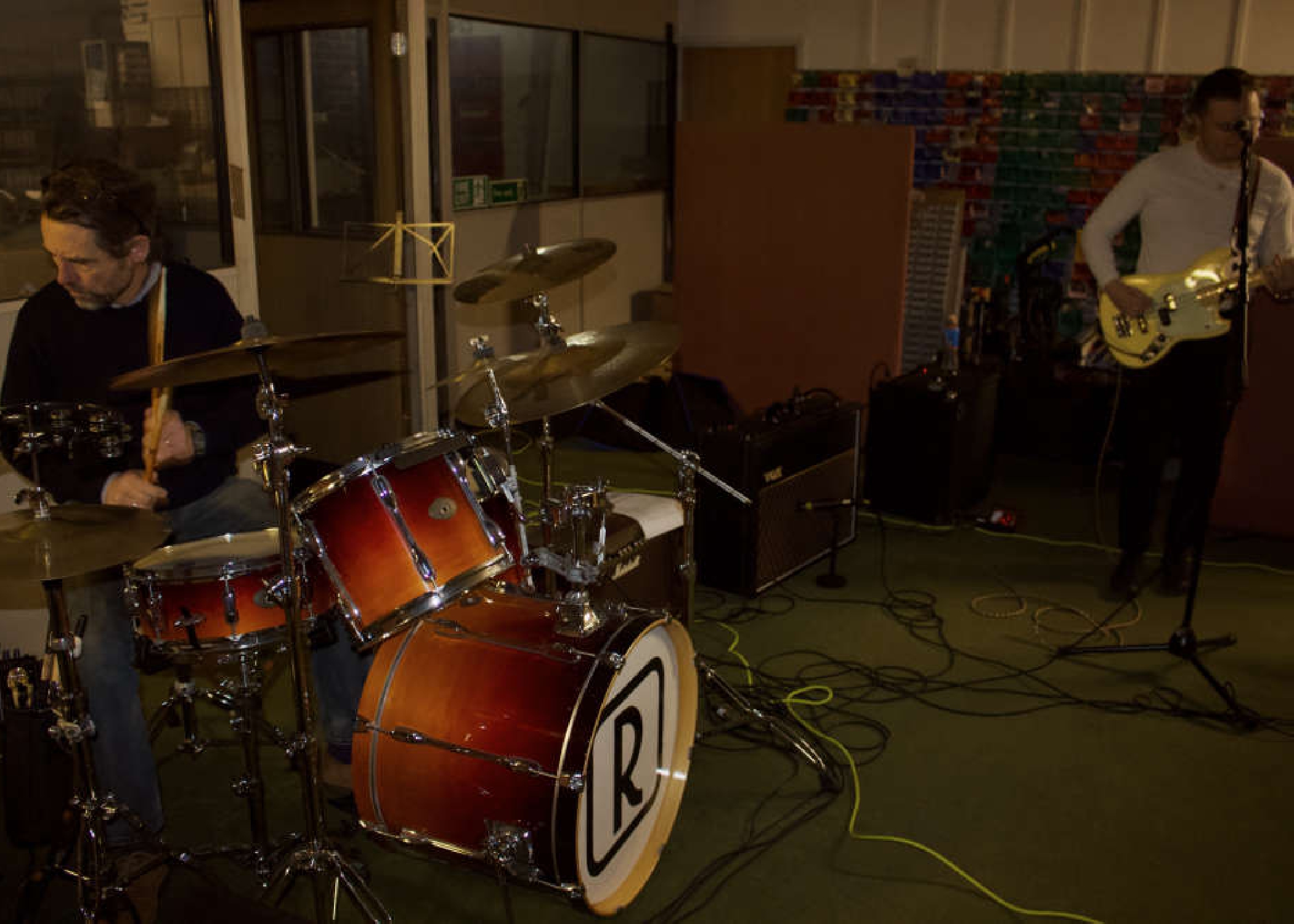 Rotaries released their first single 'Fall to Her Feet' back in March 2019. Many releases later and the band's confidence is stronger than ever as they start setting their sights on some next big steps.
Buy tickets for their upcoming show at the Gaiety Bar, Southsea on Thursday 6th March here.
Listen to the full unedited interview here.