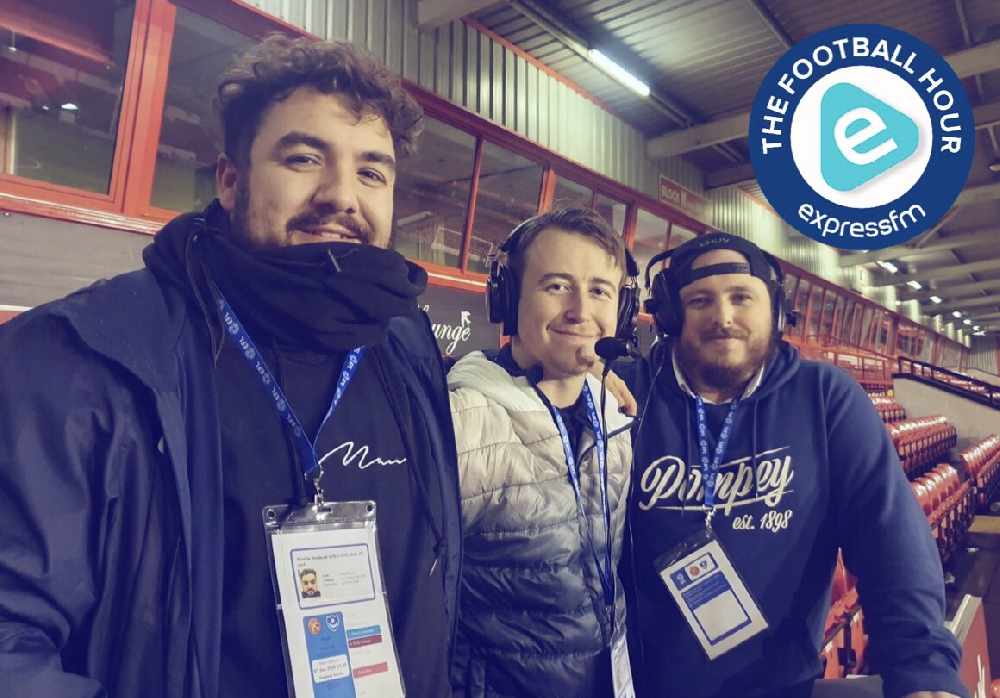 An improvised edition of The Football Hour will debut this Friday on the Express FM Facebook page, with the show scheduled to continue on a weekly basis.
Pompey Live trio Jake Smith, Liam Howes and Ryan Stillwell have come together to bring you a new series of football chat shows, starting tomorrow evening from 7.
Football Hour presenter Jake will be hosting the new podcast, with Liam and Ryan on hand to help digest the week's latest updates and trawl through fan opinions across social media.
On the agenda for the lads in the inaugural stream will be the ongoing Coronavirus pandemic and the detrimental effect it is having on football across the globe.
The possibility of the remainder of the 2019/20 campaign being played behind closed doors will also be discussed, as well as Pompey's postponed trip to Wembley in the EFL Trophy and the legends who have been going above and beyond to keep the city ticking during these unprecedented times.
Episode 1 of The Lockdown Football Hour will be broadcast live on the Express FM Facebook page and, as always, you can get involved with the conversation on the night by either texting, tweeting or emailing in.
Text: EXPRESS + message to 81400
Tweet: @ExpressFM
Email: pompey@expressfm.com
Or: Comment LIVE on the Facebook stream