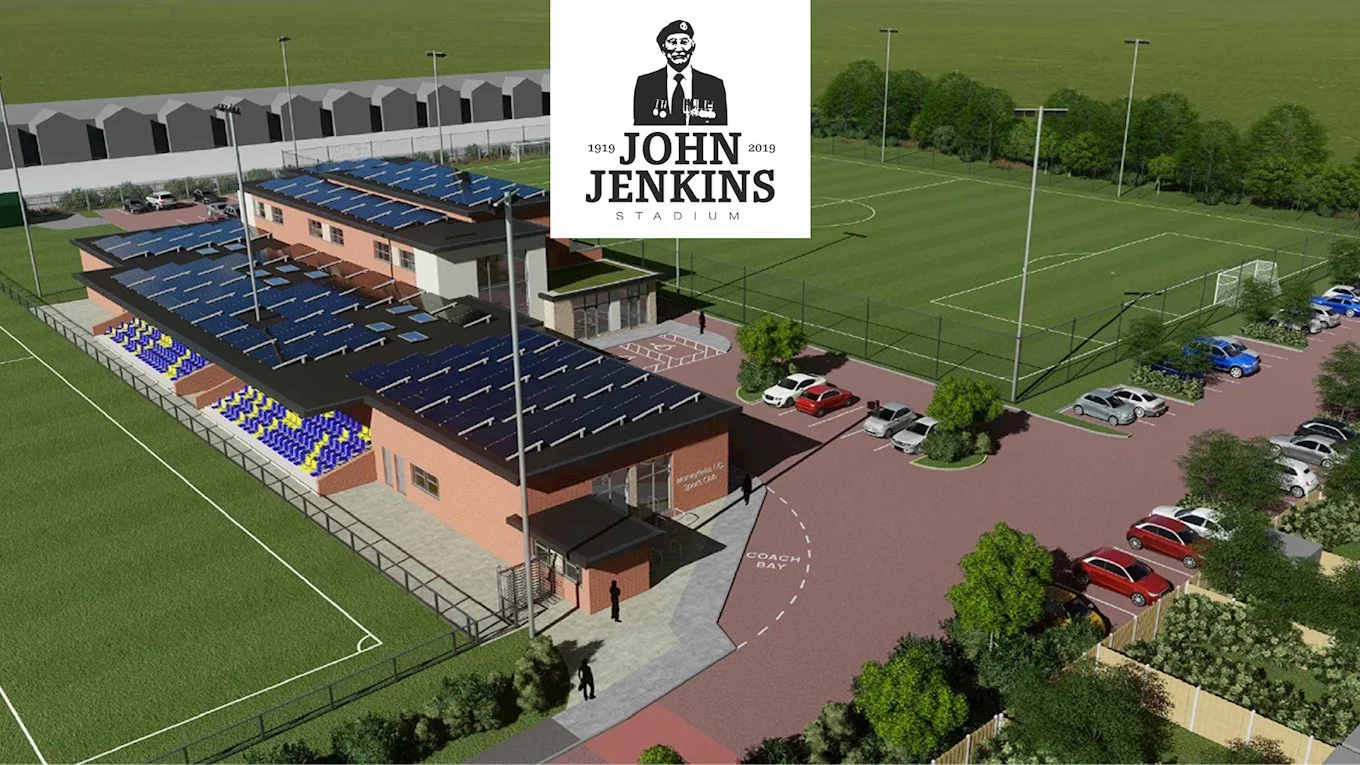 A new £3.5m state of the art community sports complex in the middle of Portsmouth is to be named after D-Day veteran and lifelong Pompey fan John Jenkins.
The John Jenkins Stadium will be at the heart of the sports complex to be built on the Moneyfields site in the Baffins area of the city, named after the veteran who featured in last year's D-Day commemorations, and who died in December, aged 100. Pompey in the Community, an independent charity affiliated with Portsmouth Football Club, is developing the sports complex to include two of the latest 3G all-weather pitches, a boxing gym, dance studio, social club and many more facilities.
The charity has been gifted six acres of land at the Moneyfields site by Riversdale Developments which is to build houses and flats on the other one acre of the site. Now the charity has to secure the funding for the £3.5m development of the new facility, which will be used by Pompey in the Community and Moneyfields FC.
Portsmouth FC Women will train at the centre and it will be used by thousands of school children disability sport groups and members of the public every week.
Clare Martin, Chief Executive of Pompey in the Community, said: "John Jenkins was a massive friend to Pompey in the Community and would often call in to see what we were doing, often bringing home-made baked goods with him.
"It is only right that now we have got the go ahead for this new stadium and sports facilities at Moneyfields that we name the stadium after him. He was a huge part of the city and this is the least we can do to recognise what he meant to all of us."
Fundraising is now starting in earnest for the project, with work expected to start on the site later this year - there are applications for grant funding from sporting and statutory authorities. In addition the Pompey Supporters Trust has gifted £250,000 and offered to help with a crowdfunding project to raise a further £250,000.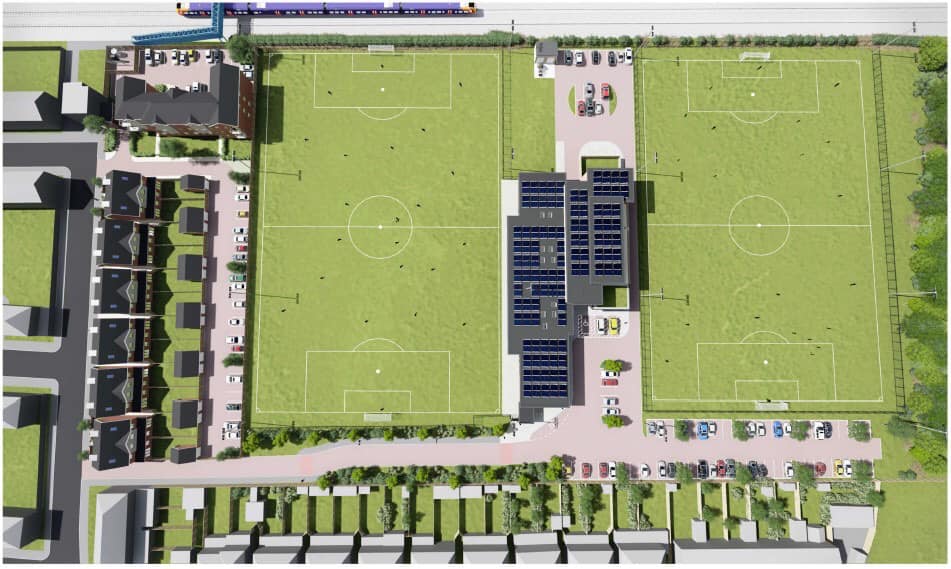 Other projects include having a blue Pompey wave for each of the four races in October's Great South Run, a sleep out at Fratton Park, a golf day on April 29 in Petersfield, a sponsored bike ride and a 'play on the pitch' event at Fratton Park.
Clare added: 'I'm thrilled so many people in our community will benefit from this ground-breaking project. It's crucial for what we do as a charity that we have a bigger base now.
"We currently spend more than £120,000 hiring pitches for the programmes we run for 36,000 children and adults throughout the local community every year, and often we have to bus our teams out of the city to places as far away as Alton to find a pitch This new development means that for the first time we will have pitches of our own that we will be able to use."