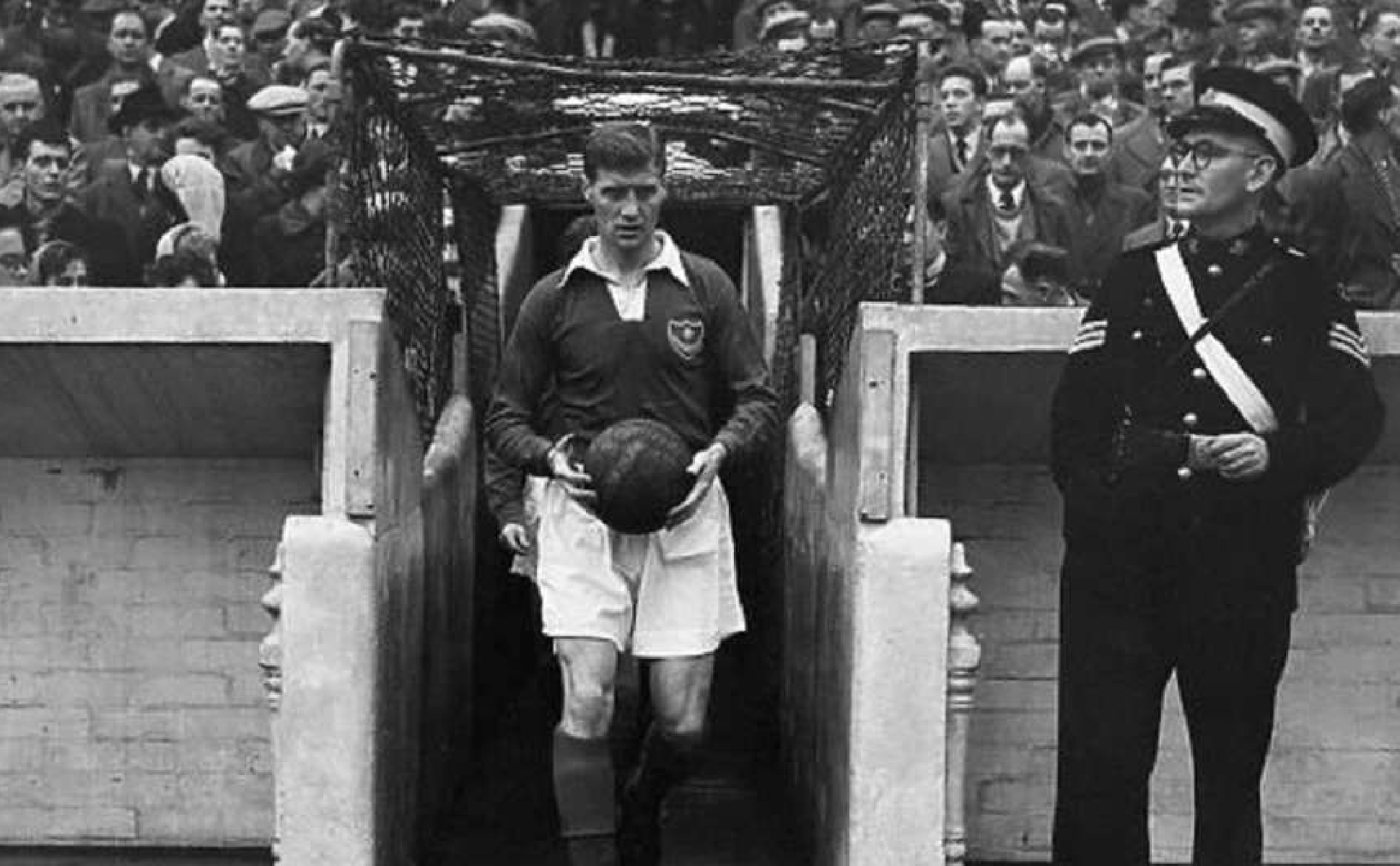 Jimmy Dickinson leads Pompey out at Fratton Park in 1955
Portsmouth Football Club and the Pompey Supporters' Trust have together announced that the Jimmy Dickinson statue will be unveiled to supporters on Saturday the 23rd of September.
A ceremony will commence at midday ahead of the Blues' League One encounter with Lincoln City at Fratton Park.
The statue, which has been in the works for a few years now, will commemorate undoubtedly Portsmouth FC's biggest legend, Jimmy Dickinson, who made 764 league appearances (over 800 in total across all competitions) for the club between 1946 & 1965.
Dickinson, who passed away in 1982, also served as the club's public relations officer, secretary and even manager too.
Jimmy's son Andrew, alongside other member's of Jimmy's family, will be present at the unveiling as invited guests of the club.
The statue has been created by award-winning sculptor Douglas Jennings, whose previous work includes statues of Jack Charlton, Graham Taylor and Her Majesty Queen Elizabeth II.
Contributions toward the cost of the project are still being accepted and you can donate here: https://www.crowdfunder.co.uk/p/jimmy-dickinson-statue-at-fratton-park.
PST Treasurer Donald Vass spoke on Friday (September 15th) night's episode of The Football Hour, presented by host and Pompey Live pundit Jake Smith - You can listen back to that interview below...
Tune in for even more Pompey news, debate and discussion every Monday and Friday evening from 6pm.