Track of the Week
Talk by Why Don't We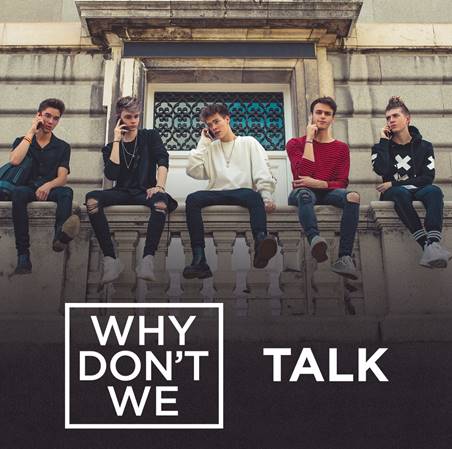 Our Track of the Week this week is 'Talk' by Why Don't We. Why Don't We are Daniel Seavey, Zach Herron, Corbyn Besson, Jonah Marais, and Jack Avery. The prolific young group – the quintet ranges in age from 17-20 years old – put out four EPs in under 12 months.
"We go, breaking up like cell phones
When I speak, 'cause you don't listen when I talk "
Arriving last Friday, the song shot to #1 on iTunes' Overall Songs chart, ahead of artists such as Maroon 5, Cardi B and Drake among others. Meanwhile, the song's companion video – shot during the group's sold-out European tour, taking fans behind the scenes with these rising superstars – is streaming now on Why Don't We's massively popular YouTube channel, which currently boasts over 1.8 million subscribers.
Watch the video to 'Talk' below and download our Track of the Week Spotify playlist to take with you anywhere. Let us know what you think about this weeks Track of the Week! You can tweet us @ExpressFM or pop a comment down below!