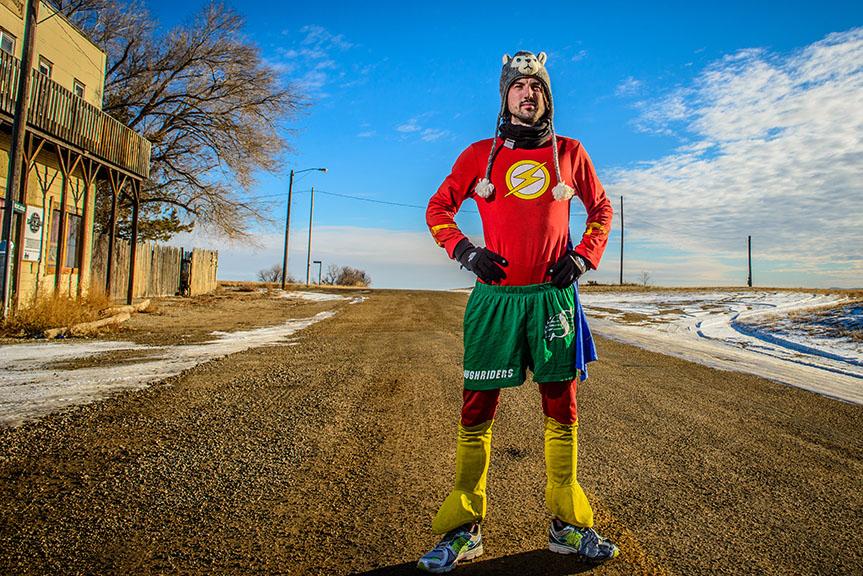 Jamie McDonald, a world-record-holding adventurer and founder of Superhero Foundation, will be giving a free public lecture 'Anyone Can be a Superhero' at the University of Portsmouth on Wednesday.
Jamie, also a bestselling author and motivational speaker, was the first person in history to run 5,000 miles (or 200 marathons) across Canada without the aid of a support crew and raising more than £250,000 for sick children across the world - showing truly that 'Anyone Can Be a Superhero'.
He ran in minus 40 degree weather, surviving all kinds of injuries and traumas on the road and wearing through 13 pairs of trainers - and he did it all dressed as the superhero, the Flash.
As well as being a Pride of Britain winner, he was also was voted one of The Independent's top 100 happiest people in the UK.
The explorer, fundraiser, author Sir Ranulph Fiennes, OBE, said of him: "Jamie is extremely tough. What he has put his body through both physically and mentally takes a tremendous amount of determination. Not many people could even attempt the challenges. Whether you're three years old or 93 years old, we all dream of and long for adventure, but the way Jamie's managed to combine it with fundraising and helping the world is inspirational."
The talk takes place from 6 to 7pm, followed by a drinks reception, in the University's Portland Building, Portland Street, Portsmouth.
Admission is free, but you need to book a place here.