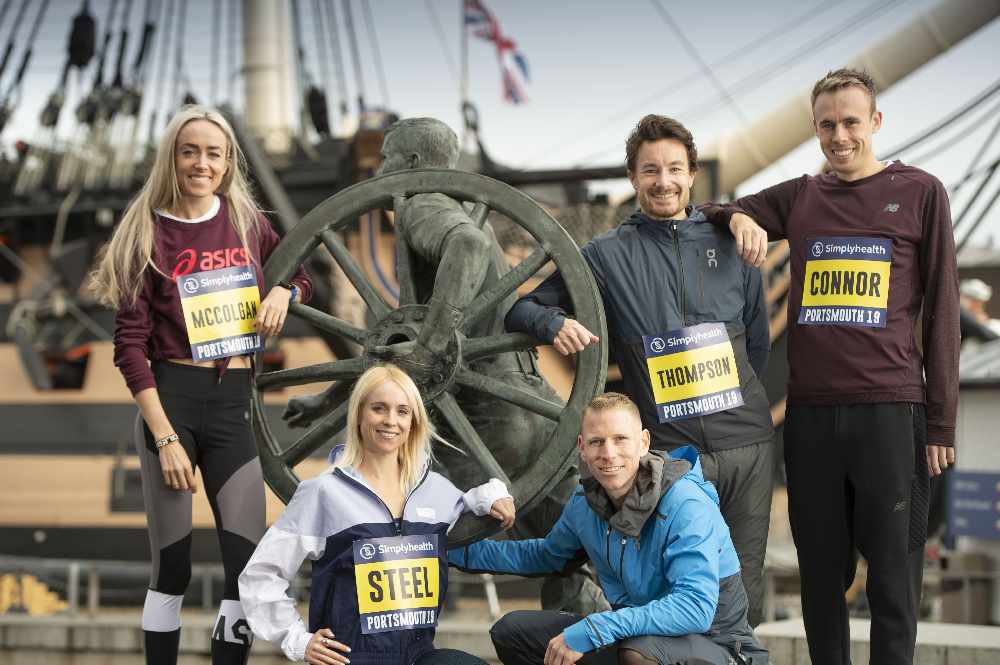 Portsmouth will play host to more than 20,000 people this weekend as competitors line up for the 30th Simplyhealth Great South Run.
The run is also part of the England athletics 10-mile road race championships. Athletes Eilish McColgan, Chris Thompson, Andy Vernon, Ben Connor and Gemma Steel took a break from their championship preparations to meet runners from the past, present and future of the event at the Portsmouth Historic Dockyard.
With four events across two days including the world's leading 10-mile run, there will be something for all ages, abilities and even man's best friend - in the south's biggest running event. With the 10-mile event shown live on Channel 5 from 10am until 12noon.
Chris Thompson is gunning for a Simplyhealth Great South Run first when he defends his title at the ten-mile race in Portsmouth at the weekend.
The 38-year-old completed a hat-trick last year as he won three consecutive Great South Runs - and this year will be aiming to be the only athlete to take the title four times in the race's 30-year history.
Also lining up in the men's race is 2019 British 10,000m champion, Ben Connor, 2014 European 10,000 silver medallist Andy Vernon and 2017 & 2018 National 5,000m champion Alex Teuten.
Fresh from the IAAF World Championships in Doha, where she broke the Scottish record over 5,000m Eilish McColgan will be back on the South coast to defend her Simplyhealth Great South Run title. Eilish is aiming for a repeat performance in only her second 10-mile race.
Steel is no stranger to Portsmouth having won in 2017. She warmed up for Simplyhealth Great South Run with a strong run in the recent Bank of Scotland Great Scottish Run 10K race in Glasgow.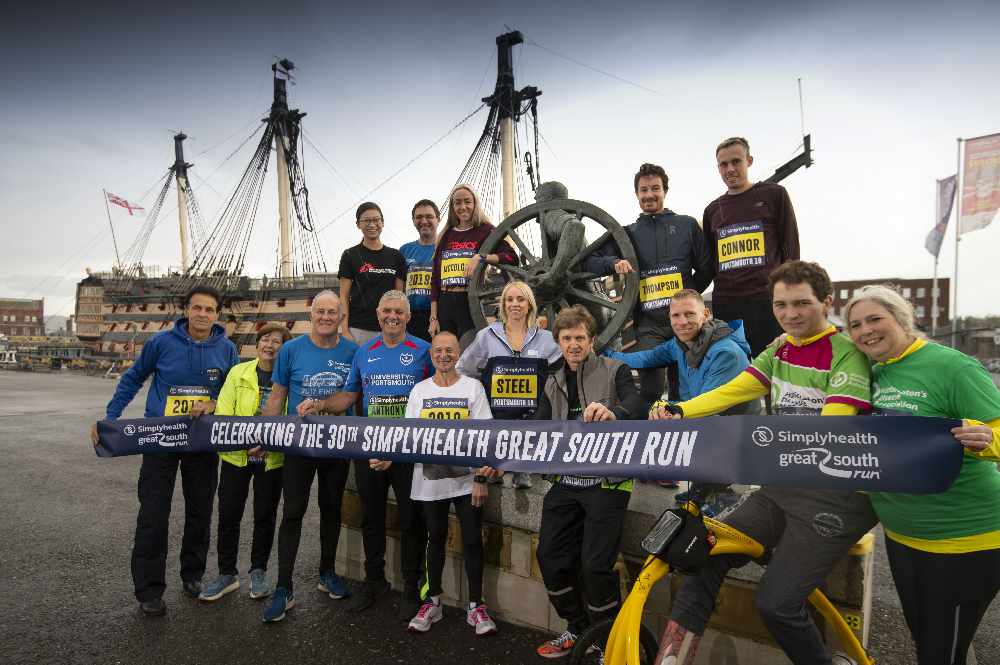 Inspirational runners
Seven runners members of the All GSR club – a group of runners who have competed all – or almost or – Simplyhealth Great South Runs came down to the Portsmouth Historic Dockyard to share their own tips for the event and here from some of the elite athletes aout preparing for the run.
Among them was Gerard Beauvoisin, from Portsmouth, who has taken part in every Great South Run since the first event in 1990. Gerard started running in 1987 as a challenge between himself and his two brothers.
He has made sure the event is a must-do in his calendar each year, despite going through ten major operations to remove a tumour, after it ate away half of his jaw.
Gerard even postponed one operation in 2012 to make sure he was on the start line with thousands of others.
'Touchline' Tony Male is a familiar face to Portsmouth FC fans and participants of the Simplyhealth Great South Run alike, having taken part in almost every event. He's used the event to raise over £400,000 for more than 20 charitable causes since his first run in 1990.

One runner setting himself the challenge of completing the 10-mile run for the first time is 24 year old Harley Salter. Harley is running the Simplyhealth Great South Run after completing his 10 Missions Possible challenge earlier this year to raise funds for Enable Ability.
Harley had his right foot amputated last year and walks with the aid of an Alinker three-wheeled walking bike. He has completed abseils down the iDrop i360 in Brighton and Spinnaker Tower in Portsmouth, a zip wire in Wales, and many more, raising £1,300 for charity.
Olympic 400m sprinter Iwan Thomas will be stretching his legs over the longer distance close to his home turf of Southampton. While Thomas is a regular at the event, he has a much more personal reason for running this year, using it to raise awareness of the dangers of Group Strep B infection in infants.
In December 2012 Thomas welcomed his first child, Teddy, into the world. Shortly after birth Teddy was taken into intensive care after having breathing difficulties, where he was diagnosed with a Group Strep B infection. Thomas now works to raise awareness of the disease and for the charity Group Strep B Support.

Jayne Fearn from Simplyhealth, said: ""We're delighted to be in Portsmouth for the 30th Simplyhealth Great South Run this weekend. Whether you're training for your first event, working towards a PB, walking or jogging, Simplyhealth will be supporting runners every step of the way, encouraging them to enjoy happier, healthier lives by being more active.
This year, we're proud to have Diabetes UK as our official charity partner for the Series. Our partnership enables us to continue our great work in supporting people with their health; encouraging as many people as possible to become more active to reduce the risks of developing conditions such as diabetes. Good luck to everyone taking part. We look forward to seeing you at the finish line to celebrate your amazing achievements."
Celebrating its 30th staging, the Simplyhealth Great South Run on Sunday starts and finishes in Southsea and features a fast and flat course that celebrates everything that's great about the city.
For more information about the Simplyhealth Great South Run, visit: Greatrun.org/South