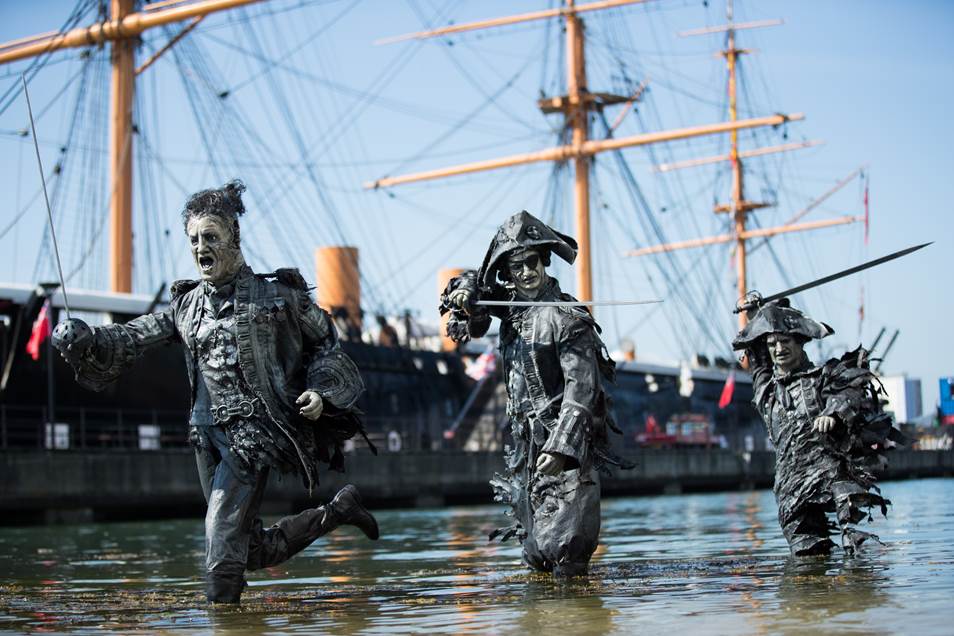 This June look no further than Portsmouth Historic Dockyard for an amazing day out. With 11 attractions waiting to be explored, it promises all ages a day of heroic encounters, experiencing the ins and outs of Britain's 800 years of naval heritage.
30 YEARS of splendour – celebrate the homecoming of HMS Warrior 1860:
The 30th anniversary of HMS Warrior's arrival at Portsmouth Historic Dockyard will be marked on the 27 July. Spend some time in June aboard the warship that never fired a shot in anger and see first-hand what life would have been like for the crew of this historic Victorian battleship.
Dote on Dad – Father's Day special at Boathouse 4
Combine a trip to Portsmouth Historic Dockyard with a special Father's Day experience at Boathouse 4 on the 18 June. Take a tour of the workshops and coastal forces ships before tucking into a three-course lunch at the Midships Cookhouse. With unrivalled views of the Solent from this modern and bright restaurant and dishes made with locally sourced ingredients, all washed down with a bottle of Mary Rose ale, there's no better way to dote on dad this Father's Day.
Show your support – join Portsmouth Historic Dockyard's Armed Forces Day celebrations
On 24 June, Portsmouth Historic Dockyard will host its annual celebration in aid of Armed Forces Day. Visitors can show their support for the men and women who make up the Armed Forces community; from serving troops to families, veterans and cadets. With the Historic Dockyard full of live music – including a performance by The Royal Marines School of Music's marching band –, family friendly activities, and the destination's 11 incredible naval attractions, this is a day not to be missed.
All Attractions Ticket to Portsmouth Historic Dockyard are one year unlimited access ticket, prices start from £60.00 for a family of 4 and include admission to 11 attractions.