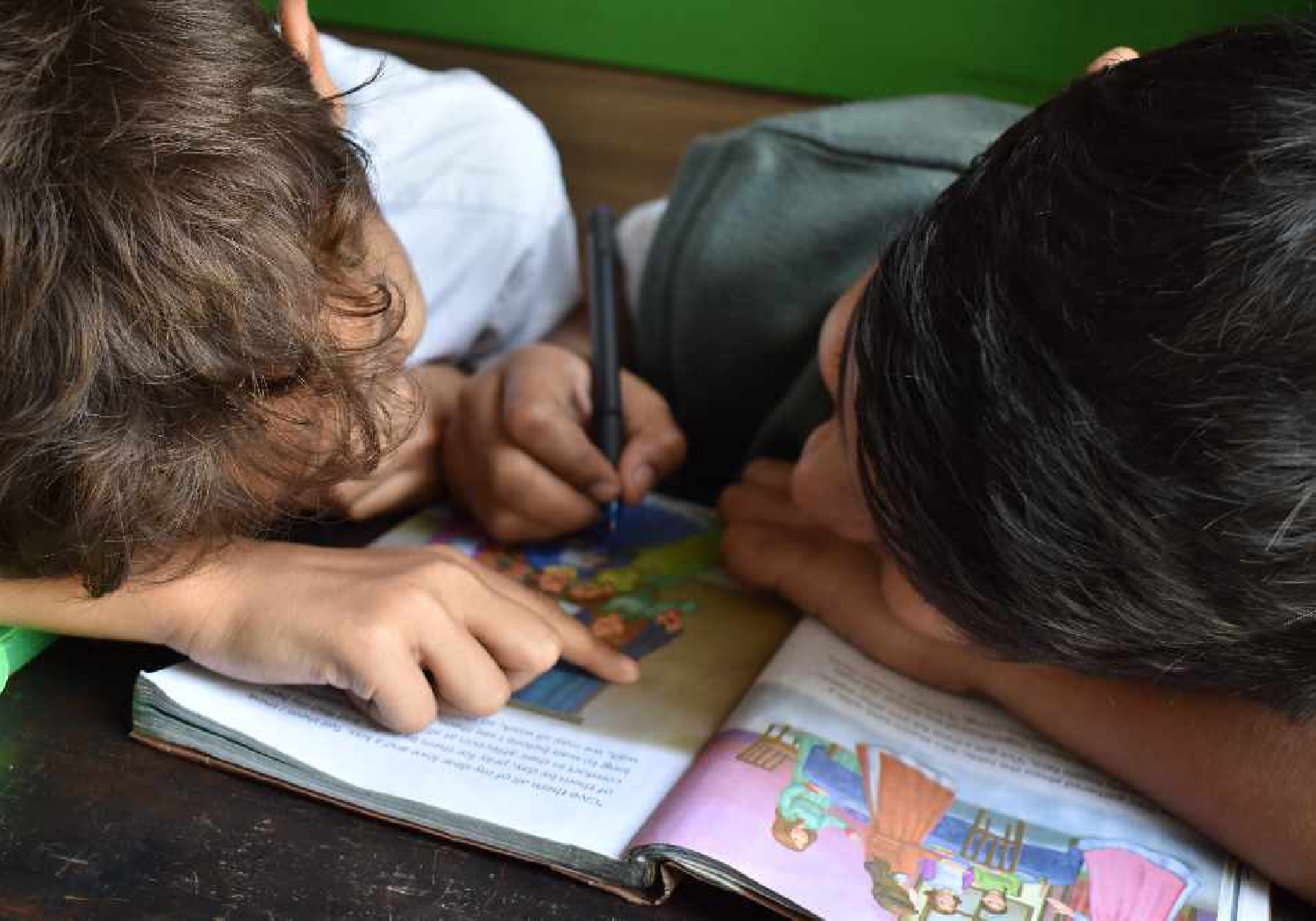 A children's literacy project, which aims to help improve the reading, writing and confidence of young people from disadvantaged backgrounds, is looking for volunteers.
The Pompey Pirates Literacy Hub will open in the Charles Dickens ward in September and will mimic a pirate ship - encouraging children to learn in a unique and unconventional environment.
Children aged eight to 13 years who have been referred by their school will attend the hub once per week after school. The sessions will be led by a trained teacher and supported by volunteers through one-to-one and group reading and writing projects.
Becca Dean, Founder of Pompey Pirates and former English teacher, said: "44% of children in the Charles Dickens ward, and nearly a quarter of all children in Portsmouth, are living in poverty - and research shows there is a direct link between those who have lower than average levels of reading and writing, with those from areas of deprivation.
"We want to support children as they transition from primary to secondary school in an environment that encourages them to be creative and have fun, whilst developing their literacy skills. We wouldn't be able to run the sessions without the support of our volunteers, who are an integral and vital part of the project."
Pompey Pirates is run by The Literacy Hubs, an education charity working in partnership with Portsmouth City Council and The University of Portsmouth, to create a range of literacy hubs across the city and surrounding areas.
Cllr Suzy Horton, the council's Cabinet Member for Education, has signed up as a volunteer and is encouraging others to get involved. She said: "We are proud to be involved with this initiative which is so important, in the wake of the pandemic, to support children and young people from the most deprived areas of our city.
"The project relies on volunteers and is a great opportunity to give something back to the city in which we live and work. I'll be joining other volunteers from a range of backgrounds and I hope that many more people will consider joining us and becoming a crewmate!"
Volunteers are asked to sign up for a minimum of one session per week to build rapport with the same children, and a minimum of 15 sessions across the year. Individuals should have a good understanding of the written English language and an enjoyment for reading and writing.
Those already signed up include current and former teachers, writers, publishers and editors, University students, marketing and communications professionals, and more.
Dive master Lee Butler is volunteering after spending nine years as a mentor for national sports charity, Sported. He said: "I have seen the positive impact mentoring can have first-hand and to extend my mentoring with the Pompey Pirates would be an exciting opportunity to help young people explore and utilise their imagination.
"Books have been a vital part of my life from a young age and I love to read. As my constant companion, they motivate me to pursue my dreams, escape the tough times, or take me on a magical journey of joy. Allowing me to help young people achieve the gift of literacy would be a privilege."
Helen Wright worked as a primary school teacher before training as an Air Traffic Controller, and is volunteering to utilise her education skills. She said: "I have a lot of spare time on my hands, would like to give something back and would love to offer my skills in education and working with children again. It's so satisfying helping someone develop skills they will need for life."
Once individuals have registered their interest in becoming a volunteer, they will be invited to attend a virtual training session later this month.
To register your interest in becoming a volunteer, visit the Pompey Pirates website or call email volunteers@theliteracyhubs.co.uk.