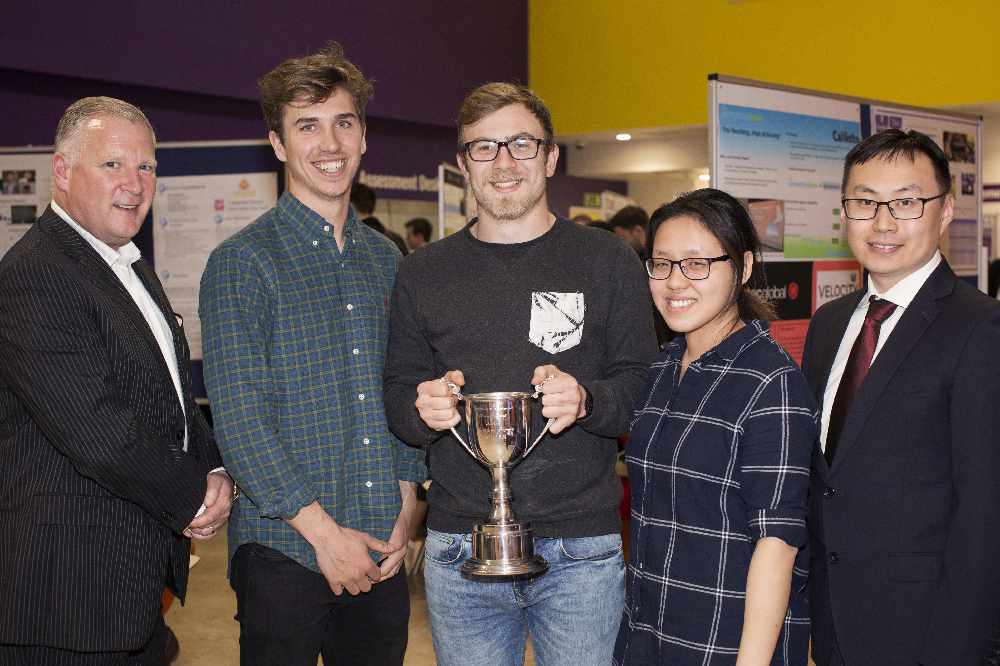 A local company in Waterlooville, Portsmouth, is changing the way it runs its business, thanks to a student project.
A team of business students from the University of Portsmouth undertook a consultancy project for Business Edge, a local company which offers technical and training services in air conditioning and refrigeration systems. The students examined different facets of the organisation's business from its website, profitability of services and products and its customer relationship management including use of social media. They developed a sustainable growth strategy for the company, which the organisation is already starting to implement.
The company's Managing Director, Mike Creamer, nominated the student team, Polar Enterprise, for an annual award run by the University of Portsmouth Business School. The team won first prize for having the biggest impact on their client.
Mike said: "I'm absolutely delighted that the Polar Enterprise Team have won first prize, especially as this was a highly competitive event with numerous teams and talented people working hard. I wish the team every success in the future, including all the students who participated in this highly constructive and valuable process."
The students were competing as part of a Business Enterprise unit on their course, which encourages them to apply their knowledge to real business problems. During the last six months, more than 280 students have been carrying out consultancy projects for a range of organisations across south east Hampshire, spanning different industries and including public and private sector, charities and social enterprise clients.
Unit Coordinator, Peter Wainwright, said: "The students have tackled a huge variety of challenges, bringing their academic skills to bear on real situations. Projects included strategy development, marketing reviews, and developing major fundraising initiatives for local charities. We even had a team developing 'Brexit scenarios' for Southsea-based firm, Alison Gardiner Designs, which has an international client base."
First prize, worth £500, was awarded by Mark Smith, Executive Chair and Founder of The Car Finance Company, who was guest speaker at the awards event last week. Mark's guest talk was an inspiring account of how he grew the Car Finance Company from scratch into a multi-million pound business with over 60,000 customers. His message to the students was clear: "Running your own business is very rewarding but requires huge effort and an element of risk. The UK is the best place in the world to operate a business and the only thing stopping you is you!"
The second prize of £250 went to Team Array for their project boosting the social media marketing and client enquiries for the International Boatbuilding Technical College, in Portsmouth's Historic Dockyard.
The Polar Enterprise Team comprised Edward Adams, Daniel Kukulis, Zhiqiang Meng, Abigail Quek, Max Graham and Selina Gagieva.