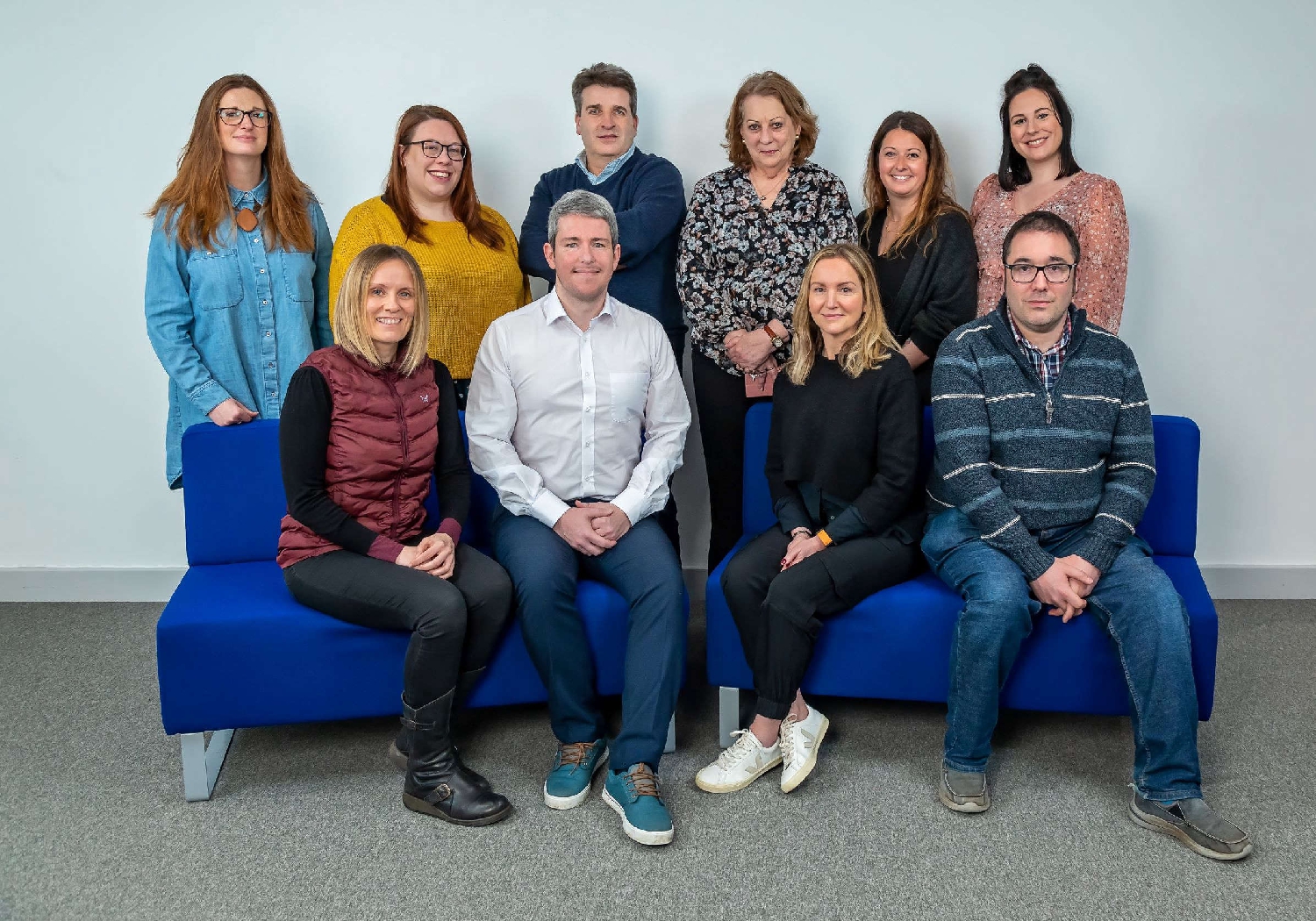 The Project Phoenix team, Department for Curriculum and Quality Enhancement (DCQE)
University of Portsmouth staff have been recognised nationally for their contributions to teaching and learning excellence in the annual Advance HE Teaching Excellence Awards.
Dr Mike Rayner has been awarded a National Teaching Fellowship for work on global engagement and education partnerships, while the 'Project Phoenix' team, based in the Department of Curriculum Quality and Enhancement (DCQE), has received a Collaborative Award for Teaching Excellence: a first for the University.
Professor Graham Galbraith, Vice-Chancellor of the University, said: "Providing high quality, innovative and inclusive education to every student - irrespective of their background - is core to our purpose to engage every student in a life-changing experience. The work done by Dr Mike Rayner and Project Phoenix are fantastic examples of how we offer the very best for our students, and are very deserving of this national recognition for teaching excellence."
Dr Harriet Dunbar-Morris, Dean of Learning and Teaching, said: "I am delighted that colleagues are being recognised for their excellent practice related to teaching and learning. The team in DCQE were instrumental in ensuring that all teaching staff were supported to enact our principles of Blended and Connected learning in their day-to-day teaching practice and helped students to engage with learning. I congratulate them on their enthusiasm and passion for supporting excellent teaching and learning in our university.
"Mike is to be congratulated on his excellent work developing multiple international collaborations in the School of Sport, Health and Exercise Science over many years. His efforts have seen incredible growth in international student applications and enrolments. He has also ensured that there is a real focus on inclusive practice in this work. I congratulate Mike on his sustained focus on enhancing an inclusive international student experience and education partnerships."
Project Phoenix - Collaborative Award for Teaching Excellence
The Collaborative Award for Teaching Excellence recognises and rewards collaborative work that has had a demonstrable impact on teaching and learning. Winning the accolade is evidence of national recognition of the quality and impact that this collaborative work has had. This is the first time that a team from the University has received the award.
The Project Phoenix team has been recognised for its efforts in pioneering approaches for academic staff to rapidly transition to blended and connected learning during the pandemic. This work was fundamental in supporting academic staff to deliver blended and connected teaching in time for the start of the 2020/21 academic year. The continuing work of the team has fostered excellent teaching practices throughout the pandemic and beyond.
Project Phoenix's accomplishments include:
Developing guiding principles, course and module Moodle templates
Supporting websites
Organising a range of development sessions, online festivals and online courses
Introducing technology platforms such as Panopto and optimising existing platforms like Moodle
Andy Clegg, Interim Head of Academic Development, said: "The CATE award is a fantastic achievement and is a testament to the collaborative efforts of the AcDev and TEL teams who pioneered innovative approaches for academic staff to rapidly transition to Blended and Connected Learning, with the primary remit to deliver enhanced pedagogy using the principles of active blended learning design to support and ensure interactive student engagement.
"The continuing work of the team has fostered excellent teaching practices throughout the pandemic and beyond and has provided the foundations for enABLe, the University's approach to team-based learning design. For TEL colleagues, often the unsung heroes that support the technical infrastructure on which we base pedagogic enhancements, this is a great endorsement for their contribution to supporting enhancement across the University."
Dr Mike Rayner – National Teaching Fellowship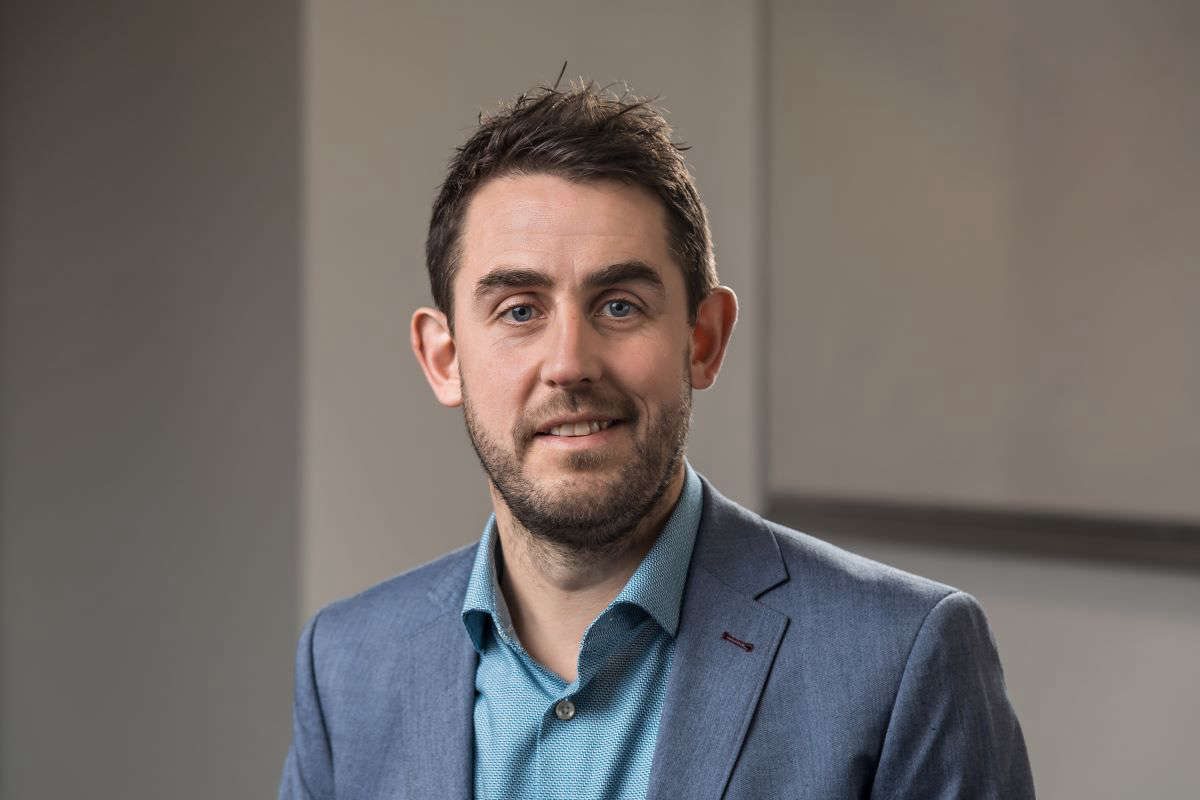 Mike has been recognised with a National Teaching Fellowship for his work fostering global engagement and education partnerships to ensure that all students, regardless of gender, ability, ethnicity, socio-economic background or religious beliefs, are enabled to fulfil their potential.
Mike believes that Higher Education can play a transformational role in leading change that benefits individuals, communities, society and the economy. Mike proposes that approaches to teaching within Higher Education can be adapted in partnership with students to prepare them for work within a complex, rapidly changing and interconnected world.
This proposition has been central to Mike's professional practice, informing his personal philosophy around inclusive learning and teaching and devising opportunities within curricula to prepare students for the workforce through industry and global engagement.
Mike is passionate about empowering both staff and students to embrace inclusive learning and teaching strategies and developing an industry relevant curriculum to enhance student employability.
Mike said: "I am truly honoured to have been awarded a National Teaching Fellowship. It has been a great privilege working with numerous global organisations to explore opportunities to enhance the student experience. The global engagement agenda at the University of Portsmouth has provided a fantastic platform to engage with global society and I am delighted that this area of activity has been recognised."
Each year around 50 Higher Education professionals receive National Teaching Fellowships nationwide through a highly competitive process, and the award is widely recognised as a mark of quality.
Six other members of staff currently at the University are also National Teaching Fellows:
Amy Barlow
Dr Stephen Corbett
Dr Andy Clegg
Professor Jane Creaton
Dr Harriet Dunbar-Morris
Professor Sherria Hoskins