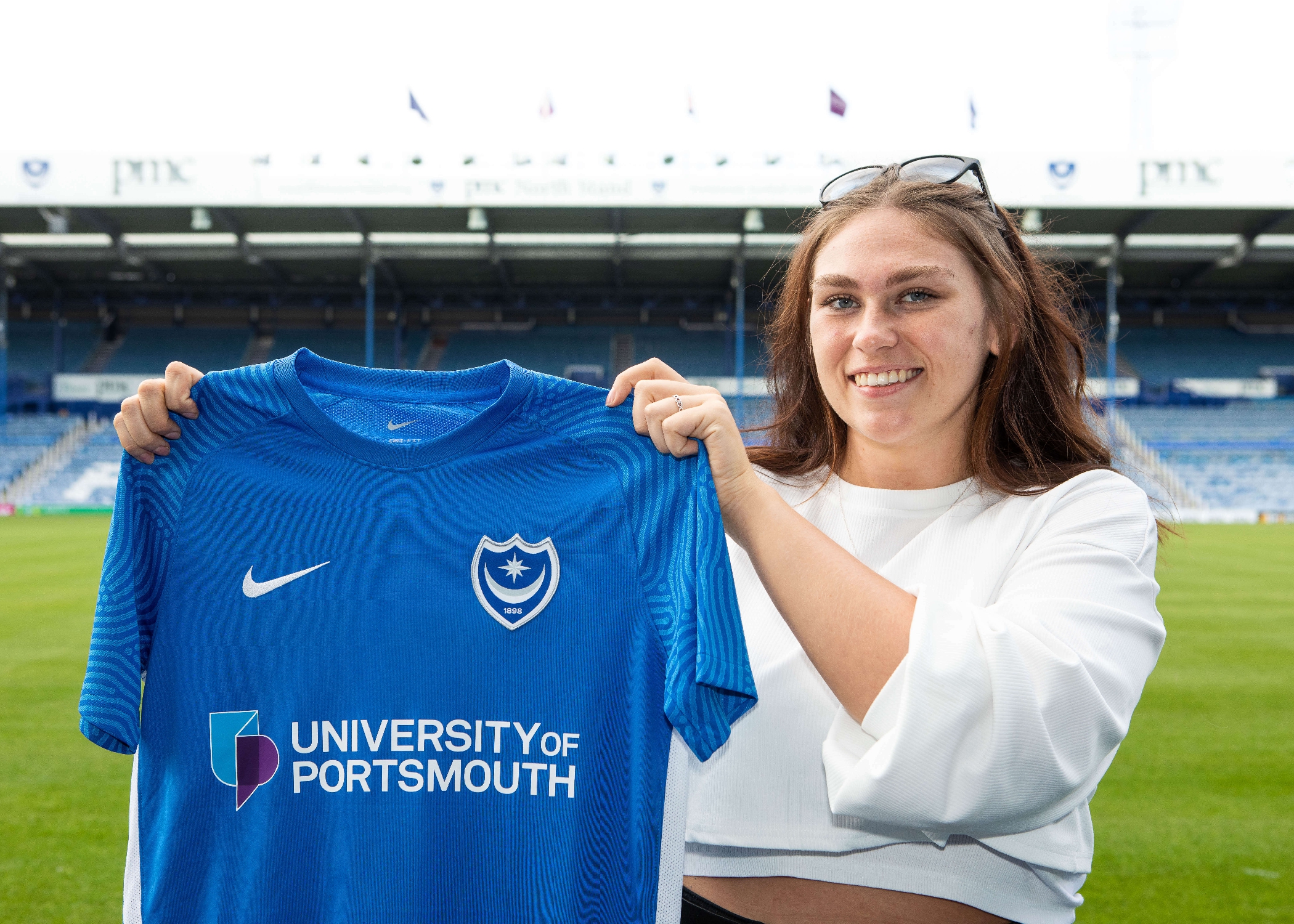 Issie O'Carroll, the 2021 recipient of the scholarship, and below the 2022 recipient, Nadine Smith.
The University of Portsmouth and Portsmouth Football Club partnership has launched the third edition of its scholarship.
The Portsmouth FC Scholarship, which looks to support local young people with their higher education and career ambitions, will award £9,000 to a student who is under the age of 25 and lives in the Portsmouth area or on the Isle of Wight.
They will receive £3,000 in each of the three years of their undergraduate studies, while also getting the opportunity to gain valuable work experience with the football club.
The student must be the first member of their family to progress to higher education or have a household income of under £35,000.
To apply, students looking to start with the University in September 2023, can visit port.ac.uk/pfcscholarship for more information and to find a link to the application form.
This is the third year of the scholarship, which is at the heart of the partnership between the University and the club as the two organisations look to support young people in the city.
Previous recipients of the scholarship, who are currently studying at the University, have worked with the club on architecture and graphic design projects, each relevant to their respective degrees, as well as receiving the financial support.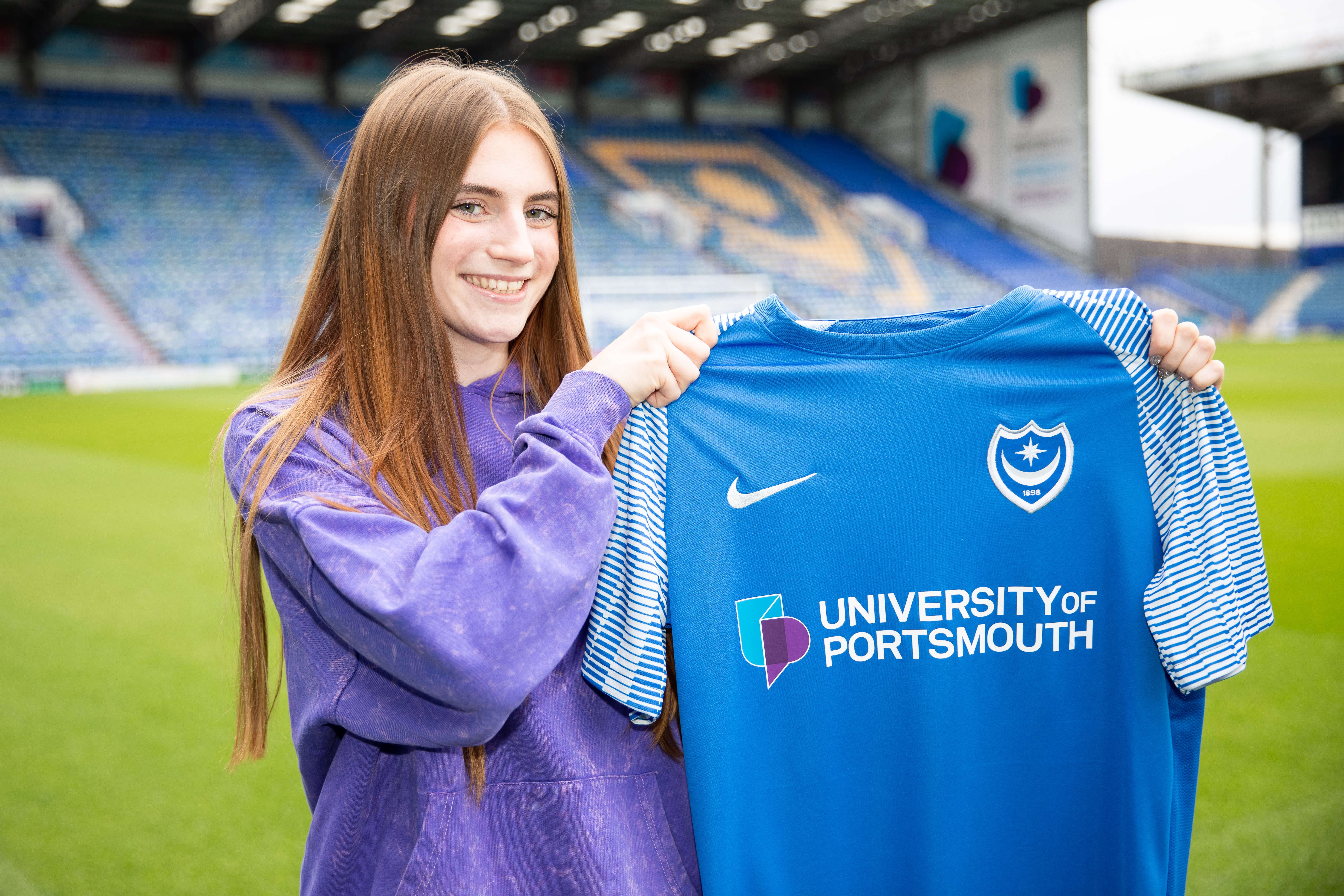 Professor Graham Galbraith, University of Portsmouth Vice-Chancellor, said: "Our partnership with Portsmouth Football Club has always been about showing local young people that higher education is for them.
"There are plenty of talented young people in this city. We just need to give them the opportunities – particularly those who may not have seen other family members go to university, or who face challenging financial circumstances. I'd like to thank the football club for sharing our vision, for supporting this scholarship and for giving young people this exceptional opportunity to achieve their potential. Pompey is a very special football club."
Andrew Cullen, Portsmouth FC CEO, said: "We are delighted to commit to the funding of a third student scholarship at the University of Portsmouth.
"This initiative is seen as both a crucial and dynamic component of our partnership with the University, inspiring and incentivising local young local people to consider university education.
"We are thrilled by the way in which the previous two scholarships have provided opportunities for local students and pleased to be able to contribute towards delivering a bright and exciting future for another individual from within our community."
Issie O'Carroll, 2021 recipient of the scholarship and second year Interior Architecture and Design student, said: "The opportunity has been brilliant. Working with the club has made me realise that I did the right thing in coming to university and being on the right course. I would 100% recommend the scholarship for anyone thinking of applying."
Nadine Smith, 2022 recipient of the scholarship and first year Graphic Design student, said: "Working with the club has introduced me to different types of graphic design and really helps prepare you for when you go out into the world after university. The scholarship will help open more doors and get your name out there so it's definitely worth applying."