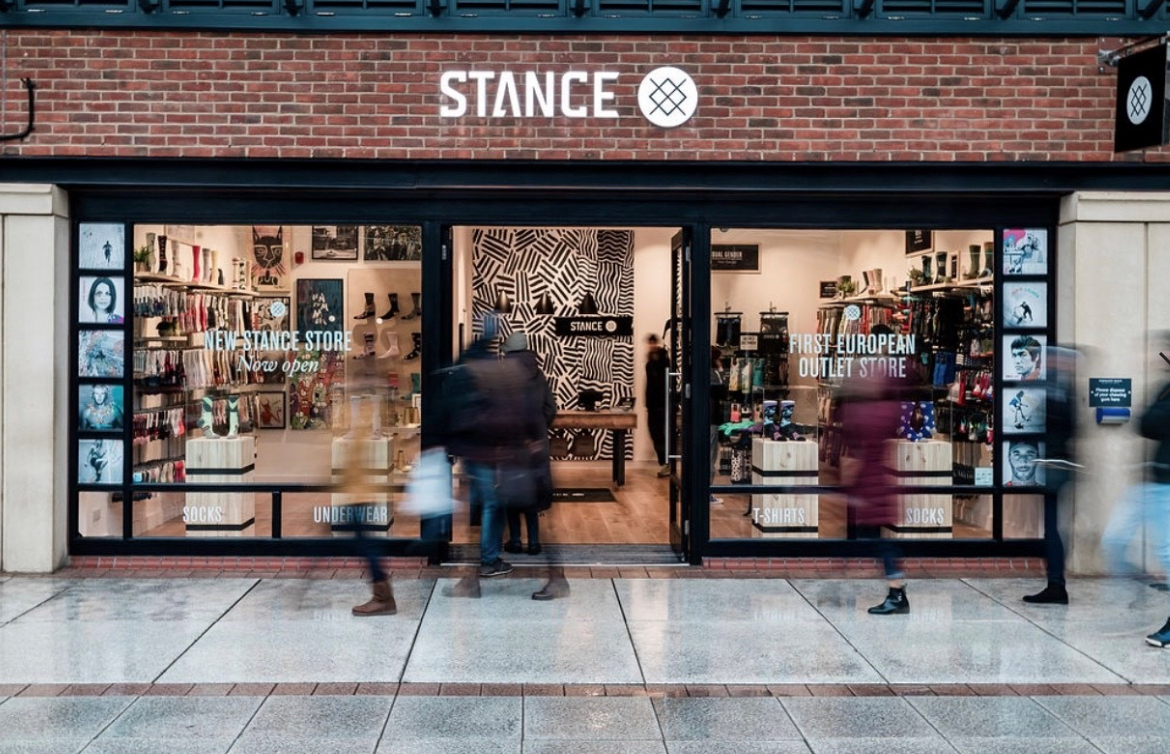 A creative and fashionable sock and accessories brand has launched its first European outlet store in Gunwharf Quays.
tance, a company that has turned socks into one of the world's most exciting accessories, sells a range of products for men, women and children. The Gunwharf Quays store offers socks, underwear and t-shirts, including Stance's artist collaboration products, at outlet prices of 30% off the RRP.
Stance was founded in 2010 with the aim to rebrand an accessory – socks – that had been ignored, taken for granted, looked over and dismissed. The company has since ignited a movement of art and self-expression, collaborating with artists across the globe and garnering support from some of the world's biggest athletes and artists including Rihanna, NBA player James Harden and golfer Bubba Watson. In under 10 years, the company has made its way onto the feet of people in 60 countries across the world and has recently expanded its lines to include underwear and t-shirts.
Rich Philip, Marketing Director at Stance, said: "Stance embraces art, self-expression, and creativity through our designs, and we dare our customers to be different. As a city that's so rich in creativity and culture, we knew Portsmouth would be a great location for the first European outlet store. We're super excited to be making socks, underwear and t-shirts the next big thing across the city."
Yvonne Clay, Assistant Centre Director at Gunwharf Quays, added: "Gunwharf Quays is thrilled to have welcomed Stance to the centre. It's a fashion brand that's rooted in creativity and has made a wardrobe staple something truly exciting, adding to the diverse fashion offer we have across the centre and allowing the whole family to buy more for less without compromising on style."
Stance is located within Central Square and is open from 10am-6pm Monday-Saturday and 11am-5pm on Sunday.
Since reopening in June, Gunwharf Quays has introduced a number of safety measures to keep shoppers safe including hand sanitiser points throughout the centre, a one way system to ensure social distancing can be maintained, floor stickers and signs to remind guests to keep the required distance apart and a queuing system for entry to the centre.
For more information, please visit www.gunwharf-quays.com and www.stance.eu.com