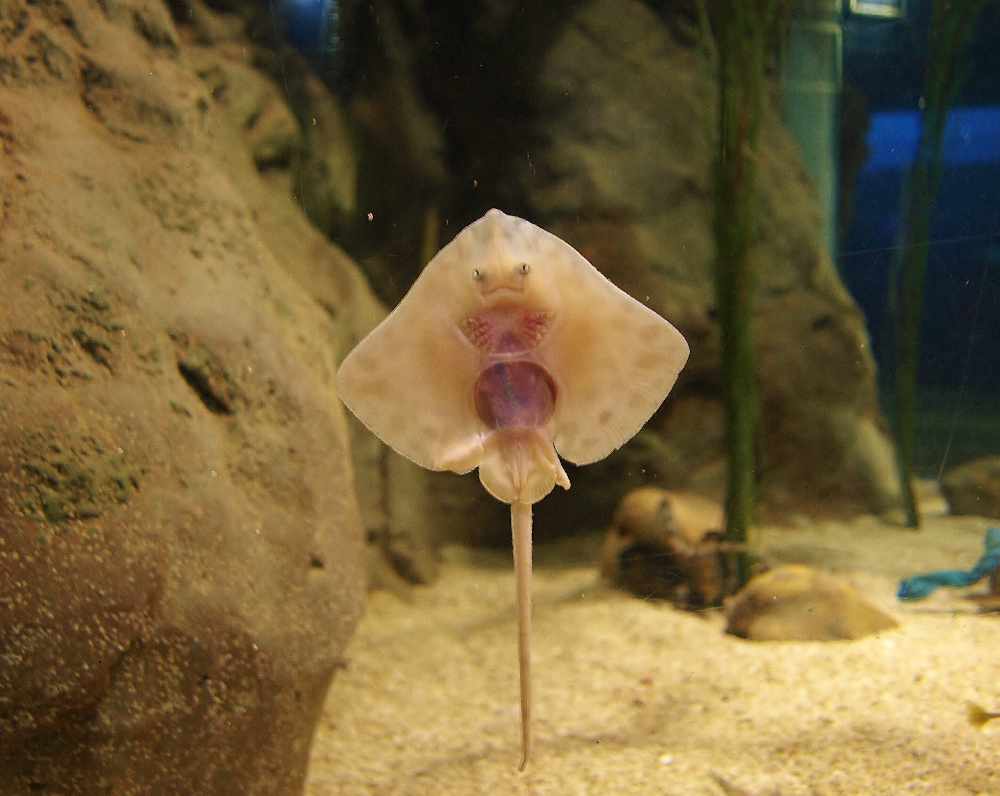 Staff at Blue Reef Aquarium Portsmouth are celebrating the graduation of a Thornback Ray into its new enclosure. The Thornback, which are classed as near threatened in the wild, was born at the aquarium at the end of 2015 as part of a breeding program.
It was removed from the display and moved into quarantine, where its weight and growth was closely monitored by staff.
Aquarist Robert Davidson, said: "We are extremely happy with the breeding that takes place at the aquarium but knowing that Thornback's are threatened in the wild makes this one extra special. We were very happy when we spotted the eggs in the main Ray display and were quick to move them into the quarantine area.
"Unfortunately one of the eggs didn't make it past the juvenile stage and it wasn't growing at the speed it should have been. This is something that happens regularly in the wild and will normally be down to natural selection.
"However the remaining female continued to grow at a steady rate and recently became big enough to be re-introduced into the Ray display. She has settled in very well into the enclosure and is proving to be a playful addition."
Thornback Rays will often be found buried in the sand during the day, camouflaged by their markings. They tend to become more active in the evening and will feed once the sun has set.
Thornbacks are the most common skate or ray in British waters and can grow up to 1.2 metres in length. The species gets its name from the coarse prickles which cover their upper body.
Despite being the UK's commonest type of skate, it is still considered to be Near Threatened in the wild, which means it may face extinction in the near future.