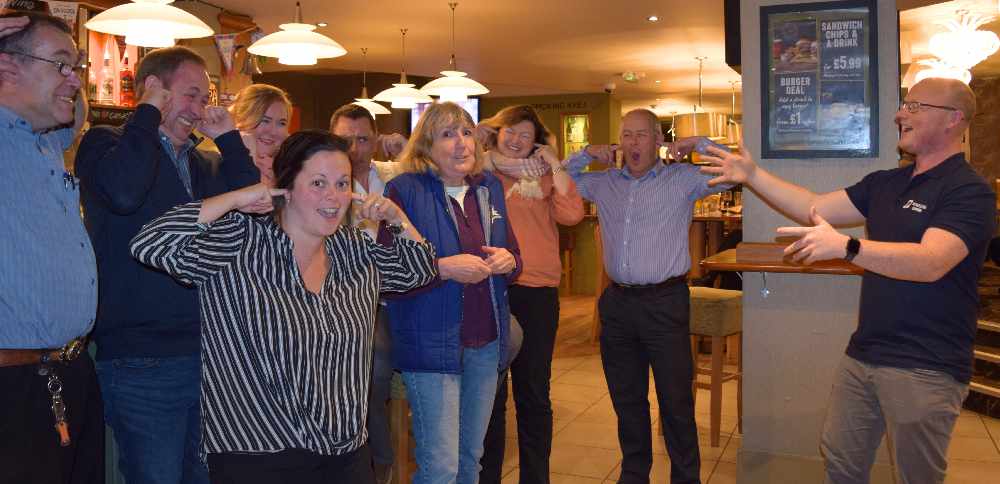 A Tuneless Choir is being set up in Stubbington, for those who have been told they sing out of tune, but just love to do it anyway. The choir will tackle popular songs, with no pressure to hit any particular note.
The choir is the idea of Mo McCallum, who visited a friend's Tuneless Choir in Sutton Coldfield. Mo was told at school that she was not good enough to join the choir. She says "I just want to sing, for the joy of it".
There is plenty of evidence that Mo and members of the choir will also find that joy: Singing releases endorphins, which are the brain's feel-good chemicals. And singing in a choir has been shown to have even greater effect than when it's done alone in the car or shower - it can reduce anxiety and depression, and increase life satisfaction.
Mo was brought up in the Firth of Clyde and had lived around the country before deciding to make Gosport her home when she retired from work as an accountant. She says she loves the area with the history and the activity of Portsmouth Harbour, and finds the people very friendly. Mo is an active member of Stokes Bay Women's Institute and Meon Ramblers. She enjoys tending to her allotment and using those skills to volunteer with veterans at Shore Leave Haslar.
Mo explains "I'd say that singing 'makes your heart glad', maybe that's just a Scottish expression, but I'd very much like to bring that to the community that's welcomed me here."
Marching forward to lead the choir is former Royal Marines' Bandsman Jon Booth. Jon played clarinet at the Albert Hall and other top concert venues around the world during his 8 years with the band. He is now a music therapist working in schools with children with special needs and adolescents with mental health problems. He teaches piano and woodwind privately.
Jon very much agrees with the ethos of Tuneless Choir, saying: "Everybody has the right to sing. Everybody should be able to get together and sing. This is about participating rather than polished performance."
Just 15 months after that first Tuneless Choir started there are now 10 across the country. Some members go along to escape stressful jobs or caring responsibilities and have some "me time". Others use it as a way to meet new friends, others to see old friends whilst doing something delightful together.
Solent's Tuneless Choir will launch on Tuesday 9th May at 7.30pm, at the Hall at Holy Rood Church Centre, Gosport Road, Stubbington, Fareham PO14 2AS.
Tickets for the launch night will be £10 and can be purchased online at www.tunelesschoir.com/solent. The choir plans to meet weekly during school term time. After the launch night, each session will cost £7 including (nice but more sober) refreshments, or £40 for an eight-week term.