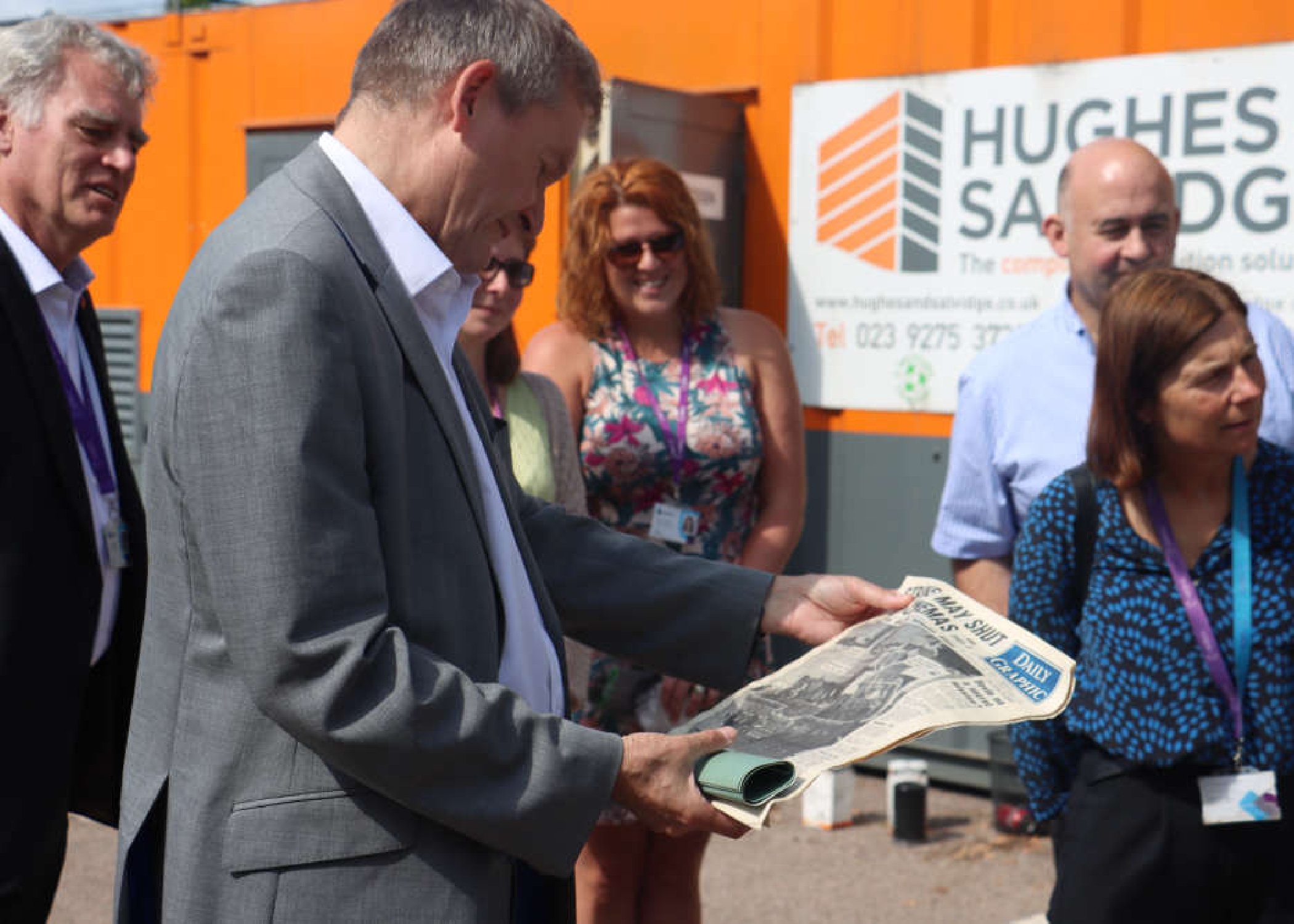 A time capsule from 74 years ago has been opened after it was found during the demolition of a University of Portsmouth building.
Contractors who were dismantling the Nuffield Centre uncovered a sealed pipe behind the date stone of the building, marked May 9th 1949. The original event was hosted by the then Lord Mayor of Portsmouth, Cllr Frank Miles.
The Nuffield Centre was originally constructed as the Nuffield United Services Officers' Club to provide sports, recreation, accommodation and catering facilities to members of the services and their families.
The time capsule was opened on July 10th and included a copy of The Times and The Graphic newspapers, a King George VI Half Crown coin in a bag stamped by the Secretary United Services Officers' Grounds, an 'Order of Proceedings' from the laying of the stone event, a list of the grounds staff with signatures and headed notepaper from the construction company, John Hunt LTD in Gosport.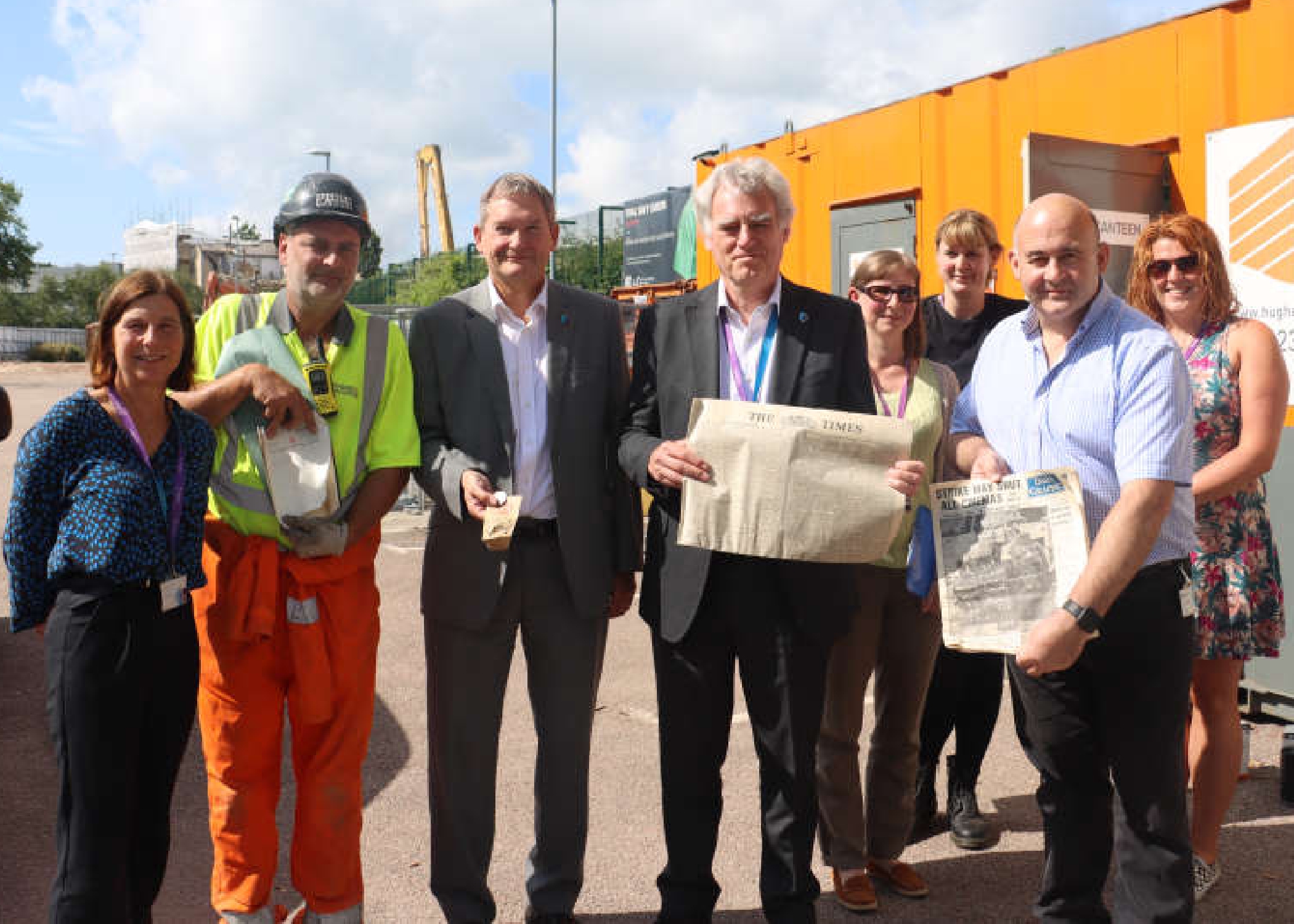 Demolition Site Manager Nathan Byng, who discovered the capsule, said: "It's very rare to come across time capsules. Sometimes we get told that they're there, but this was a complete surprise. When I found the lead pipe I could picture the guys who put it in place, and as a Portsmouth boy myself it felt like it was meant to be."
The United Services Officers' Club, which was paid for by Lord Nuffield and cost £170k, was officially opened by HRH Princess Elizabeth in July 1951. After the club closed, it was purchased in 1978 by the University of Portsmouth who used the site for administration offices and a Student Services hub.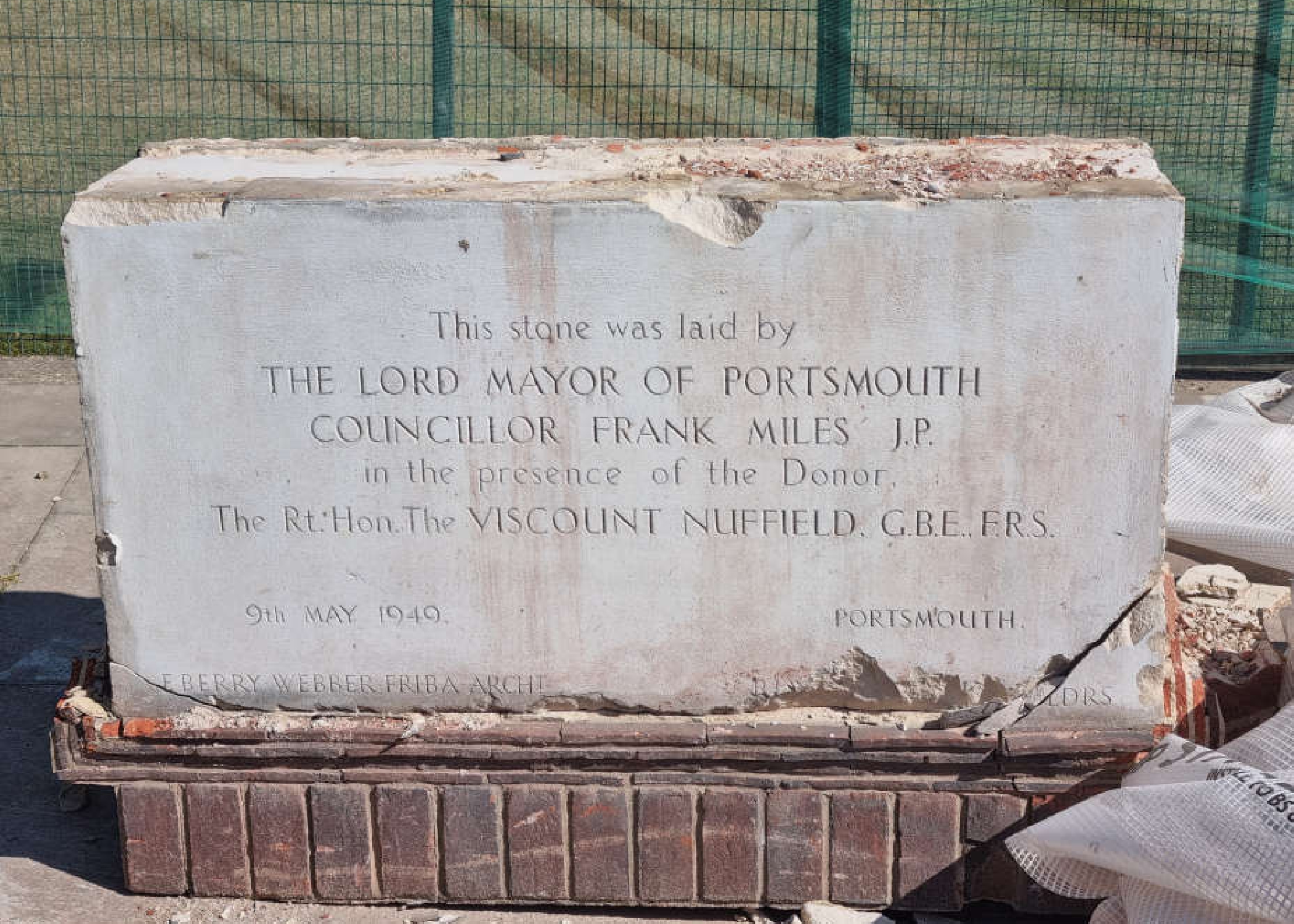 Anna Delaney, an archivist at the University of Portsmouth, said: "When the pipe was placed the University wasn't even a University. In 1949 we were Portsmouth Municipal College and based in what we now call Park Building.
"We had no idea that this capsule had been placed in Nuffield, which makes finding it even more special. The contents of the capsule are still in fantastic condition and are now here in the University Archive for safekeeping."
The Nuffield Centre is being demolished to make way for a new teaching facility as part of the University's plan to provide modern buildings and facilities for students.