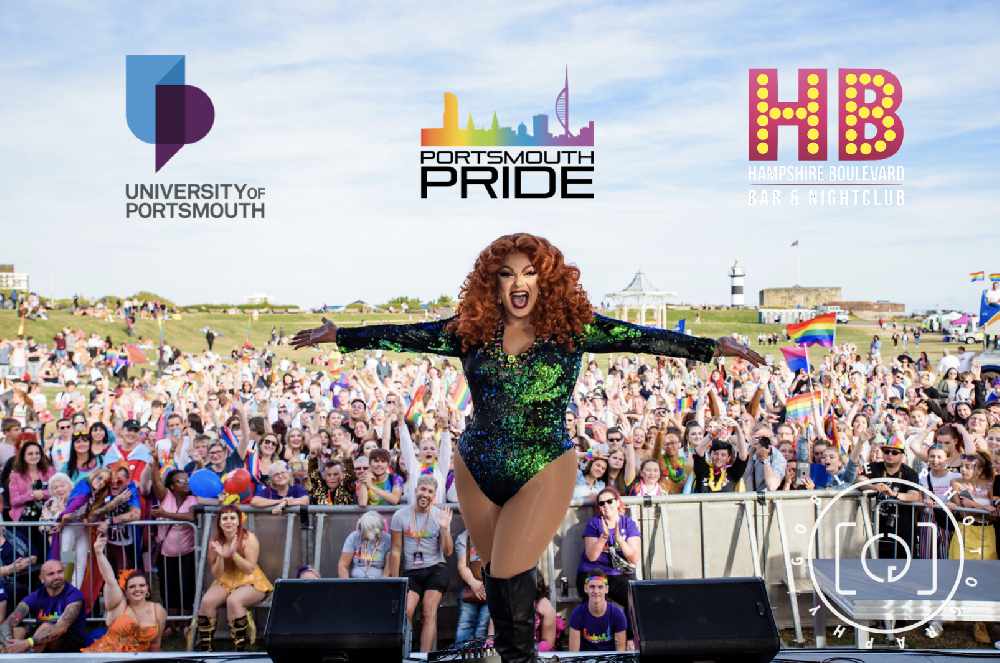 Source: Goble Photography
The Portsmouth Pride committee are pleased to announce that the University of Portsmouth has joined Pride as one of the main stage sponsors for this year's Portsmouth Pride main event on Saturday 22nd June 2019 at Castle Field in Southsea.
Southsea. They have joined Portsmouth's only LGBTQ+ venue, Hampshire Boulevard, who are main sponsors of the 2019 event and also support the Portsmouth Pride Youth Society.
The University has been a proud supporter of Portsmouth Pride over the years with information stalls about the University being at the heart of each event. With this sponsorship, Portsmouth Pride will continue to grow its relationship with the university and enable volunteering and work experience opportunities to students of all backgrounds in roles within events, media, marketing, sound and community support.
A statement from the University said that "At the University of Portsmouth, everyone can be bolder and shine brighter – in a place that's safe, open and inclusive. It's not just about learning. It's about living, too. We're proud to be sponsors of Portsmouth Pride and Stonewall Diversity Champions. Bring yourself to Portsmouth. And become even more you".
This year Portsmouth Pride has had continued support from past sponsors HB and Stephen Morgan (Bronze Sponsor), as well as new businesses getting involved with this year's event such as Biscoes Solicitors (Silver Sponsor) and dance troupe FitNFunkey (Silver Sponsor). The committee are extremely grateful to all sponsors for their continued support in helping ensure that Pride in Portsmouth is a free event, inclusive of all.
Marketing Officer for Portsmouth Pride, Matthew Hill stated that "as part of the advertising campaign #PortsmouthTogether, we are asking local and national businesses to get in involved and support Portsmouth Pride and its charitable work in the city, whilst helping to keep the main event free each year for the community of Portsmouth and the surrounding areas to come down and celebrate the great diversity and equality that Portsmouth has sustained in recent years".
If you want to help Portsmouth Pride by sponsoring this year's event on Saturday 22nd June, please contact portsmouthpride@outlook.com for more details!