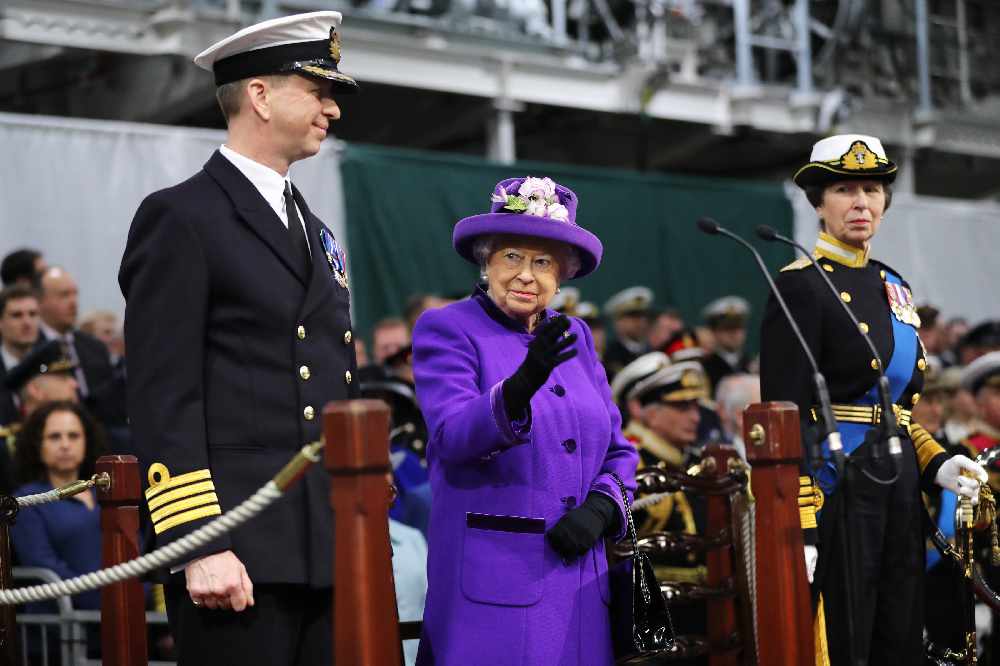 Her Majesty The Queen during the commissioning of HMS Queen Elizabeth.
Her Majesty The Queen has commissioned the UK's new aircraft carrier HMS Queen Elizabeth into the Royal Navy.
The Queen spoke at a ceremony in Portsmouth's Naval base yesterday morning (Thursday 7th December), attended by Her Royal Highness Princess Anne, Defence Secretary Gavin Williamson and military chiefs.

In her role as the ship's Lady Sponsor Her Majesty addressed guests before the Ship's Captain, Commodore Jerry Kyd, read the commissioning warrant. The iconic White Ensign was then raised, symbolising the commissioning of the nation's future flagship into the Royal Navy's fleet.