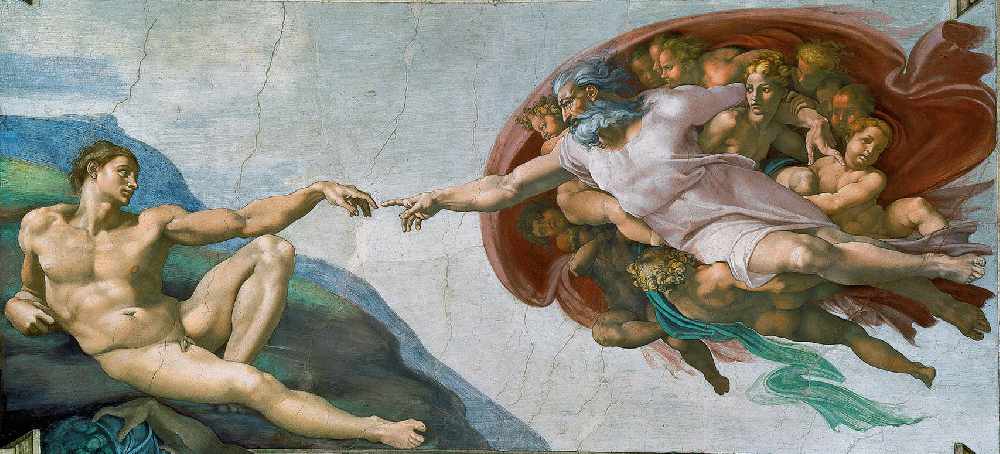 This summer, The Spring Arts and Heritage Centre will host a remarkable film from the ground-breaking Exhibition on Screen series.
On Thursday 15 June at 8pm there will be a screening of Michelangelo – Love and Death, to coincide with a glorious new exhibition at London's National Gallery.
Many people could name some of Michelangelo's most famous works – the towering statue of David in Florence, the ceiling of the Sistine Chapel in Rome, or the 'Manchester Madonna'. But how much do we really know about this Renaissance genius?
Michelangelo – Love and Death spans the 89 years of the artist's life, and takes a cinematic journey from the drawing rooms of Europe, through the great chapels and museums of Florence, Rome and the Vatican, in an attempt to learn more about the artist's tempestuous life and his relationship with his contemporaries. The vivid images of his most famous works are complemented by expert comment and the revelations of the artist's own words, helping us to understanding more about the contemporary influences that resulted in Michelangelo's extraordinary body of work.
Just as many people have benefited from the option to see the latest London plays via their local cinema, now it's possible to do the same with works of art. Exhibition on Screen originated the idea of bringing exhibition-based art films to the cinema; so far they have been shown in more than 1,500 cinemas in over 50 countries.
The executive producer and director is Phil Grabsky, who has been making documentary films for 30 years; he has extensive relationships with art galleries around the world, and has recently focused on producing cultural documentaries for the cinema. He says: 'One of the questions asked is…"Why would I go to the cinema to see an art exhibition?"…What we offer is an opportunity to see the exhibition if you can't get a ticket or you don't live in the country of the exhibition. Secondly, we offer expert analysis of the artist behind the scenes, all those hidden nooks and crannies that you and I can't normally get to.'
Michelangelo – Love and Death will be shown in the Theatre at The Spring on Thursday 15 June at 8pm. Tickets are £8.50 each, to include a free tea or coffee before the start of the film (there is no interval).
You can book in person at The Box Office, by phone on 023 9247 2700.