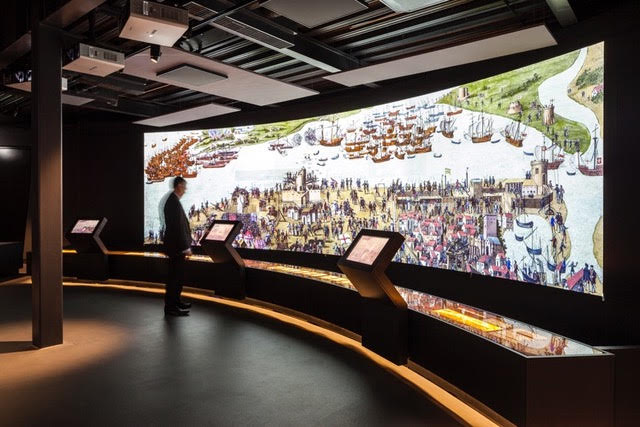 The Mary Rose was announced as the winner of 'The First Sea Lord's Award for Best Use of Digital Media' at the Maritime Media Awards at an evening ceremony at Drapers' Hall, London on 31st October.
The Maritime Media Awards celebrates work that enhances public understanding of maritime issues.
'The First Sea Lord's Award for Best Use of Digital Media' recognises a person or team that has made the most constructive contribution to raising awareness of current maritime issues through digital media (websites, apps, or social media). The judges took into account the depth, quality and originality of the work, and its impact on public awareness and individual commitment to these issues.
The Mary Rose, which is located in Portsmouth, was nominated for its website, which, supported by major research, presents an illuminating account of Henry VIII's flagship and the 19,000 personal and professional artefacts that give a stunning insight into life on board in Tudor Times. The visitor is given an unparalleled overview, both of historical context in which the Mary Rose sank and of the archaeological discoveries that can be seen in the museum. The team uses social media effectively to promote corporate messages. museum events and exhibitions, engaging with visitors in an inspiring and enthusiastic way.
Helen Bonser-Wilton, Chief Executive of the Mary Rose Trust, says: "We are delighted that the work of our digital team has been recognised at the Maritime Media Awards. The team works tirelessly to raise awareness of the Mary Rose by bringing alive Tudor history through our digital media channels in such a creative way."
Other nominees in this category included The Lifeboat Station Project, The European Marine Energy Centre, and The Royal Society.