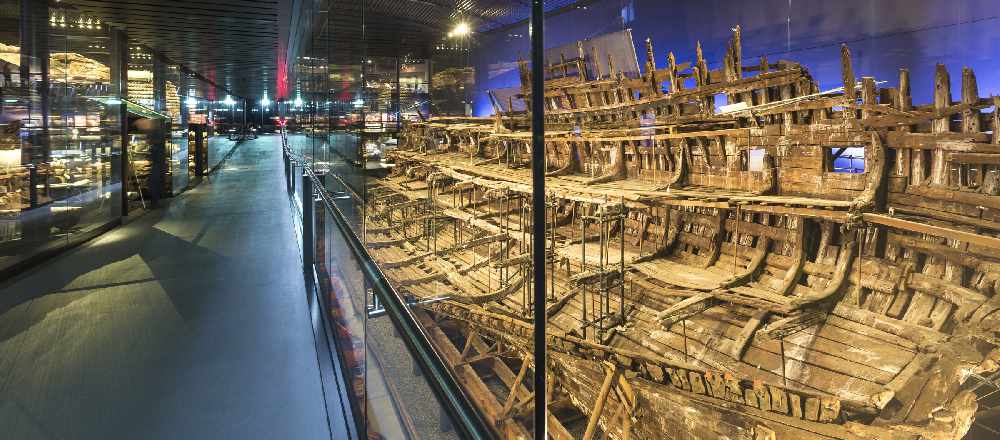 Thursday 20 July 2017 marks one year since the Mary Rose was revealed to the public with a new-look and totally immersive Museum.
Since the relaunch one year ago, 380,000 people have visited the Mary Rose Museum in Portsmouth Historic Dockyard to marvel at the remains of Henry VIII's favourite warship. A unique Tudor time capsule, the Museum is home to over 19,000 artefacts which were recovered from the wreck site over the course of 27,831 dives during the modern excavation project, with this October marking 35 years since the ship was raised from the seabed.
Artefacts on display include backgammon sets, guns, sundials, tankards, clothes and shoes - together giving a remarkable insight into what life would have been like onboard a Tudor warship.