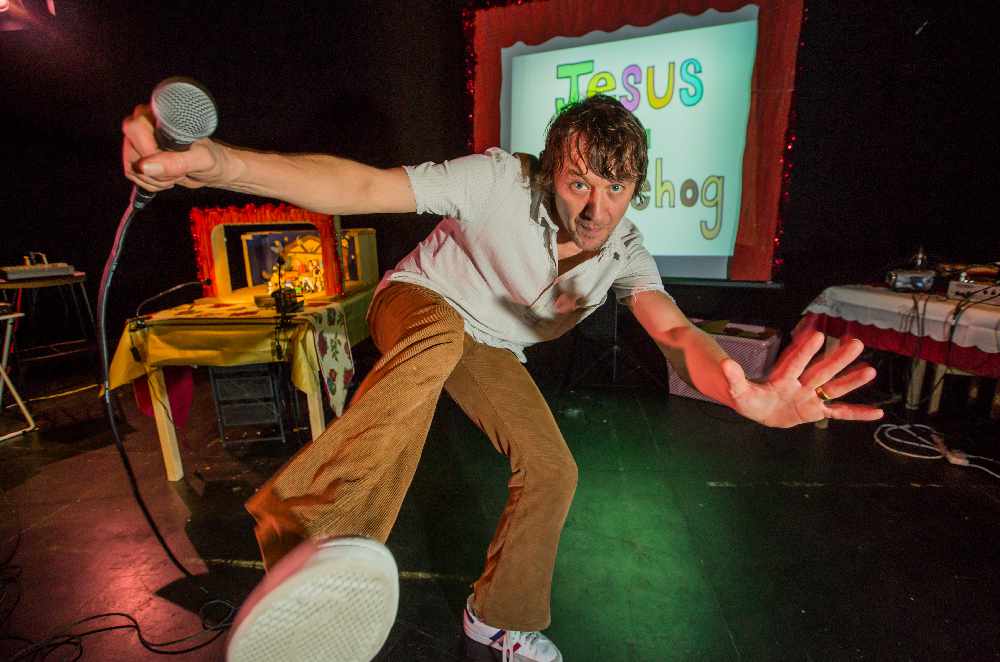 The new season is packed full with a range of exciting events, including music, theatre, heritage, comedy and family shows.
On Saturday 6th May rising comedy star Tez Ilyas will be joining us at The Spring with his first nationwide tour Made in Britain. The follow up to his smash hit debut stand up show Tez Talks, Made in Britain is guaranteed to be a brilliantly entertaining and hilarious watch.
Tickets have been selling fast for Macbeth: A Tale of Sound & Fury on Thursday 18 May. This is Macbeth as you've never seen it before! Totally bonkers, playful and riotous, the play combines storytelling, live music and physical theatre, making for a truly unique and unmissable performance.
We have a great family show coming up in June, in the form of Kid Carpet's Super Mega Rockin' Rock Show on Saturday 3 June. Kid Carpet has earned himself an international reputation as a pioneer of catchy, electro-pop music for over 10 years. He has now turned his hand to live theatre, and will be bringing his energetic, interactive and entertaining show to The Spring this June. Do you know how to rock out? Will you win the Grand Dance Contest or the Penguin Race? And can you catch the floating sandwich? Come along and find out!
Morgan & West, the dynamic duo from ITV1's The Next Great Magician will be blowing our minds on Thursday 8 June with their jaw dropping, gasp eliciting magic show Morgan & West: Parlour Tricks. Be prepared to walk away wondering…how on earth did they do that?!
The Kast Off Kinks will be presenting an evening of music filled nostalgia on Saturday 10 June. Come along and hear classics such as You Really Got Me, Dedicated Follower of Fashion, Sunny Afternoon and many more definitive Kinks hits. The band is formed of past members of The Kinks, so come along and re-live the good times!
Our summer season is wonderfully musical, and we are delighted to have internationally acclaimed vintage music makers The Spitfire Sisters joining us for an evening of eclectic music on Saturday 17 June. You'll be in for a musical treat as The Spitfire Sisters perform hits from their self-penned album Put Your Phone Away, as well as modern songs with a vintage twist and a range of tracks from their classic 40's repertoire. Book your tickets today!
On Wednesday 19 July Chris Pennycook will be returning to The Spring with his fascinating talkPasschendaele. Come along to hear the eye-opening stories of some of the local men that were involved in the Battle of Passchendaele and see a selection of amazing artefacts from 1917.
This season, the immersive Beyond The Stage show comes to you in the form of Dancing Through The Decades, on Sunday 23 July. Get prepared for a toe-tapping, hip-shaking afternoon as we celebrate a variety of much loved dances throughout the building! The afternoon will include a performance in the theatre of the brilliant audio-visual show The Dancing Years. Come along in an outfit inspired by your favourite decade, and get ready to explore The Spring as it transforms. If you fancy making the afternoon just a bit more special, we have a VIP Afternoon Tea for Two package available too, which includes delicious homemade sandwiches, scones and tasty treats!
For more information on these shows and to view the full Spring programme, including films, workshops and heritage exhibitions, you can call their Box Office.