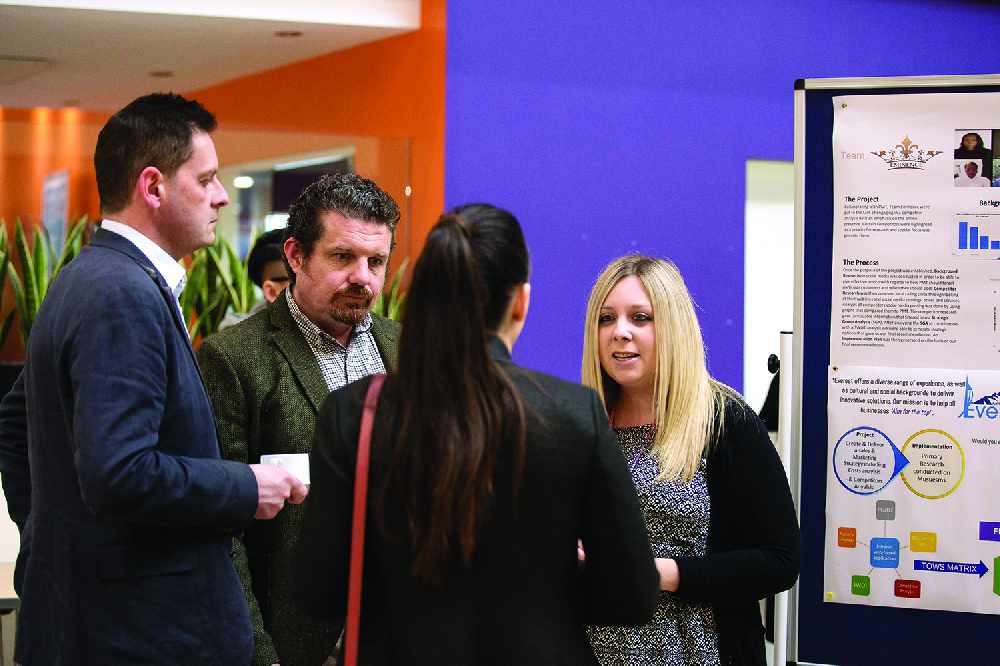 University students who use networking to expand their contacts, obtain advice and access information will be more employable and better placed to secure jobs, according to new research.
The study by the University of Portsmouth showed that students who network strategically are better informed, more confident and have more access to opportunities and career-related knowledge.
Networking helps students identify their skills and strengths, gives access to resources and information and can be a source of sponsors or mentors. In some cases it can even lead to outright job leads and opportunities. Networking also increases self-belief which helps students feel more employable and this confidence can be self-fulfilling. The results of this study have implications for students' career planning activities and for those who support them.
Alex Tymon from the University of Portsmouth Business School, who carried out the research, said students in the 21st century labour market need to maximise their opportunities: "Finding a job is a daunting experience, especially for the young, so learning career management strategies such as networking can be valuable to provide focus and boost morale.
"By seeking information, students reduce uncertainty to more comfortable, or manageable levels which gives a sense of control. This can increase confidence and self-belief in their skills and levels of employability. Access to career-related resources may also enable them to better identify employer needs and market themselves accordingly."
Alex suggests that this is even more critical in an era when expansion of the higher education sector means that having a degree is no longer enough to differentiate students to employers. Universities are also under increasing pressure to enhance graduate employability.
Her research shows that strategic networking enhances the size, quality and diversity of social networks. Networks consist of strong and weak ties, both of which are valuable to employability by providing quality and quantity of resources.
'Strong ties' are developed through frequent interactions which makes people more comfortable with each other, enhancing cooperation and nurturing and boosting trust, which means people are more likely to share information and offer support.
Bigger and wider networks tend to increase the number of 'weak' ties which can help gain access to more exclusive career-related information, enabling targeted applications. This can reduce competition and increase success.
Alex says that prior research suggests people are often more comfortable seeking some employability-related resources from weak ties. "We may be more comfortable approaching weak ties to get honest feedback on our strengths and weaknesses as this can be easier to accept from less personal contacts. We may trust the judgement of some weak ties to be more objective, for example we could give the views of employability professionals more credence. Whereas, we might approach our close ties for emotional support."
She said that the key is to actively develop and enhance the size and variety of your personal network. "People get different types of resources from the variety of links they develop. Strong ties are more likely to give us information without having to seek it or approach them, whereas for weak ties to be valuable, we have to proactively seek information and support.
"Building a social network consisting of both strong contacts and weaker links means that together they are conducive to building on your employability skills."
The paper is published by Emerald Insight and is available to download.