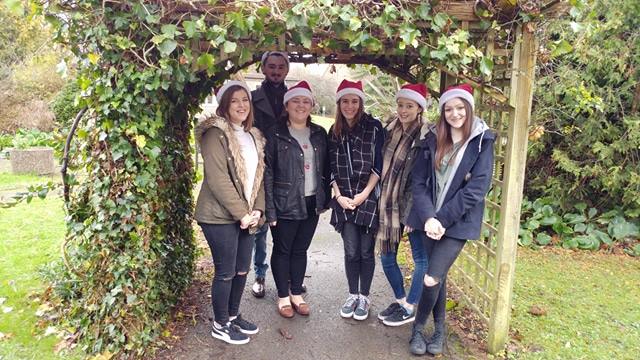 Students from the University of Portsmouth have been spreading some festive cheer to patients in local hospital wards.
Changing State, a newly formed group of six third-year students studying musical theatre and drama and performance, performed carol services to staff, patients and family visitors on Spinnaker Ward at St Mary's Hospital and at Jubilee House, an inpatient unit in Cosham.
Student Leah Morgan said: "One patient actually got emotional and said it reminded him of the days he was in a choir service, back in 1941. We feel extremely privileged to have had this opportunity, and believe we have impacted on the patients. One event in Jubilee House was especially emotional, which lead to a mixture of laughter, tears and nostalgia. The audience seemed to be singing along, miming our readings and a visitor of a patient commented on how surprised she was that students were providing this service. The staff also appreciated the fact we have made a lot of people happy this festive season."
Leah added: "We were surprised by the fact that something so small can make a huge impact on the community, and we were surprised how emotional the process was for us. Each of us have a personal connection to the NHS, and being involved with this just reminded us of how grateful we are to all their hard work. I would strongly recommend upcoming students to undergo extra-curricular activities like this, as it gives you pride and a sense of accomplishment. It was wonderful seeing the joy and enthusiasm of people, and this will be something that stays with us for a long time.
"We would like this to be an ongoing occurrence, and hope to give back to our local community."