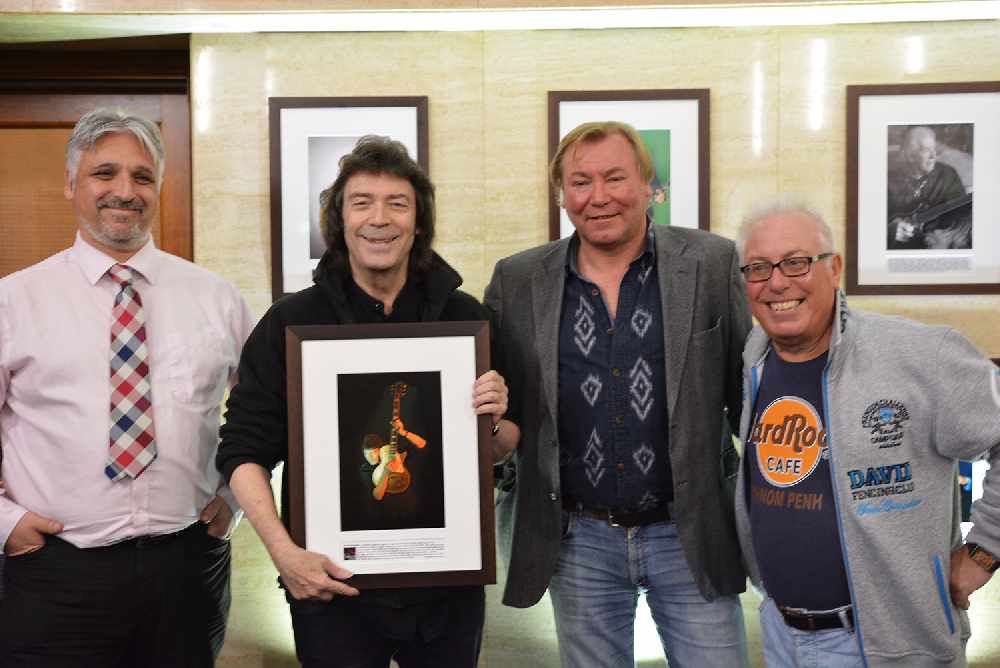 Portsmouth Guildhall has announced that Steve Hackett was inducted into their Wall of Fame in recognition of his contribution to music, through a career spanning almost five decades.
As a musician, songwriter, singer and producer, Steve Hackett gained prominence as the guitarist of English progressive rock band, Genesis, from 1971 – 1977.
He contributed to 6 Genesis studio albums, 3 live albums and 7 singles before pursuing a solo career, releasing more than 30 albums. Hackett's work encompasses many styles including blues, world and classical music in addition to progressive rock.
He was presented with his plaque by Express FM's Geoff Dorsett & Adrian Collis from the Soft Rock Show.

Portsmouth Guildhall's Wall of Fame was introduced in 2014 to honour artists who have achieved great success and whose work has reached out to millions, creating immense joy and entertainment.

On the Wall of Fame, Steve joins The Osmonds, Mark King of Level 42, Foreigners' Mick Jones, Musical Director and keyboard player for Queen; Spike Edney, The Godfather of British Blues; John Mayall and Portsmouth born, Julia Fordham.

The public are invited to suggest more musical heroes they would like to see inducted to the Wall of Fame by emailing enquiries@portsmouthguildhall.org.uk .