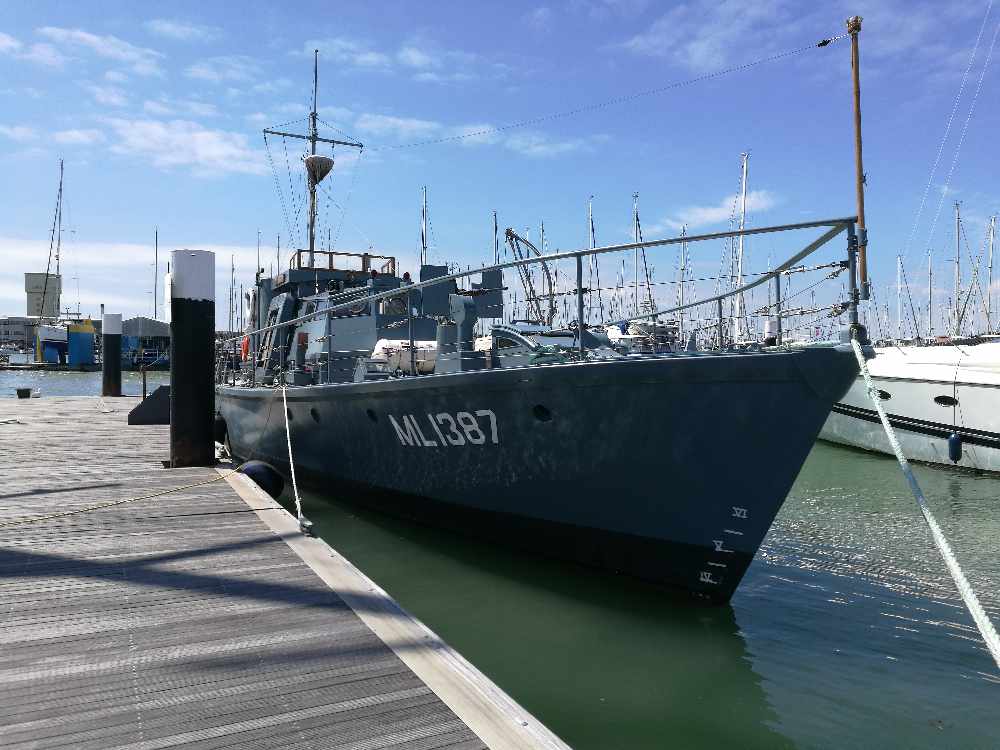 Second World War veteran vessel HMS ML 1387 which joined the cast in this summer's blockbuster film, Dunkirk, will be harboured at Portsmouth Historic Dockyard this weekend. On Sunday visitors can, for free, see where star Harry Styles filmed his scenes.
Skipper Alan Watson and his crew spent three weeks filming the blockbuster during summer 2016 in Weymouth on the 72-foot boat and they even make an appearance.
Film stars welcomed onboard include Kenneth Branagh and Mark Rylance. Of Harry Styles, most famous as a member of boy-band One Direction, Alan Watson said: "He was a very courteous, modest young man. He referred to me as Captain and politely asked to eat his stew having survived on sandwiches for days!
"For many Dunkirk is in black and white, this brings it into wide-screen colour. It was a lump in the throat moment being involved in the filming as it bought back memories of my Grandfather and his love of sailing."
Film work is especially important to the Medusa Trust and the booking served as a tremendous financial boost this year. Alan primarily relies on charitable donations, film work and some commercial bookings to keep the vessel afloat at a cost of £20,000 per year. She is crewed entirely by volunteers and the trust is always on the look-out for additional deck hands.
Medusa, which is an affiliate of the National Museum of the Royal Navy, played a critical role at D-Day marking the entrance to a minefield which could only be cleared the night before by the minesweepers. She spent 36 hours steadfastly keeping to her location so others could transit safely on their way to the Normandy beaches.
She was one of almost 500 similar vessels entirely built of wood, and powered by diesel engines. They were not fast but had huge endurance travelling across the Atlantic in one go. The original concept was for them to be transported to where they were needed as deck cargo but soon they were making the passages themselves from the UK to the Mediterranean, West Indies, South Africa and the Far East but sometimes as far as New Zealand.
A major refit was mainly funded by The Heritage Lottery Fund and carried out in conjunction with The Maritime Workshop of Gosport. This has provided an opportunity to young shipwrights to learn and practise traditional shipbuilding skills. Medusa was re-launched on 1 March 2010 and re-dedicated at a ceremony attended by HRH the Princess Royal on 21 October 2010.