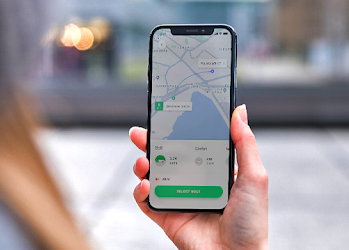 Bolt will launch its ride-hailing service from Tuesday, in time for the return of Pompey's Freshers' Week antics kicking off on the 20th.
Bolt, the fastest growing mobility platform in the world, is due to arrive in Pompey just in time for Freshers' Week, which marks the return of the city's university students. Students and locals will now be able to make the most of Bolt's leading rates, 10% cheaper than the competition's, as they set out to discover the city centre, make the most of Pompey's night time entertainment and never miss a lecture.
To celebrate its arrival in the city and make Freshers' Week great again, riders will receive up to £8 off their first Bolt ride by entering the following code into the Promotions section of the Bolt App: BOLT2POMPEY* when they launch.
Bolt hopes that its launch will provide residents a safe, affordable, and sustainable way to get about the South Coast city whilst helping the hospitality and retail sectors continue their bounce back.
With a challenging local infrastructure as an island city, ride-hailing is a great alternative to car ownership, getting people from A to B efficiently and sustainably. By offering favourable commission rates, allowing drivers to earn more per trip than other service providers, Bolt's launch will also help support the local economy, transporting residents to their local businesses and hospitality hotspots.
Sam Raciti, Bolt's UK General Manager said: "As a city where countless historical journeys have started and finished, we're incredibly excited to be launching into Portsmouth. Bolt's mission is to keep people connected to the places they love and as students new and old return, we can't wait to get them moving around the city again so they can bring even more life and energy to the famous Pompey streets and waterfront."
Following its recent launches in Birmingham, Newcastle, Nottingham and Sheffield, Bolt's latest expansion on the South Coast takes the ride-hailing app a step closer to being available in ten UK cities by the end of the year.