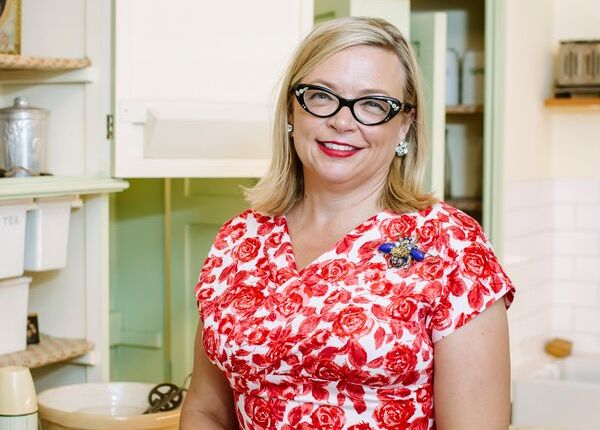 A design historian from the University of Portsmouth has won an international award for her recent book on suburban homes in the interwar period.
Professor Deborah Sugg Ryan has been recognised by the Historians of British Art Book Prize Committee for her most recent work; "Ideal Homes 1918-39: Domestic Design and Suburban Modernism".
The book focuses on the architecture and interior design of British suburban homes in the period between the two World Wars, when Britain became a nation of homeowners. It argues that these 'ideal' homes combine nostalgia for the past and longing for the future resulting in a new specifically suburban modernism.
The judges panel gave Professor Sugg Ryan the 2020 award for exemplary scholarship a single-authored book with a subject after 1800. They read a nominating list of 70 different books from 2018, published by 30 different presses. Awards were also given in three other categories. One of the judges, Matthew M Reeve, FSA Chair Historians of British Art Book Prize Committee praised Professor Sugg Ryan's work and said 'the committee really loved the book and I have no doubt it is making a splash with its other audiences as well'. Professor Sugg Ryan said, 'I'm thrilled that my research has received international recognition from leading art historians'.
Professor Sugg Ryan's book blends design and social history. The Committee praised it for its sensitive analysis of the tastes and aspirations of suburban communities. They said, 'the book shows how the suburban home was a site of tempered modernist innovation whilst at the same time being a retreat from modernity'.
Emma Brennan, Editorial Director, Manchester University Press said, 'Deborah's excellent book on the interwar home is a highlight of our design and material culture list. The book uses human stories from the archives, framed by the story of the author's own house in Wolvercote to produce a truly engaging and accessible read. We are delighted that it has been recognised by the Historians of British Art Book Prize Committee.'
Deborah Sugg Ryan is Professor of Design History at the University of Portsmouth's Faculty of Creative and Cultural Industries. Her current research focuses on houses, interiors and domestic design. She is series consultant and a presenter for the BBC Two television series A House Through Time, which will return later this year.
The second edition of Deborah Sugg Ryan's Ideal Homes, 1918-39 will be published by Manchester University Press in April, with a new introduction on researching your house history:
https://manchesteruniversitypress.co.uk/9781526150677/
Professor Sugg Ryan will be talking about her book at a Portsmouth Bookfest event on 6 March. Free tickets are available here:
https://www.eventbrite.co.uk/e/ideal-homes-the-past-present-and-future-of-housing-tickets-78592477215