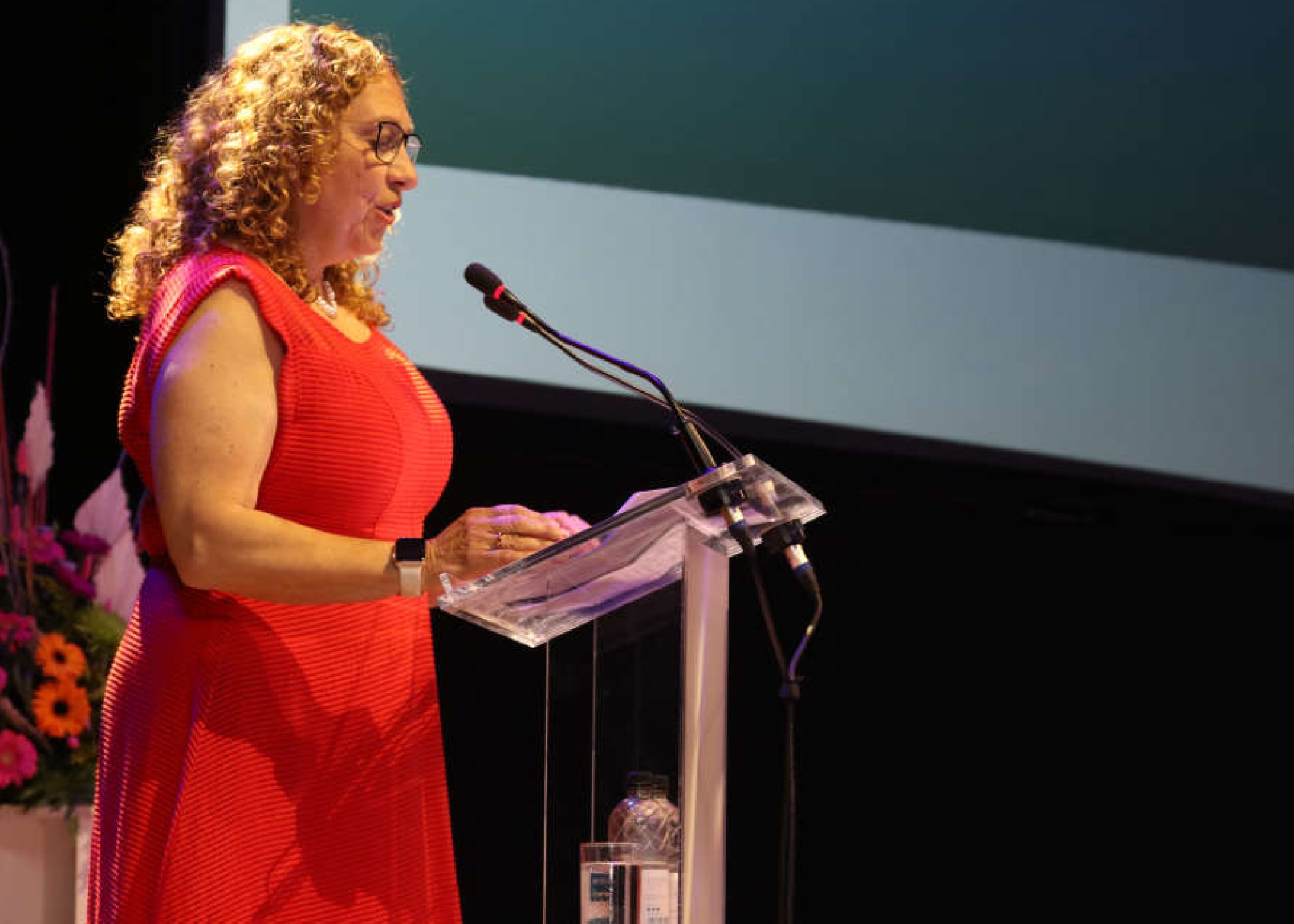 Councillor Suzy Horton at the Teach Portsmouth Awards in 2022
The Teach Portsmouth Awards for staff in schools and colleges will be returning in 2023, with brand new categories for early years professionals and governors.
The new awards sit alongside a host of exciting categories that recognise the contribution of education professionals who have gone above and beyond for children and young people in nurseries, schools and colleges.
All nominations are reviewed by a panel of education professionals, and those shortlisted will be invited to the Teach Portsmouth Awards ceremony, hosted by Lucy Ambache, who is a presenter at Nation Radio.
Councillor Suzy Horton, Deputy Leader and Cabinet Member for Children, Families and Education at Portsmouth City Council, said: "The Teach Portsmouth Awards is one of my favourite events of the year as it gives us a chance to celebrate the incredible efforts of teachers, support teams and head teachers across the city.
"The last couple of years have been tough in education. The cost of living continues to impact our families and schools and colleges continue to step up to support them in so many ways. Everyone in education has played a key role in helping our community and deserve recognition for their work. I would like to thank every single person for their efforts to support those who need it most."
Catherine Holloway, who is a manager at Manor Infant School and Nursery, has been shortlisted in the early years and childcare category.
She was nominated by parents and carers for the support she gives children, and in particular, going above and beyond to ensure children could still attend nursery when the site's heating system failed.
Catherine said: "When I found out I was put forward for an award, I was shocked. No one has ever done that for me before - it was such a lovely gesture. To then find out I've been shortlisted is incredible. It's really nice being recognised. I love my job - it is challenging but super rewarding."
The winners will be announced at the Teach Portsmouth Awards on Thursday 29th June at Portsmouth Guildhall. To view the shortlist, visit: teachportsmouth.co.uk/awards