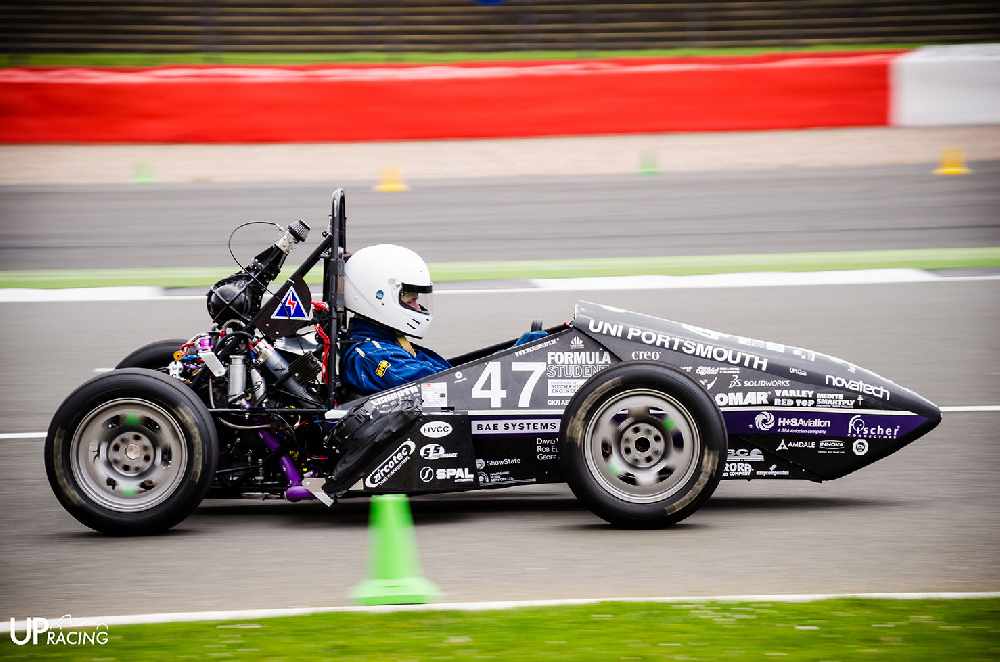 UPRacing, a team of Portsmouth students who compete in the global motorsport series Formula Student, will be inspiring the next generation of motorsport brains at the Goodwood Festival of Speed.
The team will feature in the Festival's new 'The Next Generation of Motorsport Exhibition', where crowds will be able to fully experience the most exciting and innovative educational and employment opportunities within the motorsport industry.
The UPRacing team will showcase how the University is actively supporting students to enable them become the high-quality engineers of the future. On show will be the car from the 2016 Formula Season, which was very important and successful for UPRacing because they managed to achieve the full distance in the Endurance test for the first time since we entered the competition in 2007.
Rob Elliott, Scientific Officer for the University's School of Engineering, said: "This opportunity offers an unparalleled audience, world renowned for their motorsport enthusiasm, and creates a superb platform for the team and the University to develop and engage future minds by direct interaction.
"Students will have exposure to companies for networking to provide placement years or industry based final-year projects; the University can connect with potential students through a joint passion for engineering; and there will be networking opportunities with new potential sponsors."
UPRacing is a team of multidisciplinary students from the University of Portsmouth who engage in the Institute of Mechanical Engineer's Formula Student event as an extra-curricular activity.
The team designs, manufactures, tests and race their car over each academic year; pitching their engineering and business skill against universities from around the world. The team consists of around 45 students from foundation level to final-year across a range of degrees such as Mechanical Engineering, Electronic Engineering, Computer Aided Product Design, Computer Science and Business.
Rob added: "The students are able to challenge themselves in a safe environment and gain a huge amount of experience to maximise their time at University. It is a fantastic opportunity to experience the full product life cycle over the course of each year and work with students from all years of study on a large project."