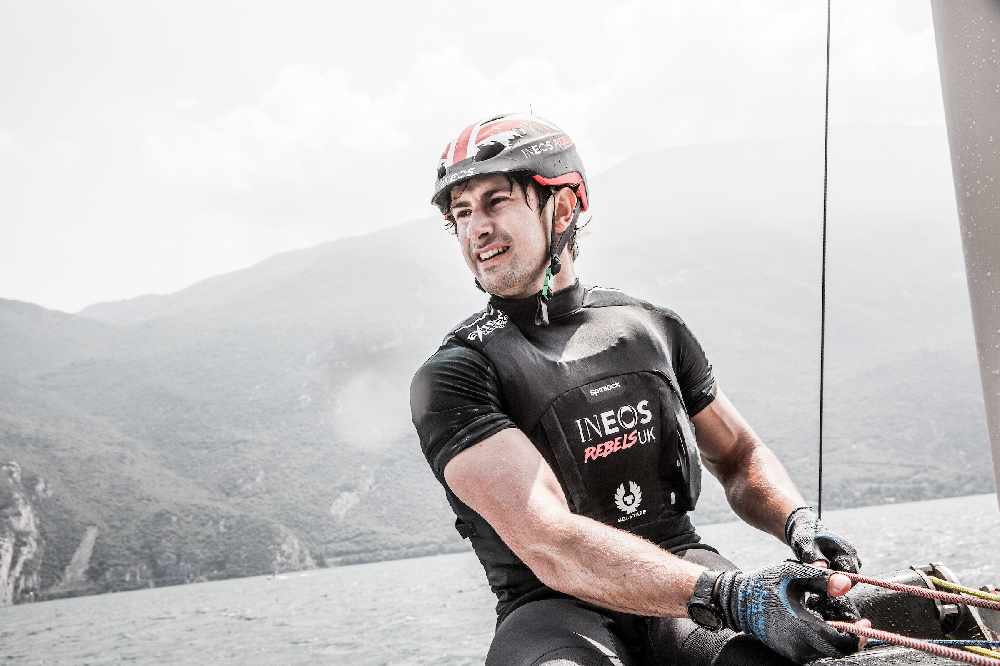 Source: INEOS TEAM UK
A University of Portsmouth sports scholar, sailor Oli Greber, has been selected out of more than 100 triallists for a place with the British team for the next UK America's Cup.
Oli, 23, who graduated with a BSc in sports science this summer, said sailing in the America's Cup was his lifelong dream.
He was a sports scholar throughout his time studying at Portsmouth, one of 20 elite sportsmen and women studying at the University.
Oli is one of two selected as a full-time sailing intern at INEOS TEAM UK from January 2019, with the aim to have them competing for Britain in the 36th America's Cup in New Zealand 2021. He has been Bowman on the GC32 and was selected in three successive years to be part of the crew in the Extreme Sailing Series as well as completing a three-month shore team internship.
He will now be fully immersed in the sailing team with a structured programme to provide a wide skill base to launch his America's Cup career. He will receive support and mentoring from a wealth of talent including Ben Ainslie and sailing team manager Jono Macbeth, a three times America's Cup winner.
Ben Ainslie said Oli had worked incredibly hard and he looked forward to having Oli on the team.
Oli said: "I'm chuffed to bits to secure an INEOS Rebels place, I have massively progressed and learnt so much over the last three years and to achieve the goal of a place on the senior team is amazing.
"I have dreamt about being an America's Cup sailor since being a young sailor.
"However, the hard work has just started. I need to work really hard to fulfil my position within the team."
Paul Tilley, Head of Sport and Recreation at the University, said: "This is fantastic achievement for Oli and we are delighted for him. He has worked relentlessly over the last 4 years to get himself to this position and I have no doubt he will make a huge impact on the senior team. This shows all of our students that if you work hard enough and dream big then you can achieve anything."
Oli started sailing aged six and represented the UK at the 2013/14 ISAF Youth Sailing World Championships. He took part in the 2015 Red Bull Foiling Generation and competed for the Land Rover BAR Youth Academy team during the 2016, 2017 and 2018 series. He became interested in sailing at the age of six and joined his local sailing club, Pevensey Bay Sailing Club, Eastbourne, before being accepted to join the RYA Youth Squad.
He moved up into the multihulls and advanced through to the National Squad. At the age of 17, he won the first of two youth national championships which led to him twice going to the ISAF Youth Worlds, winning bronze in 2013 in Cyprus. Later, he was chosen for a three-month internship with the Land Rover BAR Shore Team, learning boat building and rigging skills.
His passion for elite sport lead him to studying sport and exercise science at Portsmouth, where he was selected as a sports scholar. The University of Portsmouth sports scholars come from a wide range of disciplines, from shooting to skiing.
The sports scholar programme includes financial help towards equipment, competition and training; physiotherapy and sports massage; a personal mentor to liaise with academic staff; free access to all sports facilities; specialist strength and conditioning facilities and programmes; free physiotherapy; and free membership of the British Universities and Colleges Sports (BUCS).
Previous sports scholars at the University include Lauren Steadman, who competed in three Paralympics, winning silver in 2016 for triathlon. In 2018, she took part in BBC's Strictly Come Dancing.
Another former scholar, Dan Bentley, won gold in the 2008 Paralympics in Beijing, and bronze in the 2012 Paralympics in London, both for boccia.