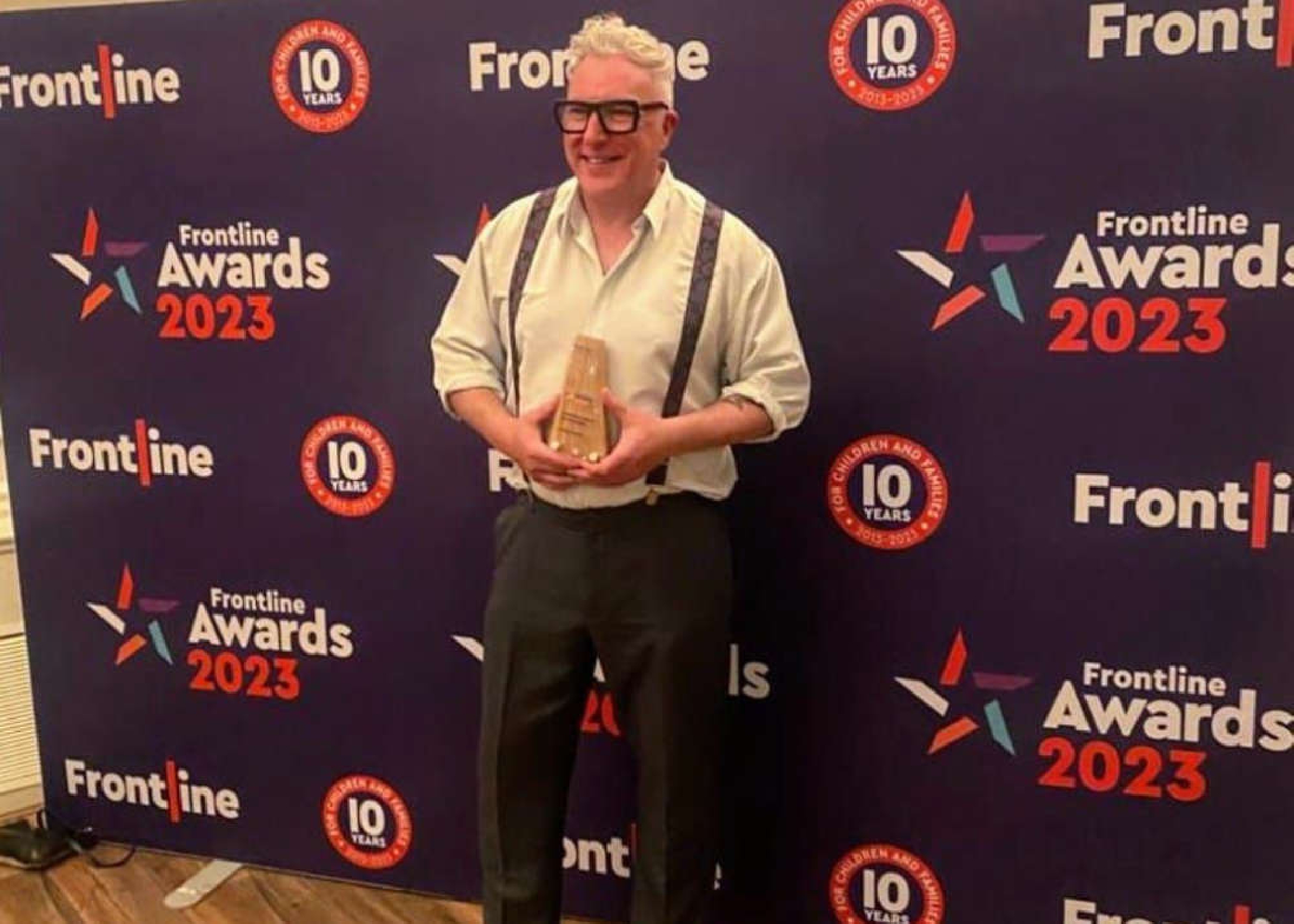 A social worker who supports children, young people, and families in the city has won an industry award for outstanding practice.
The Frontline Awards celebrate the dedication and passion of social workers who support children and their families across England.
Arthur Scott, who works at Portsmouth City Council, has been recognised for his efforts in making meaningful relationships, providing support without judgement, and using techniques to bring families together.
Councillor Suzy Horton, Deputy Leader and Cabinet Member for Children, Families and Education at Portsmouth City Council said: "Social workers are one of the many unsung heroes of society who support people during challenging times. Our city deserves kind and compassionate people just like Arthur who can nurture relationships in a way that works for everyone.
"I would like to congratulate Arthur for his efforts to bring warmth and compassion to every child and young person he supports and the families who benefit from his efforts. It's fantastic to see our incredible staff being recognised and celebrated."
Arthur won the 'Frontline Award for Practice' in recognition for his use of innovative engagement with parents and carers. He effectively manages boundaries and ensures families feel listened to alongside their child or young person.
Mr Scott, Restorative Practice Facilitator at Portsmouth City Council, said: "I was absolutely blown away when I was shortlisted but to win an award for my work is next level. All of this is completely unexpected but brilliant at the same time.
"Social work is very much a team effort. While I've won this award, it's also a big boost for my team who support families day in, day out. We love our jobs and I think it shows in our work. I would like to say thank you to everyone who was involved in putting me forward for this award - it means a lot."