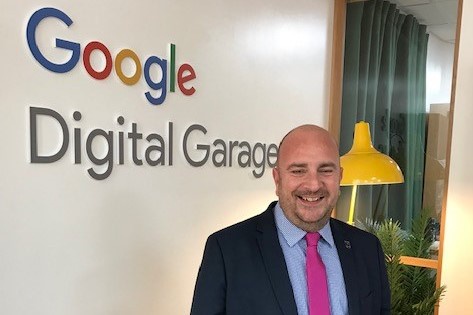 Cllr Steve Pitt, Deputy Leader of Portsmouth City Council, at the launch.
Google has launched a new digital skills training hub in Portsmouth .
The launch of the new Google Digital Garage hub is part of a major investment to help boost digital skills throughout the UK and its arrival in the city is supported by the council to help to ensure sustained provision of employment, learning and skills services for local businesses and residents.
The Digital Garage hub will be positioned in the city centre and will provide free training in a range of digital topics from getting started online, creating a digital CV, learning to code and growing online business, as well as providing one to one mentoring sessions.
Leader of Portsmouth City Council, Cllr Gerald Vernon-Jackson, said: "I am delighted to support the launch of the new Google Digital Garage here in Portsmouth. It's a great opportunity for both local businesses and residents alike to increase their digital skills and I would urge people to sign up for the courses quickly."
Ronan Harris, Managing Director, Google UK and Ireland, commented: "Today, the need for digitalskills is becoming more obvious in all sectors including those which feel far from technology related. This latest research shows that the digital skills gap is a reality for many communities across the country and with this comes limitations of personal and professional growth and opportunity.
"That's why I'm thrilled to announce that we've opened a new Digital Garage training hub in Portsmouth. By supplying tailored training, we hope to provide the tools and digital skills required to grow the careers of individuals throughout the South East."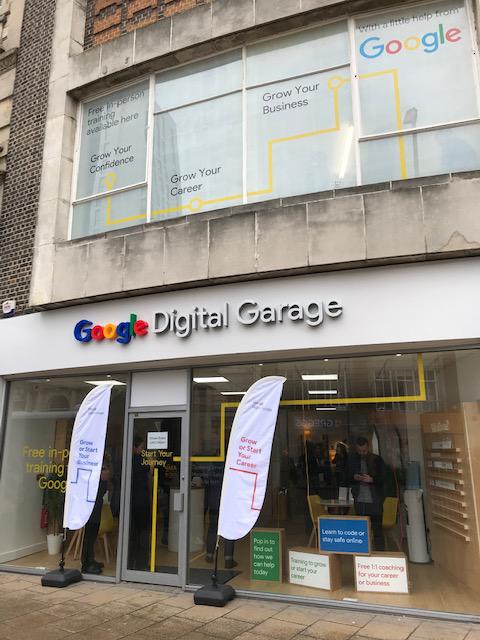 Both City MPs Penny Mordaunt MP (North) and Stephen Morgan MP (South) have lobbied to have Portsmouth selected as the next hub to receive a digital boost.
Mr Morgan said:
"The reason I have lobbied so hard for the Garage to come to my patch is because of the proven track record it has in up-skilling local communities and fostering an atmosphere of progression.
In my maiden speech, I said this is a city of makers and doers. With the likes of Isambard Kingdom Brunel and Charles Dickens emerging form this city, this is undeniable. I want to see this continue and believe that if we are to continue to leave our mark, ensuring equal access to digital skills for all will play a crucial role."
Penny Mordaunt, MP for Portsmouth North, said: "While many people still see technology and gaining digital skills as a challenge beyond their reach, with the right training these skills can be picked up quickly, helping bridge the gap. Finding people with the right technical skills is something employers say is their single biggest challenge, and one that is increasing.
"This is why I'm delighted to support the opening of the Google Digital Garage in Portsmouth, which is set to help many in the city and across the wider region by providing a gateway to the skills they need to make the most of the digital economy."
The council's own training service at The Learning Place in Derby Road, North End, will continue to deliver digital skills provision across the city, making sure that Portsmouth continues to benefit from the relationship with the Google Digital Garage.
The Google Digital Garage is based at 105a Commercial Road, PO1 1BQ (opposite Greggs) and more details about courses and how to book can be found at https://events.withgoogle.com/portsmouthgarage .