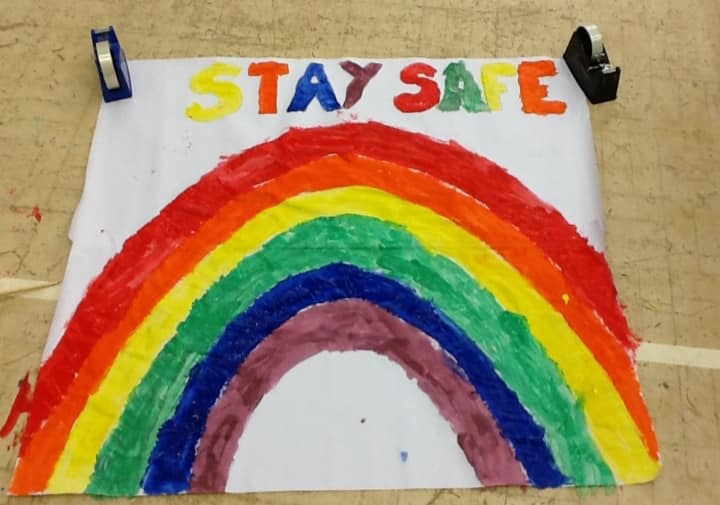 As the summer holidays officially begin, Portsmouth's school pupils and their families are being invited to say thanks to the teachers and school staff who have supported them throughout lockdown.
Parents and carers can leave messages for schools from themselves and their children on a new dedicated website: www.teachportsmouth.co.uk/say-thanks.
With most pupils unable to study in school since March, teachers adapted quickly and have been busy ever since finding new and inventive ways to teach their students at home, as well as supporting vulnerable children and the children of other key workers who have stayed in school.
Portsmouth City Council, Teach Portsmouth and Portsmouth Education Partnership are now asking the city's families to nominate their school or teacher for a big thank you and tell everyone what they did to go above and beyond the call of duty during the pandemic.
Cllr Suzy Horton, Portsmouth City Council's Cabinet Member for Children, Families & Education, comments: "The city's schools and teachers have been on the front line from the very beginning of the pandemic. The energetic commitment they have shown in this crisis has made a fantastic difference to the welfare and education of Portsmouth's children, young people and their families. We want to shine a light on their incredible work in recent months by asking the families they've been supporting to visit the website, share their experiences and say a big thank you."
With permission, some of the best stories and messages shared will be posted on social media so Portsmouth can give its top teachers a collective round of applause.
Here are just two examples of Portsmouth teachers going above and beyond during the coronavirus crisis:
Thank you - Mr Payne, head teacher, Medina Primary, Cosham
"Both my children have been attending school as I'm a key worker feeding children in schools. Mr Payne and his staff has been amazing creating a routine for the children. They have been having fun and have been very creative. This has been valued especially for my son who has ASD and ADHD so routine is essential for him. My Payne has set a daily challenge for my son as they are both massive football fans and have to come up with football related quiz questions each day.
"Medina has been amazing. The day before lockdown all the children donated food for the local food bank. Thank you to Mr Payne and all his staff that have kept the school open in this hard time. He is a true inspiration."
Thank you - all the staff at Arundel Court Primary School
"All the staff at Arundel Court have been working so hard to make sure they are still connecting with the children! This video was created to be shared with our school community. Special shout out to Mr Preston for his video editing."