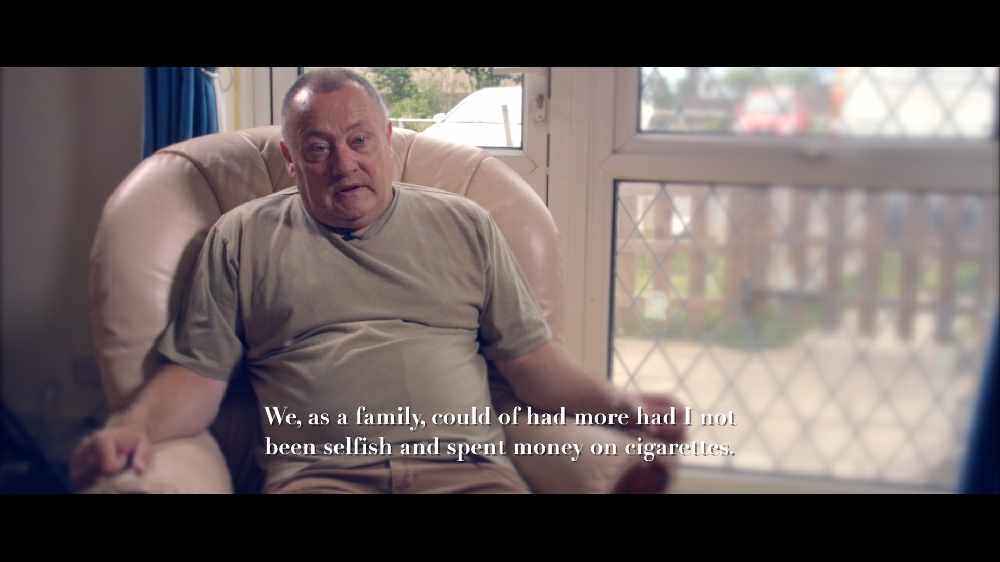 Portsmouth City Council has worked with local residents on a film to inspire people to quit smoking and encourage young people not to take up the habit.
Called 'Smoking and Me', the six minute film features seven residents of all different ages talking about their experiences with smoking and how it has affected their lives.
The film includes:
Isabelle Hutton, 11, and her sister Grace Hutton, 9, who lost their Mum to cancer caused by smoking
Kayleigh Hartt, 19, who currently smokes to help her cope with her caring responsibilities but would like to quit as she can tell that it's causing her health problems
Majid Dhana, 34, who regrets starting to smoke when he was a teenager as now he's addicted and it has affected his ability to play sport
Trevor Field, 55, who quit smoking after suffering two heart attacks and wishes he'd done it sooner so this his family could of had more
Lenny Higgins, 57, who has COPD from smoking and wakes up gasping for breath but hasn't been able to quit
Howard Hutton, 72, who quit several years ago but has been left with COPD which has stopped him from going camping with his grandchildren due to how it affects his breathing
Film participant Trevor Field, 55, from Hilsea said; "I wanted to take part in the film in the hope that my story would stop someone else from going through what I did. Smoking was a major factor in my two heart attacks and I don't wish that pain on anyone else, or their families. I can't turn the clock back but I'm proud to be a non-smoker for 4 years now and have seen a significant improvement in my health and my bank balance. When I was a smoker I never thought I'd be able to quit for good but I did and so I know others can to. I just hope they can do it without needing the life threatening wake-up call that I did."
Cllr Luke Stubbs, Cabinet Member for Adult Social Care & Public Health at Portsmouth City Council, said; "We're incredibly grateful to those who took part in this video and shared their personal stories of how smoking has affected them. The final film is extremely powerful and we hope it will inspire others to quit, and stop young people from even trying smoking.
"We need to continue the downward trend for smoking in the city if we're going to achieve our aim for more Portsmouth residents to be enjoying long, full lives. There is lots of free support available and many different ways to access it so there should be an option that works for everyone."
A 30-second trailer of the film has also been produced and will be promoted at multiple venues across the city, including: the TV screen in QA Hospital A&E department, to homes in Portsmouth with Sky TV through their AdSmart technology, on the Big Screen in Guildhall Square, in community centres and housing offices and through social media campaigns.