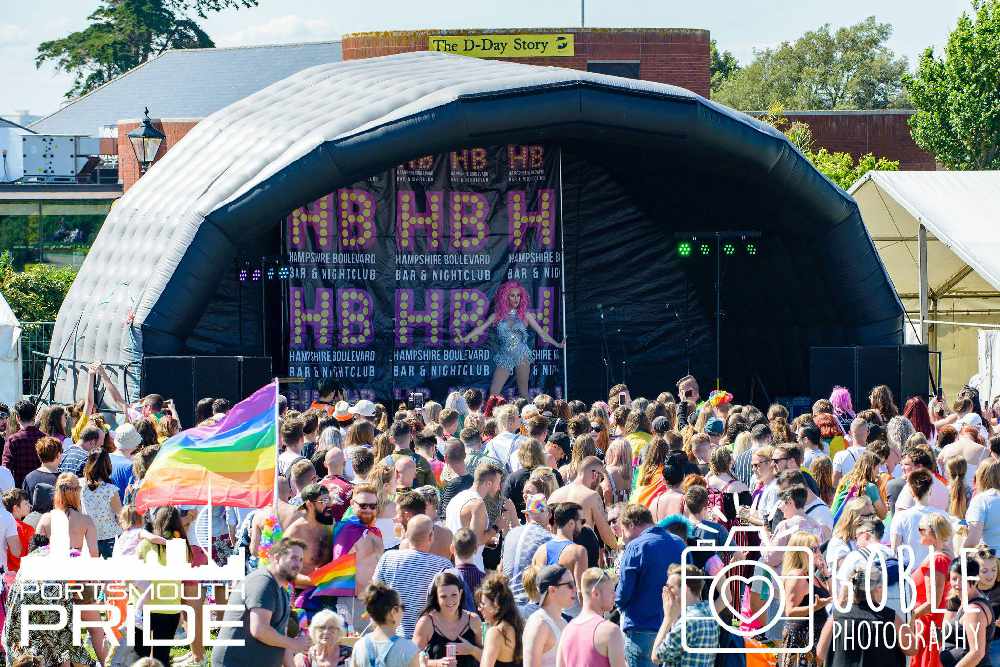 The announcements were made at a fundraising launch event at Hampshire Boulevard, with more events to raise money also announced on the night.
The Portsmouth Pride organising committee are delighted to announce that on Saturday 20th June 2020, Portsmouth Pride's main event will take place on Castle Field in Southsea to celebrate the great equality and diversity in the city through its celebrations, which will include a host of music,
drag and cabaret talent, with announcements on acts and headliners coming in the next few months.
2019's Pride event saw nearly 7,000 people attend on Castle Field, which was the highest attendance of the event so far. Head of Brand & Marketing, Matthew Hill said that "it's great to see how many of the Portsmouth community came together and celebrated a great summers day at our pride event, which saw the highest amount of people attend in all its 4 years of running, and we are delighted that we can announce next year's event on Saturday 20th June with lots of advance notice, to hopefully attract even more attendees to Portsmouth Pride".
Next year, Portsmouth Pride will be using an Armed Forces theme for the event, with 2020 being exactly 20 years since it was decriminalised in the Armed forces to be gay and with Portsmouth being the home of the Royal Navy, we thought it was fitting to mark this anniversary of equality.