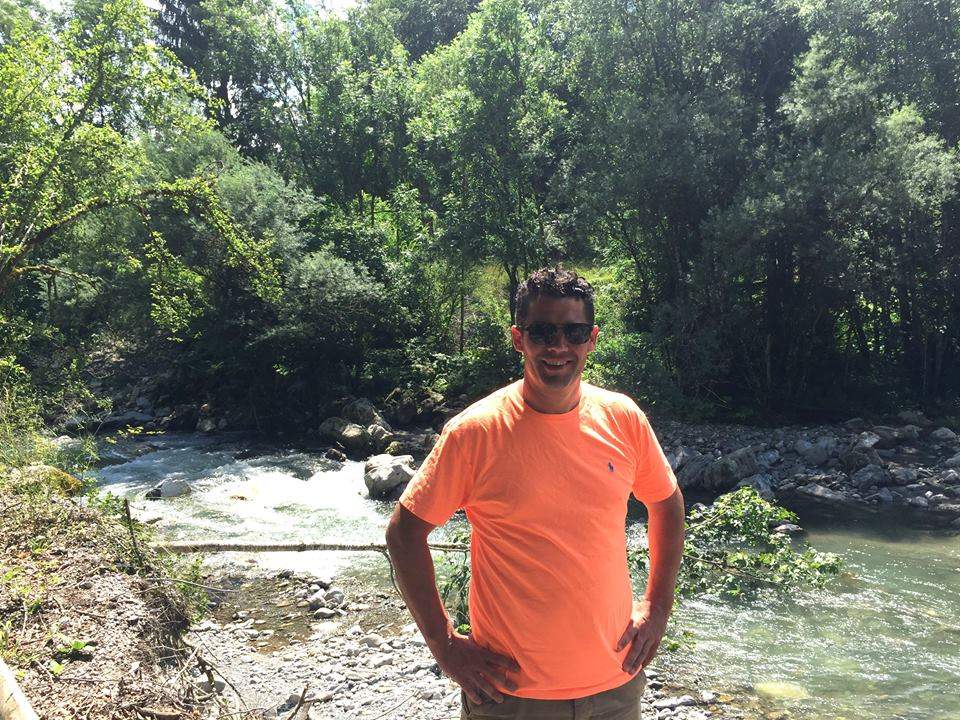 On Sunday 9th July, Neil Bickel from Portsmouth is taking part in an Olympic distance triathlon to raise money for Portsmouth Hospitals NHS Trust's Renal Department.
Neil is taking on the challenge, after his good friend Ness Elliott passed away on Friday 3rd March.
Neil explains why he is fundraising for the Department. "I would like to do something in Ness's memory, where I can raise money for a charity of his family's choice. They have asked if I could raise money for the Renal Department as this is where Ness has spent a lot of his time over the past 3 years, for hours each week. The Department has become a home to him and his family.
"The staff have been truly amazing and have become good friends. It is also where a lot of us said our last goodbye to Ness and I will never forget his last words to me – 'BIXY how are ya', Ness was always more concerned to how I was. The Renal Department is very grateful for all donations they receive and has a lot of use for the money. This includes decoration of the day room to ensure it is welcoming for patients and relatives to use, organising educational evenings and the purchase of a BCM machine. A BCM machine is used by the home dialysis team to help community patients with fluid assessment and fluid removal on dialysis. It is helpful for those with cardiac issues or difficult to control blood pressure.
"With all of the above in mind, I have decided to take on an Olympic triathlon which will include a 600m swim, a 42K bike ride and a 10K run. I have never done a triathlon before but am very determined and will start my training straight away. Please donate to show your support in memory of Ness and for the great Renal Department that has been by Ness's side these past few years."
Portsmouth Hospitals Charity aims to support the patients of Portsmouth Hospitals NHS Trust by improving existing facilities and by providing additional equipment, supporting research programmes and innovation in the development of services and education to both patients and staff. Portsmouth Hospitals Charity supports all of the Wards and Departments across the Trust and you can choose to support and fundraise for an area of the hospital that is close to your heart.
To donate to Neil's Just Giving page, please visit - https://www.justgiving.com/fundraising/Neil-Bickel4