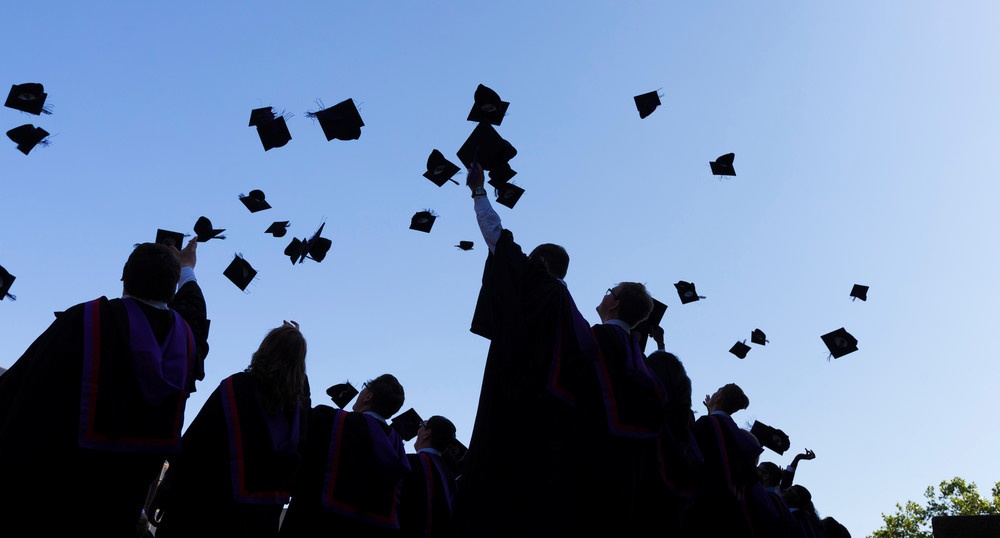 The University of Portsmouth is now in the top 40 universities in the UK having risen for the third successive year in the Guardian University Guide.
Portsmouth is 37th in in the 2018 guide, an independent ranking of quality in higher education. It has risen from 43rd in last year's guide, and 49th in 2016.
Vice-Chancellor Professor Graham Galbraith said: "This is fantastic news for the University and recognition of the hard work and commitment of colleagues to provide the very best student experience underpinned by world leading research and innovation. This is one of three rankings this year in which Portsmouth has risen, underlining our continued high performance and growing reputation for excellence.
"This continued success is due to the University putting the education of our students first by investing in outstanding staff and physical resources to support learning and teaching. For example, we integrate research, professional practice and real-world learning into our courses, so students learn alongside experts and develop the skills needed in today's economy.
"We have ambition for success, underpinned by the thrill of discovery in research and learning, and having an impact through the aspirations and skills of our graduates and globally through wide-ranging research."
At subject level Portsmouth performs strongly across a wide range of subjects including: Sports Science where we remain ranked first in England; Criminology and Social Work both move in to the Top 10 in the UK,as do Design and Fashion and Tex​tiles confirming our strength in across the sciences, social sciences and the creative industries.
The Guardian's league table ranks universities according to:
spending per student;
student/staff ratio;
graduate career prospects;
grades applicants need to get a place;
value-added score that compares students' entry qualifications with their final degree results;
how satisfied final-year students are with their courses, based on results from the annual National Student Survey (NSS).
The guide also has separate subject-specific rankings using nationally collected data from the Higher Education Statistics Agency (HESA) and the Higher Education Funding Council for England (HEFCE).
Together with other national guides to quality in UK universities, the Guardian guide is widely used by potential undergraduate students, both national and international, to help select their university.
The University's performance in the measures that contribute to this league table has been steadily improving. In each of the past ten years the University of Portsmouth has out-performed the sector average for student satisfaction (NSS). In the 2016 NSS, 19 courses achieved 100 per cent for overall satisfaction.
Career prospects for Portsmouth graduates have also steadily improved. Progression to highly skilled employment rose from 62 per cent in 2010/11 to 72 per cent in the 2014/15.
The Department for Education's recent Longitudinal Education Outcomes data put the University of Portsmouth in the top 25 per cent of institutions for career prospects measured at one, three and five years after graduation.
Portsmouth's high performance has been reflected across a range of leading independent national and international guides and ranking tables for excellence.
For the third consecutive year, Portsmouth was ranked in the top 100 young universities in the world, in the industry-leading Times Higher Education ranking of universities which are less than 50 years old.