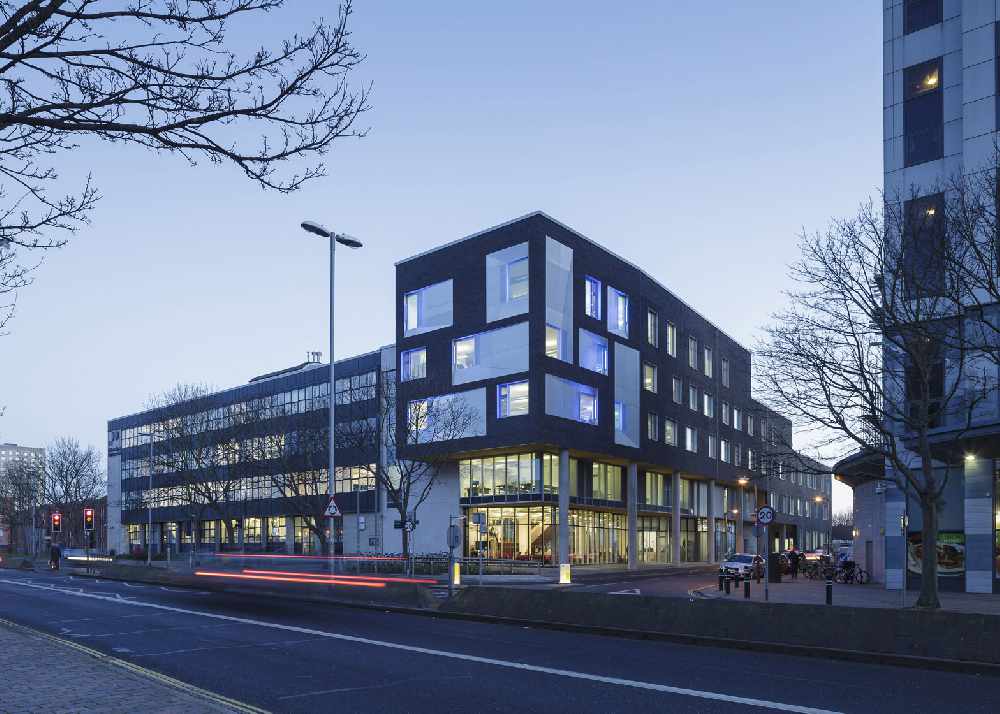 Portsmouth students are among the most satisfied in the UK with their University experience, according to the annual National Student Survey (NSS) published today (15 July)
The University of Portsmouth is ranked 28th of all universities in the UK for overall full-time student satisfaction - and 2nd in the South East.
Today's results revealed over 86 per cent of 2020 final year students were satisfied with their university experience, matching last year's satisfaction score. Significantly the sector has dropped from 83 per cent to 82 per cent, which means our students say they have a better experience at Portsmouth than peers at most universities - a feat the University has achieved for 14 years in a row.
Professor Graham Galbraith, Vice-Chancellor of the University of Portsmouth, said: "This independent and nationally recognised survey is an important gauge that highlights our considerable strengths.
"Our students showed a high degree of satisfaction with their education experience in areas such as the teaching on their course, academic support and learning resources.
"The NSS and other accolades - including being ranked 21st in the 2020 Guardian University Guide and our Gold rating in the government's Teaching Excellence Framework (TEF) - puts us in a strong position as we recruit new students, and for our aspirations to be the top modern university in the UK and one of the top 100 young universities in the world by 2030."
Half of the University's courses were rated 90 per cent or above and there was a fourfold increase in courses given 100 per cent satisfaction scores by students.
If you are still considering your options, the University of Portsmouth has a number of excellent courses on offer through Clearing or Adjustment. Call the Admissions team on 023 9284 8090 to speak to an advisor.