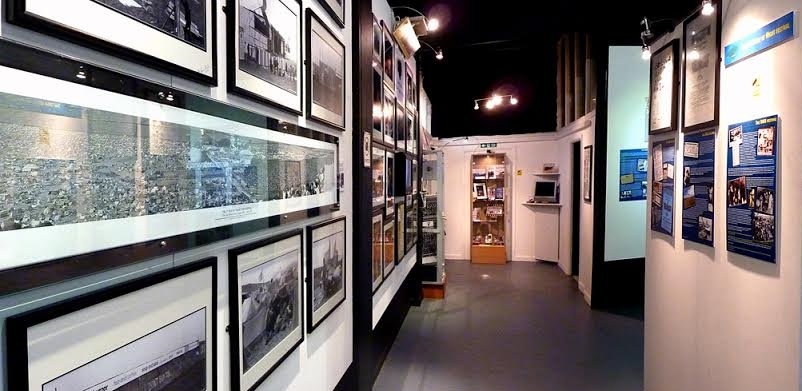 Portsmouth Guildhall celebrates the legendary original events through it's temporary exhibition for this year, 'IOW Festival Exhibition 1968, 1969, 1970'.
As this year's Isle of Wight Festival approaches the Portsmouth Guildhall is also hosting an evening with 'Superlungs' Terry Reid with original promoter, Ray Foulks.
Terry Reid is without doubt one of the greatest rock and soul voices this country has ever produced, famed for turning down the front man jobs with Led Zeppelin and Deep Purple, he toured with The Rolling Stones, Cream and Fleetwood Mac and was proclaimed by Aretha Franklin as "the best the UK had to offer in 1968" along with The Beatles and Rolling Stones. In 2009 he returned to play Glastonbury and also played a three night residency at Ronnie Scott's, marking the venue's 50th anniversary.
Terry Reid famously played the IOW Festival in 1970, and before playing an intimate live lounge set at Portsmouth's Guildhall will be joined on stage by the original festival promoter, Ray Foulks, to reminisce their heady days.
As the inspiration behind the Guildhall's latest exhibition, Ray Foulks has provided many of the artefacts on display from his own private collection and are not normally on view to the public. The IOW Festival Exhibition 1968, 1969, 1970 is the most comprehensive exhibition that has ever been produced about the 'Last Great Event' and its two precedents, and reflects on those early festivals through a fascinating range of photographs, posters, artefacts, ephemera and memorabilia.
The IOW Festival Exhibition 1968, 1969, 1970 runs until September and is part of Portsmouth Guildhall's permanent Portsmouth Music Experience gallery which celebrates the city's rich music heritage from the 1950s to the present day.
Foulks has published two books recalling the momentous events of 1968 - 70 and co-written a publication to accompany the exhibition with Curator, Nigel Grundy. Copies of the publications will be on sale for signing by Foulks on the Live Lounge evening.
Terry Reid in the Live Lounge is taking place on Tuesday 30th May, doors 7pm, tickets are £20.60 inc. fees - entrance to the IOW Festival Exhibition will be free during this event. The Exhibition, runs until September 2017.